If you are having trouble viewing this email please visit http://www.shesheme.com/style.htm Please remember to add shesheme@shesheme.com to your Address Book to ensure that you continue to receive emails to your inbox.
Summer Style Necessities!
And Father's Day Gift Guide
Phew! I'm exhausted! I just finished up a major reorganization of my wonderful closet. See, I'm so busy and sometimes (almost always) when I'm busy I don't put things away like I should. I leave clothes all over the place! On the bed, on the floor, draped over a chair, set near my hamper (dirty or not? I can't remember?), flung this way and that. Last week I walked into my room and tripped over my Jimmy Choo's and practically landed in a pile of winter coats! This has gotten a little out of hand!
Naturally, I made a plan of attack. Things had to get into order. First, the winter coats (yeah, that's right, winter coats) had to go to the dry cleaners and then get picked up from the dry cleaner, then stripped of all the dry cleaner doodads and whatsits, then placed in real garment bags with real hangers, and finally stored till next year! Heavy sweaters must be stored, cardigans sifted through, and summer appropriate cardis pulled out for this season. Hats, scarves, gloves, and other cold weather accoutrements had to be stored appropriately. This is a lot of work. Of course, I was wearing a set of gloves to save my manicure from the inevitable nicks that come from all that heavy lifting!
With the offensive winter gear out of my closet, I finally have space for the things that matter most: SUMMER E
SSENTIALS! I like to think that because summertime things are usually less bulky than wintertime things, I get to buy twice as much to fill up all the space I created in my closet.
Summertime essentials:
Great shorts: The story this year is all about the short. Almost any style works this season. Some of my favorites are cuffed, long, and pleated. Try wearing them with a gorgeous blouse, casual bracelets, and strappy sandals! Don't forget to grab an awesome satchel or cross body bag to complete your look. Shorts can look a bit teeny-bopper sometimes, but to avoid that find shorts in great fabrics and cuts. Also, I don't care how many squats you do, there is no reason why you should wear shorts that leave your bum hanging out.
Maxi skirt and maxi dress: Bump up your style this season with a maxi skirt. Long and flowing, these pieces look great with fitted, but not overly structured, tops. The idea is easy elegance. Find a skirt in a print you love and rock that skirt all summer long! While the maxi skirt is huge right now, the maxi dress shouldn't be forgotten. Great options are in stores, but maybe you can use the one you have from last year! Remember you can't go wrong with a maxi dress and a jean jacket.
Tank tops: As you know, I am currently a huge fan of layering tank tops. They just look so fresh! Keep an eye out for tanks with cool cut outs, racer back style, crochet, embroidery, appliqué, and floral or ethnic prints. Just like with shorts, avoid the too casual look by choosing pieces with great craftsmanship and fabrics. With the right piece, a tank top can even be worn to the office!
T-shirts: Yup, T-shirts get their own category! The T is the quintessential summer item. So easy to throw on, it can be worn almost anywhere that summer takes you. Show the world you know what you're doing by looking for T's with various necklines and hem lengths. Don't forget to style them! T's must be accessorized! A necklace, a pin, a belt, or even layering will do the trick.
Classic shift dress: A great summer staple. This dress can go from work, to a graduation, to a wedding reception, to a walk in the park, to the farmer's market, to a romantic dinner for two! Choose a dress that fits you well! The shift can sometimes
be a bit bossy, and it can wear you. A neutral is always a great option, but if you find a color or print you can't live without, then by all means, make the purchase! Money can't by happiness, but it can buy clothes, which in turn bring happiness! It might take some searching, but this dress is totally worth the hunt.
Cardigans: The cutest way to stay warm under frigid work air conditioners. I am using some of my lighter winter cardigans this season, but can't wait to get my hands on something a bit more cropped with shorter sleeves. It makes a great layering piece, adds interest to an outfit, and if you are dying of heat stroke, it fits great in a purse!
Of course you already have a great swimsuit, plenty of strappy sandals, and sunglasses. If you aren't sure what kind of sunnies to get, try out aviators and wayfarers. They offer effortless cool, and when you put them on, bam! Suddenly you're a star!
I'm so excited for all the potential this summer has in store for us! Long days, cool drinks, and cute clothes; it's how summer was meant to be! I'm excited about these summer essentials, and I want to see how you put your summer outfits together! Send me pics of your great summer style!
As always, Shop HAPPY!
Shop Girl
P.S. I just discovered Sole Society and I am hooked! Amazing shoes chosen especially for you and your own personal style! Check it out - you're gonna love it!
---
Dermacyte Oxygen Concentrate
15 Years of Science Behind Dermacyte Products
Dermacyte Oxygen Concentrate was created by a team of scientists who have been working for 15 years on the development of oxygen-based treatments for life-threatening medical conditions. Helped by the miracle of modern technology and after extensive research, they discovered a unique and highly effective carrier that allows the transfer of large amounts of dissolved natural oxygen without the use of chemical activators like hydrogen peroxide, which is known to dry and bleach skin.
Given that oxygen is vital for the healthy appearance of skin and is known to have a beneficial effect on wound healing, this novel technology inspired the creation of Dermacyte skin care products. Within a short time, users saw the appearance of fine lines started to fade; their complexions were softer and smoother. Dull-looking skin seemed to regain moistness and a healthy glow. Skin had finally found a way to reclaim its youth.
Dermacyte Oxygen Concentrate
Dermacyte Oxygen Concentrate is a unique and ultra-soothing formula that helps restore a youthful glow to your skin. Your complexion appears instantly brighter and energized after it is applied. Apply morning and night onto clean skin before any other products. Think of Dermacyte Oxygen Concentrate as an oxygen bar for your skin! Price: $84, 10 ml
About the Company: Oxygen Biotherapeutics, Inc.
Oxygen Biotherapeutics, Inc. (NASDAQ & SIX: OXBT) of Durham, NC, is developing cosmetic and medical products that efficiently deliver oxygen to tissues in the body. The company has developed a proprietary therapeutic oxygen carrier and liquid ventilation product that is being formulated for both intravenous and topical delivery. The Company introduced its first cosmetic product, Dermacyte® Oxygen Concentrate in 2010. In addition, the company is focused on PFC-based oxygen carriers for use in traumatic brain injury, decompression sickness, personal care, and topical wound healing. More information is available at www.dermacyteUS.com or www.dermstore.com.
One lucky She She Me reader will win a Dermacyte Oxygen Concentrate worth $84! Enter "oxygen" in the subject line and be sure to include your contact information.
---
Support World Blood Donor Day!
Introducing the 2011 "give" program – an annual campaign by Nexcare Bandages, America's Blood Centers and The American Red Cross to promote World Blood Donor Day on Tuesday, June 14, and the importance of giving blood during the summer months.
Exclusive for 2011, Nexcare is introducing the limited-edition "Saving a Life is Stylish" give Bandage collection. Inspired by the latest runway trends, the Saving a Life is Stylish bandage collection makes doing good look good. Available in the vibrant patterns of chevron, plaid, gingham and zebra, show off your donation and help to promote World Blood Donor Day.
Throughout the week of World Blood Donor Day, you can register to receive free samples of the give"Saving a Life is Stylish" Bandage collection by visiting the Nexcare Facebook page (accessible via www.nexcaregive.com). Here, you can also find local participating blood centers and share your personal stories with friends and the broader give community.
So show your style girls! Donate blood and show that it's stylish to save a life!
---
She She Me & Shop Girl's Favorite Things
---
Educate and Protect Yourself this Summer with La Roche-Posay
An article in the New York Times this week revealed the number of melanoma cases has been rising. According to the American Cancer Society There were about 68,000 new cases of melanoma and about 8,700 deaths last year in the United States, up from 48,000 cases and 7,700 deaths in 2000. Particularly fast increases have occurred among people older than 65 and among women 15 to 39 years old. (Full article: http://www.nytimes.com/2011/06/06/health/research/06melanoma.html?ref=todayspaper)
The article also discussed the results from two trial studies for the experimental drug vemurafenib and ipilimumab. Both drugs showed promising results in terms of slowing advanced melanoma. Although these new drugs show promise, education, early detection and protection are still the best way to increase your chance of survival.
La Roche-Posay's Save Our Skin initiative is a national awareness campaign encouraging daily sun safety that began in May of last year. The focus of this year's SOS – Save Our Skin campaign will continue to be education and skin checks, the campaign's two most important tenets. To find out where to get free skin checks and how to perform at home checks go to http://www.sossaveourskin.com/Protect-Your-Skin/index.aspx
La Roche-Posay is also participating in the Skin Cancer's Foundation 2nd Annual "Skin Cancer Foundation's Sun Safety Expo," which showcases the latest sun protection products and educates consumers about the sun and the risk of cancer. If you are in the NYC area, stop by Grand Central TODAY to receive La Roche-Posay coupons and Anthelios 60 Ultra Light Sunscreen Fluid samples!
Last but not least, the SOS campaign also contains a viral component, including the new iPhone application, "My UV Check!" This app provides an index for the day's UVA and UVB exposure in the user's location, educate and alert users of the dangers of UVA and UVB exposure and much more.
---
What's your summer confidence factor?
Summer's on its way and we all know what that means; beaches, bikinis and baring our bods. Yikes! It can be a scary thought. Thankfully, Mama Mio offers a hand in achieving bikini confidence with the below tips and products that tackle cellulite and lift, firm and tone:
#1: Apply Mama Mio Shrink To Fit ($56): This cellulite blasting solution is packed with the most effective cellulite busters, circulation stimulators and anti-oxidants, all included at very, very high levels to ensure we have made the best anti-cellulite cream we possibly could. A true multi-tasker, Shrink To Fit delivers smooth, 'orange peel-free' legs – leaving you ready for a stroll down the beach sans sarong.
#2: Vigorous massage, focusing on those stubborn dimply areas will improve circulation while reducing the appearance of cellulite.
#3: Light, upward massage strokes stimulate lymphatic drainage by helping the blood flow towards the heart and help eliminate the build up of body toxins.
#4: Dry brushing exfoliates and helps encourages the delivery of oxygen and nutrients to the skin, keeping it firm, fresh, youthful and orange-peel free!
#5: Exercise de-bloats and stimulates endorphins to help put a smile on your face and spring in your step.
Before you reach for that cover-up, you might also want to check out:
Boob Tube ($45): This crinkle-fighting formula promotes firmer, fitter, glowing, dewy, youthful skin from the neck down, a must when preparing for a revealing bathing suit. CoQ10 helps defy gravity while Omega 3, 6 and 9 keep your neck and décolleté looking firm and plump. Milk Thistle, Evening Primrose Oil and Sweet Almond Oil maintain moisture for healthy, brilliant skin.
Get Waisted ($56): Formulated with clinically tested waist-whittling actives, Get Waisted is rich in amino acids and algae extracts proven to stimulate the body's production of beta-endorphins, increasing lypolysis (the breakdown of fat) to help flush out fat, eliminate puffiness and give a more defined, tighter appearance. A must have for that teeny-weeny bikini!
At the very heart of the Mama Mio brand is one massive mission: to help women feel more confident in their skin. Check out their Summer Confidence Challenge here www.mamamio.com/us/confidence and be part of the movement to raise confidence nation wide!
---
Fabulous Father's Day Gift Ideas
---
Dirty Gift Pack from LUSH
Whether he's fixing the car or taking out the garbage, getting his hands dirty is just what Dad does! Tell him how much you appreciate everything he does with LUSH's NEW! Dirty Gift. This gift has massive amounts of macho manly mu
st-haves with just the right amount of squeaky clean fun.
LUSH's Dirty Gift includes our tingly mint shower gel, a soothing sandalwood shaving cream, a strong-hold oakmoss hair gel, the innovative Toothy Tabs and a trial size of the Dirty fragrance (only available online). The best part of this gift is, each product contains an element of the Dirty fragrance, so using them together creates a unified, layered scent. From the tops of their heads, faces, and all over their bodies, Dirty has Dads clean and covered with a multi-layered fragrance.
LUSH's Dirty Gift ($19.95)
Contains: Dirty toothy tabs 0.09g, Dirty perfume 2ml, Dirty Springwash shower gel 100ml, Dirty shaving cream 45g, Dirty hair cream 15g.
---
Ariat International
Great gifts for your dad!
---
Jockey® staycool
This Father's Day, it's time to bring dad from old-school to cool with Jockey® staycool.
It seems even the coolest dads hold on to worn-out undershirts and underwear. This Father's Day, help him replace his old staples with Jockey's newest product line, Jockey® staycool, designed to keep dad cool and comfortable while offering classic comfort and style. Jockey® staycool uses exclusive technology originally developed for astronauts' space suits, to help regulate skin temperature.
Jockey® staycool items for dad include:
| | | |
| --- | --- | --- |
| | | Midway Brief: |
| | | |
Crew and V Neck T-Shirt: Classic fit, cotton t-shirts in both black and white. Both styles available in 2-packs for $27.
Boxer and Midway Brief: Exclusive Y-front fly with logo waistband in cotton with a touch of stretch to keep dad comfortable. Both styles available in 3-packs for $29.50.
You can check out the wide range of apparel Jockey offers for dads at www.Jockey.com/dad, and for the month of June, you can get 20% off your next online purchase! Just enter the code COOLDAD to redeem.
---
Out-of-Print
This Father's day throw out the argyle socks and the ever-so-thoughtful shop-vac out the window. This June, give the gift of giving back with an Out-Of-Print T-shirt. Each shirt is designed with a contemporary twist on pop's favorite bookworm classics such as Clockwork Orange, Old Man and the Sea and The Great Gatsby. With every t-shirt purchase, a book is donated to a community in need. The gift of knowledge is priceless and now affordable! Out of Print t-shirts are sold for less than $30 at Scoop NYC and Urban Outfitters nationwide.
Also, Out of Print introduces their iPad, iPhone 4, Nook, Kindle covers for the tech savvy readers and vintage totes for the readers who prefer their paperbacks.
| | | | |
| --- | --- | --- | --- |
| iPad/Nook/Kindle Covers | Tee shirts | iPhone cases | Tote Bags |
| | | | |
---
The Best Grooming Gifts for Dad
Show Dad you care this Father's Day by giving him a few products to spice up his grooming routine. Check out these must-
have gifts fromgöt2b, Alba Botanica, Avalon Organics, and Vichy
göt2b inPLAY sculpting paste and inPLAY spiking putty are the perfect styling tools to keep his hair in place all day. Both stylers feature innovative microgrip technology that'll let him create, mold and shape his 'do anyway he likes.
Alba Botanica Moisturizing Aloe Mint Foam Shave maximizes the absorption of water, lifting and softening unwanted hair for effortless razor glide—without nicks, cuts, or irritation. Plus, cooling peppermint and antioxidant-rich green tea will leave his skin feeling refreshed.
Give his hair some TLC with Avalon Organics Extra Moisturizing Olive & Grape Seed Shampoo and Conditioner..The nourishing formula is infused with organic grape seed oil, organic aloe and vitamins to keep his mane looking fine.
Ban his beard dandruff with Vichy Purete Thermal Exfoliating Cream. Vitamin E and perfectly rounded jojoba pearls cleanse pores deep down and gently refine skin's texture without drying out the skin.
---
Father's Day Gifts - Up To 30% Off
---
L'Occitane for Father's Day
Father's Day is almost here and it's time to select the perfect gift for the favorite guy in your life. Whether he is a sport-loving adventurer or a stately gentleman, L'Occitane has the perfect gift to suit any dad's personality!
Gifts for the Active Adventurer - Verdon Adventurer Set
The L'Occitane Verdon range is inspired by the refreshing waters and rocky gorges of the Verdon Valley in Haute Provence. This bold set includes the Verdon Pure Face Wash, Outdoor Moisturizer SPF 30, Energy Roll-On and Fresh Shower Water – it's sure to inspire your dad's dynamic disposition.

Gifts for the Woodsy Outdoorsman – Cade Outdoorsman Set
Created specifically for men's skincare and shaving needs, the Cade range offers antiseptic & strengthening properties – ideal for the man who loves the open-air. This set includes the best-selling Cade Shaving Cream and After Shave Balm.

Gifts for the Provencal Gentleman – L'Occitan Gentleman of Provence Set
For the travelling man in your life, the L'Occitane products offer a rich fragrance full of the rugged and mysterious scents of Provence. This set includes the L'Occitan Shaving Gel, After Shave Balm and Shea Milk Soap.

Gifts for the Chivalrous Man – Baux Chivalrous Set
This sensuous and mysterious blend of cypress and incense pays homage to the courageous knights from the village of Les Baux – perfect for the dapper dad who will always be your knight in shining armor. This set includes the Baux Shower Gel and Baux Eau de Toilette.
---
Great Gifts for Dad at Kohl's
"Bobby Flay's Throwdown!" Cookbook
Peugeot® Silver-Tone Leather Watch (online exclusive)
3-pc. Golf Gift Set, original $40.00 (online exclusive)
Leather Case Poker Set, original $75.00 (online exclusive)
Garmin® nüvi® 1200 GPS Navigation Unit, original $179.99 (online exclusive)
---
Give Dad the Gift of Scent
This Father's Day, skip the tie and give dad a gift that he can appreciate time and time again—the gift of scent. Whether he's an athlete or a musician, a classic dad or a modern man, there's a timeless fragrance for him. Remind dad how much you love him every day with a fragrance he can always wear. There's an option for every dad including:
Bold and lively yet undeniably crisp and masculine, this scent is for the man who seeks the extraordinary adventure in the everyday and challenges himself at every pass.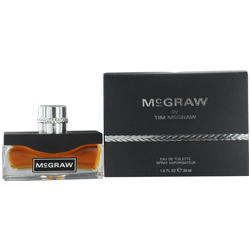 Perfect for the modern cowboy, this woody-spicy, fresh and masculine fragrance opens with bright, spicy sweet notes and finishes with a touch of aged Whisky— the ultimate fragrance for the down-home dad.
David Beckham Instinct
Indicative of the modern man, this masculine, sexy, exceptional scent blends distinct top notes with a soulful heart and primal, sensual base.
---
Great Gifts at Stockngo.com
With Father's Day just around the corner, it's time to figure out what to get for the special and deserving men in your life.
Stockngo.com - the #1 online source for the best and most affordably priced selection of hair care, skin care, health care and household products has an amazing selection of special gift baskets catered specially for men.
With just one click of the mouse, the perfect gift can be purchased and shipped free without ever having to leave the house. Also, withStockngo.com's price beat option – you can rest assured you are getting the best price available for the product – Stockngo.com guarantees it!
Stockngo.com saves you time and money so you can spend it with your loved ones instead. With convenient pre-designed gift baskets ordering is a cinch. Want to create your own selection? Not a problem! Simply add the items into your cart and checkout is easy as 1-2-3!
Check out these great gift baskets from Stockngo.com
Indulgence Men's Gift Basket - $99.00
So Clean Mens Gift Basket - $85.00

TIGI Bed Head for Men Clean Up Peppermint Shampoo, 8.45 oz

TIGI Bed Head for Men Clean Up Peppermint Conditioner, 6.76 oz

TIGI Bed Head Manipulator, 2 oz

TIGI Bed Head Men Firm Finish Gel, 6.76 oz

TIGI Bed Head Men Pure Texture Molding Paste, 3.38 oz

TIGI Bed Head Hard Head Spray, 10 oz

1 Paul Mitchell Bamboo Brush

1 Nail Brush

1 Wood Wicker Basket with Lid

Paul Mitchell Tree Bar Clean & Shaved, 5.3 oz

Paul Mitchell Lavender Mint Body Wash, 2.5 oz

Paul Mitchell Tea Tree Lavender Mint Shampoo, 10.14 oz

Paul Mitchell Tea Tree Lavender Mint Conditioner, 10.14 oz

American Crew Pomade, 3 oz 1

1 Shaving Brush

1 Paul Mitchell Bamboo Brush

1 Wood/Wicker Decorative Basket
---
The Plaza Boutique for Father's Day
For those of you lucky enough to be in NYC for Father's Day, check out the fantastic and unique gift ideas for Dad at The Plaza Boutique! We have great accessories and 'toys' for men. This leather chess set is so unique and great for dads who travel frequently, want a fun game at the beach this summer or dads who collect!
---
Check out
the
She She Events and Featured Products page to see what the chic and stylish fashionistas are doing in your city!
---
Don't miss the Ask She She Blog!
This is where She She Girls go to find the latest styles and the hottest trends; where your fashion, beauty and lifestyle questions are answered, and the thoughts, ideas and comments of all She She Girls are encouraged and welcomed!