If you are having trouble viewing this email please visit http://www.shesheme.com/style.htm Please remember to add shesheme@shesheme.com to your Address Book to ensure that you continue to receive emails to your inbox.
Finding the Perfect Swimsuit
On a dark stormy day, in a low corner booth of a greasy pizzeria, a pact was made. This pact was life changing, and had immediate consequences to my happiness.
Sigh. False. That's not what happened. My life has been a bit hum-drum lately, so I thought I might spice up my story.
Actually, I was sitting in a pedicure massage chair, the warm sun streaming gently through the windows, listening to the birds chirp and the buzz of Korean television when my pedicurist asked if I wanted the salt scrub and mud mask. They were running a special, and it really was a very good deal when it hit me like a sample sale on my way home from lunch. It's springtime! Sandals! Shorts! Bathing suits! Yipes!
Yes! Yes I want the salt scrub! Exfoliate exfoliate exfoliate! Phew, that was a close one.
My mind soon turned to spring and summer fashion, like it does, and I realized I will be in need of a new bathing suit soon. Yea shopping! Immediately I took inventory. Exfoliated feet and legs? Check. Toned arms? Nope. Chiseled tummy? Not in the least. Awesome bum? Well, I'm awesome, and I have a bum, but I don't think we can conclude that it is indeed awesome. Soft, gently tanned skin? Nope. Pasty. Pasty pale fragile skin. Hmm…
Every once in a while I'm a realist, and I knew that I would be able to change only one item on my list before it was time to try on a swim suit. That's when I turned to my friend and we made a solemn pact to get spray tans. Brilliant
. It's nice to have good friends with which to make important pacts.
With this item thus settled, I relaxed into my chair and contemplated summer 2011.
Obviously, the goal is to look hot. So let's see, how best to drop jaws…
White and Gold: With my new spray tan, I'm heading straight to the stunning contrast of a white suit. Gold accents? Yes, please. Nothing screams confidence like a little cream and gold suit, a la the jet set. Any style works with this trend, so you get to choose the shapes that flatter you best.
Sculptural: This season, try sculptural one-pieces like this one. These suits appear to be etched out of marble, consequently making the wearer look like a goddess. And really, why not look like a goddess?
Bold Solids: Remember when almost every suit had some type of floral print? And then floral's moved to stripes and polka dots and checks? Well here we are, in 2011, and we are seeing a trend toward solid colors. Bold solids, specifically. Bold solids in bright or jewel colors are über hot right now. Designers recognize the merit of a saturated color, but some have chosen to add visual interest with texture like this stunning ruffle number.
Naturals: Prints are certainly not a thing of the past, however. Suits in ikat prints are still going strong. Most prints this season come in toned down naturals. We aren't getting too color crazy with patterns this year. Another hot trend is mixed media, as I like to call it. Try out a suit with some fringe on top, or a bikini with a dark solid color bottom and a light top with rope detail.

Cobalt and Honeysuckle: Two of my favorite colors this season are fresh takes on blue and orange. Cobalt and honeysuckle are awesome colors for suits, but can also be found on nails, sunglasses, and bags.
Naturally you will need sandals. You just got a pedicure for goodness sake! You have to show that off, and you simply cannot walk everywhere barefoot! Of course you will need gladiators. These particular gladiators also come in my favorite blue of the season! Another take on the gladiator sandal, these flats are a less intense version of the trend.
I personally have never been satisfied with only one shoe option, so this season, I'm going to pick up something like these embellished flats. I simply adore these flats, what with the ankle strappiness and studs and the bling.
Also, if there is one thing I've learned from the runways and Heidi Montag, it's that a lady looks best in her suit when wearing heels. I can't wrap my head around stilettos and bikinis, but I can certainly wear some awesome wedges to give me height, length, and great posture.
Every twirty girl knows skin cancer is a real thing, and thus always takes steps to fashionably cover up. You already have a tan straw hat in your wardrobe, but do you have a black one? Don't forget a gorgeous pair of sunnies! You'll need an easy breezy skirt to wear over your new suit, and you'll want something soft and light to slip into at the end of the day.
You probably need this too. It may be a little glam, but since when have I ever shied away from glam?
And, lastly, desperate times call for desperate measures, so go do 30 sit-ups. Nah, 25 should do it.
Shop Happy,
Shop Girl
P.S. I just discovered Sole Society and I am hooked! Amazing shoes chosen especially for you and your own personal style! Check it out - you're gonna love it!
---
---
She She Me & Shop Girl's Favorite Things
---
Linea Pelle Designer Handbag Giveaway
Congratulations to Chris S. of Danville, Calfornia - the winner of the gorgeous Linea Pelle designer handbag!
---
Hot Summer Fragrance From GUESS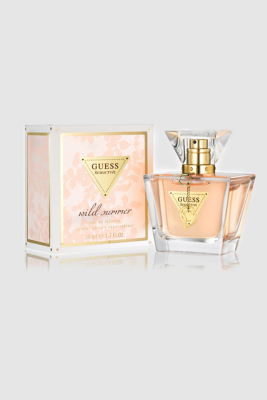 Truly, no brand is more synonymous with sexy glamour than GUESS. GUESS Fragrances is pleased to announce a new limited-edition show-stopper: GUESS Seductive Wild Summer. Flirty and lighthearted, GUESS Seductive Wild Summer slowly reveals its steamy secrets: hot summer nights, playful games, whispered promises, the heart-pounding rush of that long-awaited first kiss, an urgent surrender.
GUESS Seductive Wild Summer captures the same passionate essence of the original GUESS Seductive, but with a mouthwatering, playful kick. The GUESS Seductive Wild Summer woman knows what she wants—and isn't afraid to go after it!
GUESS Seductive Wild Summer's vivacious notes signal a true summer scent: lushly floral with a musky base. The top notes are a flirty wink and coquettish giggle as the day dawns: fruity Lychee and crispy Pear sprinkled with vibrant Red Berries. As a relationship blossoms in the steamy dusk, the heart of the fragrance unveils: a floral bouquet of iconic Rose and tender Orange Flower draped in ethereal Jasmine vapor. Finally, night blooms: an intense dry down of sensual Vanilla, deep Cashmere Wood, and intoxicating Musks.
Beginning April 2011, Seductive Wild Summer (1.7 oz) will retail for $52 at GUESS retail stores, perfumery chains, department stores and www.guess.com.

---
Get Summer Sensational With L'Bel Paris
At L'Bel Paris, your skin is our passion. We understand that every woman's skin is unique and has specific needs. We take a modern, scientific approach and have developed a broad range of skin care solutions with the highest quality standards to enhance natural beauty. We also feature a complete line of makeup, fragrance, and body and hair care products. Here are a few of our favorite products for summer:
A concentrated treatment cream designed to act on all the signs of age at once: flaccidity, wrinkles, as well as a lack of elasticity, flexibility and softness.

The cream has an exquisite texture and a delicate fragrance that dissolves over your skin on contact for an experience of absolute pleasure: luxury, gratification, softness and comfort with eachapplication.

Young skin is delicate, soft, elastic and free from wrinkles, but over time the skin's natural collagen production progressively slows and the signs of aging appear.

Collagenesse XT has an improved formula that includes the latest advances in cosmetic science. L'Bel and Sederma of France present the new Collagenesse XT. It is a specialized daily treatment with more powerful and effective technology that succeeds in penetrating the deepest layers of the epidermis to stimulate natural collagen production ** and fill wrinkles in a way that works immediately and is lasting.

Amplifiant

Maximum Volume and Definition Mascara

Pump up the volume of your eye lashes with perfect coverage and definition.Its formula's technology and ultra broad, flexible brush give your lashes:

Maximum volume
More definition
Greater separation between lashes

Hypoallergenic and clinically tested formula.

Chromatique Gamme Rose

Multifunctional Eye Shadow and Blush Kit

. 2 in one compact to have fun creating versatile looks for eyes and cheeks. Infinite combinations in one case, with 9 different colors that can be used individually as eye shadows or combined as a blush.

Includes a separate compartment with two applicators, one for shadows and one for blush.

Available in two color combinations: Gamme Marron and Gamme Rose.
---
Hypo-Allergenic Skincare for Summer
It is that time of year, when the snow melts, flowers begin to bloom, and allergies kick up. But for many, allergies are not just a concern when pollen fills the air, but skin irritations and sneezing are problems all year long. Making a few subtle changes to your beauty regime will help combat the itching and sneezing associated with allergies. La Roche-Posay helps even the most sensitive allergy sufferers.
NEW La Roche-Posay Toleriane Ultra - 78% of people with allergies will experience reactions in their skin¹, to help soothe and return skin to normal, La Roche –Posay Toleriane Ultra counters agents that contributes to skin inflammation and hypersensitivity and INSTANTLY provides relief. (Available at Duane Reade, CVS, Walgreens and online at www.laroche-posay.us)

¹Asthma and Allergy Association, 2008. World health Organization, profiling of allergic and/or intolerant consumers. Qualitative study 2009.

La Roche-Posay Anthelios 60 Melt-In Sunscreen Milk) Protecting your skinagainst harmful sun rays can provoke an allergy attack or a skin reaction from heavy perfumes. Lar Roche-Posay Anthelios 60 is non-comedogenic, fragrance-free, PABA-free and has a high UVA protection with CELL-OX Shield ™ for protection down to the cellular level. (Available at Duane Reade, CVS, Walgreens and online at www.laroche-posay.us)
---
Get Sultry Summer Legs!
Hemlines have been falling, but that doesn't mean celebrities and socialites are for-going scorching sex appeal. Victoria Beckham, Natalia Vodianova, and Poppy Delevingne have been heating up floor length gowns with thigh-high slits, and we can't help but love this sultry look!
Get ready for this sexy, chic style using products that will create the glowing, flawless legs you've always wanted.
| | | | |
| --- | --- | --- | --- |
| | | | |
| Begin by slimming down and smoothing thighs with Vichy's CelluDestock. This breakthrough cellulite cream is formulated with five percent Pure Caffeine and Lipocidine to reduce the appearance of an entire cellulite grade in four weeks! Plus, "orange-peel" skin is smoothed after just seven days. | A week before your big reveal, get rid of unattractive spider veins using Professional Vita-K Professional Spider Veins, a clinically proven professional skin treatment that dramatically reduces the appearance of spider veins within the very first application | Two days before your night out on the town, add some color using Australian Gold Instant Bronze Self Tanning Lotio. The unique gel-lotion blend provides a radiant, natural-looking tan and dries quickly, without that distinctive DHA smell, for beautiful, sun-kissed legs! Australian Gold also offers Bronzing formulas with SPF for sun protection and instant color in a pinch. | Before you slip on your thigh-grazing slit, apply Dermablend Leg & Body Cover directly on skin and blend evenly to cover tattoos or skin imperfections. This lightweight formula with high purity pigments offers 14 natural skin tone shades and 16 hours of consistent color. |
---
Chic Phone Accessories from Earloomz
Most women don't usually leave the house without accessorizing their favorite outfit or matching their individual style. So why should someone be expected to wear a Bluetooth headset that looks like everyone else's?


More than just a cell phone accessory, Earloomz combines the advanced Bluetooth technology, superior comfort, functionality and art to make that most fashionable woman, even more stylish! There is a style to fit everyone's personality, whether they're a fan of Lady Gaga, or icons like Paul Frank, Hello Kitty, celebrated movies, skulls or even cheetah prints, Earloomz allows Bluetooth users to express their individualism while staying hands-free when in the car and on-the-go.

The Earloomz GL500 model retails for $69.99, includes a USB charger, an adjustable ear hook and is available to purchase at http://www.earloomz.com/.

---
---
Easter's Hidden Jewels
Guaranteed to spruce up any Easter Ensemble!
For more information please visit: www.paradedesign.com and www.facebook.com/paradedesign
---
ENTER TO WIN!
SHAPEEZ, THE ULTIMATE BOSOM BUDDY
Introducing the Unbelievabra, the Multi-Purpose Bra that Will Change Lives
Recently, Oprah proclaimed that "choosing the right bra can change your life. The right bra can reverse aging; it can make you look 10, even 20 pounds lighter." Unfortunately, most women have not found the right bra for them: they are stuck in a traditional bra with uncomfortable elastic bands around the body, straps that are constantly slipping off the shoulders and, the worst part – back fat and bra bulge.
Every woman has been on the hunt for their perfect bra, but until now, their options have been limited. The Unbelievabra by Shapeez is an all-in-one bra and body shaper that provides superior breast shaping and support while eliminating bra lines and back bulges. Based in the USA and manufactured in North America, the Unbelievabra is a breakthrough in garment technology. Made from the company's patented 'smooth-back' design (no back bands or closures), the Unbelievabra is constructed with breathable cool-tex lycra that fits snugly to the body providing a close, lean, and supportive fit. It also wicks moisture away from the body keeping you cool, dry and light.
| | | |
| --- | --- | --- |
| The Ultimate | Lacee Short | The Shortee |
| | | |
| | | |
| --- | --- | --- |
| Tankee Short | Lacee Long | Tankee Long |
| | | |
Enter to Win the SHAPEEZ Unbelievabra of your choice!
Enter SHAPEEZ in the subject line and provide your contact information.
One winner will be chosen and provided with a (nontransferable) coupon code
for one time use on a complimentary item.
---
Check out
the
She She Events and Featured Products page to see what the chic and stylish fashionistas are doing in your city!
---
Don't miss the Ask She She Blog!
This is where She She Girls go to find the latest styles and the hottest trends; where your fashion, beauty and lifestyle questions are answered, and the thoughts, ideas and comments of all She She Girls are encouraged and welcomed!