If you are having trouble viewing this email please visit http://www.shesheme.com/style.htm Please remember to add shesheme@shesheme.com to your Address Book to ensure that you continue to receive emails to your inbox.
Enter the Sassy Pepper "12 Days Of Christmas" Giveaway!
Holiday Style

I'm really not sure how it happened. One minute, I was minding my own business, perfecting my Betty Draper Halloween costume (full-skirted shirtwaist dress, cinched belt, kitten-heel pumps, pearls, wounded sneer, scotch), the next minute the TV is all jammed up with Christmas ads. How did the holidays get here so quickly? And, more importantly, what will I wear?

Deep, cleansing breaths. I've definitely been paying enough attention this fall to be able to nail this one without breaking a sweat. What, you need some advice too? Well, pull up a tuffet and listen closely.

This season, even casual looks contain a little sparkle. There are sequined jackets, cardigans, scarves and t-shirts everywhere. How easy will it be to incorporate a little shine into your ensemble, and sparkle at every event? For example, the office Holiday party requires one part sophistication, one part restraint, with a dash of subversive sexy: start with a tiered tulip skirt in a traditional solid fabric, top with a silky blouse with sparkly neckline details, and frost with a cropped jacket. Legs can stand out in patterned hose and tonal suede pumps for stems that go on for miles. Your co-workers won't understand why you're the best-looking one in the room, but that's the point. Gorgeous without trying too hard.

For the family gathering, you'll want something a little more sedate. Not that your family members can't handle the glam, but you don't want your grandmother to start asking tough questions ("Why do you young girls think you have to wear your skirts so short?"). Try a delicious, slouchy cashmere tunic or a retro-chic Fair Isle cardigan over little cropped wool pants with bejeweled ballet flats (or these in darling seasonal plaid!). Your feet will thank you, once you've been roped into dish duty after the feast. Plus, you remember how cold Uncle Phil keeps the thermostat; once you're at the table and away from the fireplace, you'll thank me for suggesting wool.

If there's a family-style, neighborhood, Open-House type of party, I'd say go with chalet chic. Skinny corduroys in a dark neutral, with a glittery or jacket-cut sweater and a snug-fitting tee, over woolly boots. Or trot out the buffalo-plaid trend again and don a red flannel shirt under a grandpa cardi and your skinny jeans. Let a sparkly-trimmed tank peek out at the neckline. Still fuzzy boots.

With your friends, you can let it all hang out. (Well, figuratively speaking, of course.) Drag out your sassiest little taffeta skirt, and top with the of-the-moment selvage workshirt, unbuttoned to show off your layered chains, grounded with opaques and sweet booties. Or pop that cropped tuxedo jacket over a sensational blouse and your zippy ankle pants, with peep-toe pumps and a sparkly clutch. And if we're talking about New Year's Eve, grab a bright-colored, ruched cocktail dress with at least one smashing detail (a gathered bow, delicious beading details) or an all-over sequined tee-dress, glam your gams with patterned hose. Or go with my absolute favorite evening look, the devastatingly sexy femme-tux. Teeter in on your most vertiginous evening pumps (or for real funk, black suede booties). There is no other night that demands such sparkle and shine, so go for it!

Shop Happy,
Shop Girl
Congratulations to Caitlin G. of El Sobrante, California. Caitlin is the winner of the Linea Pelle Alex hobo bag giveaway! Enjoy that gorgeous new designer handbag girl!
---
A Few of Our Favorite Things
---
Hissyfit and Goody
With the holidays already here, you're already sweating about what to wear to the numerous parties on your calendar. How do you put together a fabulous holiday look? Choose the NEW Hissyfit Clockpots to get a professional look all on your own. The Eye, Face and Cheek Clockpots give you an array of colors to choose from, each a perfect match to your specific skin tone.
And don't forget about your hair! Easily get fun, flirty curls with Goody Start.Style.Finish! Fight frizz and add some Va-Va-Voom by wrapping hair around the ceramic barrel, which heats up fast with a blow dryer. To lock in gorgeous, luscious curls, let hair cool before unwrapping.
Et voila! The perfect party look that will make everyone swoon.
---
Dr. H. Bellin Scar & Stretch Mark Body Cream
Did you know that dry skin is more prone to stretch marks? Because collagen and elastin fibers require moisture to stay strong, winter skin is more susceptible to breaking and forming stretch marks. Created by internationally renowned plastic surgeon Dr. Howard Bellin (featured on the most recent season of the Real Housewives of New York), the new Dr. H. Bellin Scar & Stretch Mark Body Cream both prevents and reduces the appearance of stretch marks. It also moisturizes the skin throughout the day, deeply nourishing and saturating it with continuous hydration. www.swisskincare.com
This holiday season we want to make it possible for everyone to start enjoying beautiful skin with an exclusive 52% off the Scar & Stretch Mark cream, tremendous savings on the All in One Eye and All in One Face Creams as well as a special holiday combo package addressing all your face and body skin's needs at once!
These fantastic holiday specials are only valid throughout December
Holiday Combo Special

Eye Cream, Face Cream and Stretch Mark Cream $385 $169

Holiday Special

Eye Cream and Face Cream
$220 $99

Holiday Special

Stretch mark cream
$165 $79
---
Out Of Print
Is there a serious Jane Austen fan in your life, who would adore a unique holiday gift? Perhaps YOU are
that fan? For a limited time, Out of Print is adding a new "Pride and Prejudice" sweatshirt to their women's collection! It's the perfect sweatshirt to get cozy with over the holiday season and makes a great gift idea for any Jane Austen fan. It sells for $42 and is made of ultra soft comfy fleece in a very casual and slouchy style. A great conversation piece and the perfect gift for the Elizabeth Bennett fan!
At Out of Print, we celebrate the world's great stories through fashion. Our shirts feature iconic and often out of print book covers. Some are classics, some are just curious enough to make great t-shirts, but all are striking works of art.
Check out the other fun and unique tee shirts and sweatshirts for fashionable literati available at Out of Print, where
---
As the weather grows colder there is nothing better than going home to slip into a comfortable robe and slippers after a long day's work. Cuddle up and get cozy with luxurious robes and slippers by PJ Salvage, the real PJ Company. With a variety of colors and patterns there is sure to be a style perfect for you. I recently received a robe a slippers from PJ Salvage and it is honestly the most cozy comfortable robe I have ever owned! And the slippers are not only adorable, but comfortable as well!
PJ Salvage is the leading manufacturer of fashionable pj's, loungewear and women's intimate. Known for using luxury fabrics and chic patterns, PJ Salvage consistently raises the bar in loungewear and offers consumers the unexpected. The company's philosophy is fashion and comfort 24/7. PJ Salvage is available at fine retail boutiques and better department stores.
---
Calvin Klein Fragrances Has The
Perfect Fragrance For Every Holiday Mood
| | |
| --- | --- |
| Calvin Klein Beauty | |
| | Perfect for daytime affairs, capture ultimate power of femininity, sophistication and inner-beauty with Calvin Klein Beauty. A mix of neo-lily, jasmine and cedarwood, the fragrance is essential for a beautiful, sensual and strong woman. |
| Calvin Klein Euphoria | |
| | Come nightfall, wrap yourself in Calvin Klein's Euphoria, a luxurious classic for all your holiday fetes. An addictive oriental fragrance that contrasts exotic fruits, seductive florals and a rich creamy signature to complement, Euphoria is the go-to for all your festive evenings. |
| | |
| --- | --- |
| Calvin Klein Euphoria Men | |
| | Dress the man in your life to match in Euphoria Men. A pure, aromatic oriental blend with crisp and spicy accents and a sexy, rich signature for a modern masculinity. |
| Holiday Bonus | Exclusively at Macy's |
| | Added bonus? This season, exclusively at Macy's, you will receive a complimentary box of chocolates with every Calvin Klein Euphoria purchase. |
---
LUXE City Guides

For eight years LUXE City Guides has quietly changed the face of travel guides, starting from scratch we re-thought the whole concept of why and how we all travel, of what we need when we get there and most importantly, what we don't. LUXE is now famous for its super-svelte format, and its take no prisoners attitude, avoiding all the padding, photos, graphics and blah of other guides and getting straight to the meat. The result – ultra-smart travel companions stacked with priceless information for the discerning, value-conscious and busy traveler.
In the notoriously fickle worlds of fashion, food and entertainment other guides are hopelessly out of date even by the time they reach the bookstore shelf. LUXE City Guides are not only updated each year, but come with monthly online updates. So by the time you get to your destination, all you need do is relax, because if it's not in LUXE, you're not missing anything. Hyper-opinionated, irreverent, bright and fun to read, whether you have a few hours or a few days, LUXE really is all you need. Oh, and you'll never hear us refer to our readers as tourists. With LUXE you're a visitor. It'
s a big difference.
And for the uber-chic, gotta-have-it-NOW traveler, LUXE Mobile guides are the only way to go. LUXE Mobile guides are not only available for a multitude of handsets incl iPhone, BlackBerry, Sony Ericsson, Nokia and HTC, but each comes with a year of free updates sent directly to your mobile – self-updating guides – how SMART is that? No matter when you buy a LUXE mobile guide or when you intend to travel, you'll always be up to date – and what's more when the year is up, you can subscribe again for half price!! Are we sweet or what?
I just got my LUXE City Guide for Barcelona - planning for next year's getaway! It contains all I will ever need to know about the city and the region, and I can download the updates as my trip grows closer. I can even update it on the plane!
If you want to know how fab LUXY City Guides are you can check it out here. It's gonna blow your mind! Makes an excellent holiday gift for anyone who travels anywhere, locally or internationally!
---
First Aid Beauty has FAB
Holiday Gifts at 25% Off!
---
Book Swim
Resolution: Ditch the post-holiday weight gain and gear up for your
New Year's resolution with our diet and fitness books!
---
Sassy Pepper
It's not too late to take advantage of the 12 Days of Christmas Give-away! Starting December 2nd, and each day after for 12 continuous days we will be giving something away to YOU! All you have to do is come back each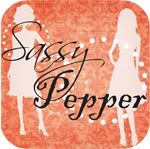 day and enter to win what is featured. You can enter for each giveaway, and you can even enter in all of 4 ways, although we are limiting it to one winning per person. Remember, the winners won't be posted until the day following our final giveaway post, so come back every day and enter to win!
You can enter by:
leaving a comment
"liking" our Facebook page if you haven't done so already
following Sassy Pepper blog if not already
posting our giveaway on your blog
Just a small sampling of some of the goodies we'll be giving away: Hair Clips, Mod Podge Canvas, Ornaments for your tree, Tags for your gifts, Embellished J-O-Y letters, Hats, Scarves and much more!
---
jimeale
Get your holiday gifts at jimeale.com
Last weekend for 20% off!
Use the code REACH20 at checkout.
| | | |
| --- | --- | --- |
| lingerie bags | cosmetic bags | duffle bags |
| garment bags | weekend totes | travel wallets |
| jewelry rolls | diaper bags | umbrellas |
---
Check out
the
She She Events and Featured Products page to see what the chic and stylish fashionistas are doing in your city!
---
Don't miss the Ask She She Blog!
This is where She She Girls go to find the latest styles and the hottest trends; where your fashion, beauty and lifestyle questions are answered, and the thoughts, ideas and comments of all She She Girls are encouraged and welcomed!