If you are having trouble viewing this email please visit http://www.shesheme.com/lifestyle.htm Please remember to add shesheme@shesheme.com to your Address Book to ensure that you continue to receive emails to your inbox.
Upcoming Footwear Trends
I don't know about you, but I think autumn is the most spectacular time of year. With the glorious briskness in the air and all the leaves changing color it just puts a girl in the mood for…fashion! What else? Honestly, one of the most important things about the changing season is the changing fashions, no? Especially with all the marvelousness that coming up in just a matter of days at Fashion Week in New York! Which is where by über-chic mentor/boss is headed to prep for all the fun and fashion, while I swelter in 110° in Las Vegas covering the fabu footwear trade shows …

Anyhoo, my über-chic mentor/boss scored a fantastic suite at the Palazzo, which she kindly turned over to me while she headed off to New York. So I've been taking advantage of all the lovely amenities the Palazzo has to offer: Canyon Ranch Spa, room service, eleven different pools (including The Azure, where I saw Ryan Lochte in a bright pink Speedo!) and my sweet suite on the 48th floor overlooking the lights of Las Vegas and the nightly pirate show from Treasure Island. My days are spent checking out the latest and greatest in footwear and fashion (I know, I know, but someone has got to do it!) but I do get a little time off for good behavior!
So let's take a look at the upcoming trends in footwear:
What trends are making an exit this season?
Ultra- thick platforms are definitely making their way out! The chunky and sturdy look is sticking around this fall/winter because it has the ability to still create a sexy heel with comfort, but the ultra-thick look has come and gone.
There were soooo many gorgeous shoes to see that my time at the trade show just flew by! But, like I said, I did get a little time off for good behavior, so I've been sitting here poolside in my shady cabana participating in my all time favorite sport of people/fashion watching, and it has been très interesting let me tell you. While there has been the occasional "tourist" decked out in too tight bermuda shorts and requisite "Vega$" tee shirt, along with a nylon fanny pack worn as a belt and gigantic camera slung around the neck, I have been very pleasantly surprised by the number of women who have taken a more fashionable approach to their vacation attire. These festive fashionisti have been attired in cool, airy sundresses worn over stylish swimsuits, with their feet slipped into comfy, practical and chic sandals and transporting their daily travel necessities in colorful tote bags, with nary a hideous tee shirt in sight. Yes, the cream of fashion definitely still rises to the top.
While fashion/people watching, I have made a few determinations, these being that there many spectacular inventions over the years that have contributed greatly to the fashion industry, making it much easier for every woman (and man) on earth to look their best. I started out thinking that I would choose the Top Ten, but it rapidly rose to somewhere around 157. Seriously, exactly how is a girl to decide which is a more important fashion invention — the zipper or the underwire bra? Anyhoo, I have reluctantly narrowed it down to the Top Five.
Well darlings, I'm off to the spa for a facial and seaweed wrap. Hmmm, seaweed wrap…perhaps a little sushi is in order for dinner! Shop smart darlings and get your fall fashions off to a great start!
xoxo,
She She Me
She She Me's Favorite Things
---
Introducing VEIL COSMETICS!!!
It's official! Revolutionary new fusion skincare and makeup brand, Veil Cosmetics, has officially launched.
The first product from the brand, the Illuminating Complexion Fix, functions as a weightless concealer that evens out skin tone, spots, under-eye circles, blemishes, and dullness using patented Lightfast Technology™ to help to increase luminosity and moisture, calm irritation, and target dark spot production.
Learn more and check out the website at: www.veilcosmetics.com.
---
Don't be Tardy for the Arm Party!
Layering bracelets to create what has been dubbed an 'Arm Party' is currently one of the top trends in accessorizing. With the hefty price tag that most designer bracelets come with, who wants to shell out hundreds to have an Arm Party!? Not us!
RequiredFlare.com is a one-stop shop with a huge selection of gorgeous bracelets that are perfect for stacking. RequiredFlare.com believes accessorizing an Arm Party should be fun and easy, not expensive. That's why RF offers unique, new styles as well as designer-inspired pieces for a LOT less - with dozens of affordable bracelets starting at just $10!
---
Fall Beauty from Lancôme
The glittering lights of the Eiffel Tower dazzle in the distance. A gentle, magical breeze kisses your neck. An electric, captivating energy envelops you. This is Paris at dusk.
Lancôme invites you and your readers to be swept away by the mystical aura of Paris at midnight with Midnight Roses, the hypnotizing fall collection that evokes the twilight hours when a woman's beauty comes into full bloom.
Lancôme was instantly captivated by the charisma and charm of Emma Watson, face of the Trésor Midnight Rose fragrance, and sought to build on that alluring story by creating a makeup collection that would capture every woman's heart. The result was Midnight Roses.Inspired by the precious purple rose, the collection is infused with shades of purple, the color of majesty, to deliver a uniquely seductive beauty experience. Featuring a mix of blushes, eye shadows, eyeliners, lipglosses and polishes, Midnight Roses brings a touch of sophisticated mystery and glamour using the season's hottest purple hues and matte textures.
---
Immerse Yourself in Moisture
The Philip Kingsley Moisture Extreme Shampoo and Conditioner

Based on 55 years of Trichological expertise, Philip Kingsley has launched the Moisture Extreme Shampoo and Conditioner duo. Developed specifically for textured hair, Moisture Extreme provides very coarse hair types nourishment. Created over a number of years, the duo are a first within the Philip Kingsley range to explicitly address the processing, styling and grooming needs of extremely porous hair and tight curls. This hair type is most vulnerable to damage and demands extreme moisture during the cleansing and conditioning process. In line with the styling needs of this hair type, the products can also be used on chemically processed and synthetic hair as well as extensions.
MOISTURE EXTREME SHAMPOO

Provides a fine balance of cleansing performance and mildness

Designed to effectively clean the hair and remove all styling and conditioning products without stripping away natural oils

Formula contains a gentle detergent derived from Cocoa Butter to cleanse with a slight foaming action, while conditioning agents make hair manageable, easy to comb and leave the cuticle smooth

MOISTURE EXTREME CONDITIONER

Contains a blend of moisturizing ingredients to nourish and repair the hair

Formula contains 4 natural oils including Almond, Wheatgerm, Avocado and Babassu which work together to condition the hair from the cortex to the outer layer, injecting intense shine without weighing the hair down

Avocado Oil contains essential nutrients and proteins that promote nourishment, while Babassu Oil works as a humectant with anti static properties to leave hair soft and shiny
---
My Fall Beauty Arsenal
Now that we're in the dog days of summer and autumn is slowly creeping up, I wanted to share a few of my favorite fall must-haves with you.
Atopalm Moisturizing Hand Treatment
Extremely moisturizing, this nourishing hand treatment promotes younger, brighter-looking skin with a hydrating antioxidant blend. The result… long lasting protection from the change in weather.
Clark's Botanicals Ultra Rich Lip Tint in Carlotta Pink
Containing a formula of natural moisturizers and Marine Collagen Microspheres that act like miniature water reservoirs, this sheer, bright pink tint is extremely hydrating. Plus, it has an amazing vanilla taste that will have you reapplying even when you don't need to.
Davines Authentic Replenishing Butter
Made with 98% naturally-derived ingredients, this nourishing butter deeply replenishes both your body and hair. You can use it as a pre-treatment on dry hair before shampooing, or massage it onto your face and body for superior moisturizing.
Atopalm Daytime Undermakeup Moisture Cream
This restorative, moisturizing cream provides a smooth foundation for even, long-lasting makeup application. Add in nourishing Vitamin E and antioxidants, and this gentle cream gives you a radiant complexion.
Clark's Botanicals Anti-Puff Eye Cream
Specifically designed to target stubborn puffiness, dark circles, and fine lines, this cream has a concentration of active botanicals and vitamins. Thanks to Vitamins A, E, and K, as well as isoflavin, you'll see that your skin will be both softened and smoothed while dark circles will be brightened.
---
Fabulous savings on women's fitness wear, footwear and accessories at Fila
Save 20% off your order with code 20AFFILIATEAUG only at Fila.com!! Offer ends 8/31
---
---
Do you have a style question or need
some fashion advice?
Go to the Ask She She Blog
The Ask She She Blog, where She She Girls go to find the latest styles and the hottest trends; where your fashion, beauty and lifestyle questions are answered, and the thoughts, ideas and comments of all She She Girls are encouraged and welcomed!
World's Most Fantastic Craft Blog:
The Sassy Pepper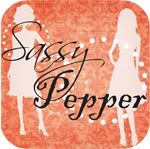 You have got to check out The Sassy Pepper Blog! Created by the amazing team of Pepper and Sassy, two very stylish young mommies with amazing abilities in regard to all things DIY, the Sassy Pepper Blog is filled with wonderful ideas for creating, decoratin
g and repurposing to make your life easier, your little darlings more adorable and your home more stylish.
From making sweet skirts out of daddy's shirts to creating an orchid terrarium or making basil mint lemonade, your sure to be as amazed and thrilled by the ideas in this blog as me! Check it out today — you'll thank me tomorrow!
Check out one of their latest projects — painted patio furniture. I'm not talking about painting the actual furniture (which you can, of course!) but painting the padded cushions and pillows!! Seriously! Who knew? There is a complete step-by-step tutorial for giving new life to your tired old patio cushions and pillows and it is absolutely amazing!
---
---