If you are having trouble viewing this email please visit http://www.shesheme.com/lifestyle.htm Please remember to add shesheme@shesheme.com to your Address Book to ensure that you continue to receive emails to your inbox.
Fabulous Fitness Tips from Celeb Trainer Michelle Lovitt
Plus Zobha Fitnesswear Giveaway!
Summer is finally here! Well, almost. Mother Nature hasn't quite decided whether we deserve sunshine and blue skies, but I think she's coming around. I was able to enjoy a glorious Memorial Day weekend (appropriately attired in my new swishy sundress and platform sandals!) at a gorgeous beach house on the northern California coast and she totally cooperated, but as soon as I got back to the city it was blustery cold winds and murky skies. But that's okay, because it gives me a little more time to get this twirty girl bod into proper swimsuit shape, right?
And speaking of swimsuits, there is nothing quite like the thought of donning one of these little creations to put a bit of fear into a girl, am I right? Especially after a few too many indulgences and perhaps a bit of slacking in the fitness department. Well my darling girls, that will no longer be an issue, because I have an entire newsletter devoted to helping you get into the best shape of your life! I was lucky enough to spend a bit of time on the phone with Celebrity Fitness Trainer Michelle Lovitt, who shared with me some of her top tips for getting and staying in shape. Michelle is one of the foremost fitness gurus and has trained A-list celebrities Courtney Cox, Julianne Moore, Lauren Graham, Kiefer Sutherland, Sean "Puffy" Combs, Jason Statham and more to look fit and fabulous. Here are a few highlights from our phone confab:
She She Me: What, in your opinion, in the best all-around exercise?
Michelle: Any exercise that manipulates your metabolism. Do not get stuck in the rut of doing the same exercise day after day. Repetition is boring. Change it up! Interval training is best for overall fitness. Weight training is an absolute must - it strengthen muscles and core.
She She Me: What are the biggest fitness mistakes most women make?
Michelle:
Dehydration. Be sure to drink plenty of water when you work out. If you are exercising to burn fat, be sure to consume at least 64 ounces of water per day, plus an additional 16 ounces for every hour of moderate-intensity activity.
95% of women either over-estimate or under-estimate their caloric intake. Familiarize yourself with proper portion sizes and basic caloric content.
Women place too much focus on the numbers on their scale. Ignore the scale! Focus instead on how good you feel as your body gets stronger and leaner.
She She Me: What one particular exercise should everyone be doing?
Michelle: Anything that works the core – strengthen the core (abs, hips, lower back) This is most readily achieved with plank work, mat based abdominal exercises, hip extensions, hip abductions and hip flexion exercises. Also, working on an unstable surface, like a Bosu ball, really helps strengthen the core.
She She Me: What is your best basic fitness advice?
Michelle:
Buy a great pair of shoes. Proper support and fit is key to a good workout.
Exercise with a heart-rate monitor that plugs into your computer to gauge your progress. Using your heart at the correct intensity in the activity that you are participating in is the essence to sparing muscle and losing body fat. Training between 60-80% of your maximum rate (220-age=maximum heart rate) is key. Remember every 3500 calorie burned in this zone equals 1 pound of body fat lost.
Reward yourself! A new outfit every six weeks is a good start.
Workout smart vs. workout hard. Don't overdo - none of this weekend warrior stuff. No one wants to suffer an injury because they have overdone it. Use common sense when working out - it's OK to push yourself, just don't push yourself over the edge.
Have fun while working out, and achieve results while having fun!
She She Me: One of my favorite actresses is Lauren Graham, and I understand she is one of your favorite clients! I know she was recently on the cover of Self magazine and she looked amazing. How did you help her get in such fabulous shape?
Michelle: Lauren Graham is not only one of my favorite clients but a great friend as well. She is an amazing woman and is in excellent physical condition, and she works hard at it. I feel that she is the epitome of what a 45 year old woman should be. She loves just about any form of exercise, especially if it is outdoors. Hiking (interval training here, hiking the upslopes and running the flats), mountain biking and horseback riding are some of her favorite workouts. To get ready for her Self magazine cover we worked on interval training. Lauren also has a great personal philosophy of moderation - be sensible about what you eat, drink and do!
She She Me: It is often difficult for working women and mothers of young children to get to the gym. What are some good at-home routines for busy women.
Michelle: There is no need to spend a lot of money on fitness equipment. You can create the best home gym for under $100. All you need is a Bosu ball, some long bands and some bowtie bands. Seriously! One of my favorite workouts is the 10-Minute Traveler Workout. It targets all your muscle groups and get a great workout. You can even double it up and get a 20 minute workout! Check out a preview here.
What fabulous fitness advice! I absolutely plan on incorporating each and every one of Michelle's basic fitness tips into my lifestyle. In fact, I am all over the "reward yourself" tip and here's a little look at what I am planning on rewarding myself with as I reach my fitness goals:
Rewards While Getting In Shape:
Rewards For Once I Achieve My Fitness (read: gorgeously shaped tush) Goals: (obviously you know what body part I will be concentrating on during this fitness fiesta!
The Perfect Pair of Jeans. Natch. After all, this is my personal ultimate goal (the nicely shaped tushie) so I am definitely going to flaunt it once I get it! Lucky for me there are so many great styles and fabulous colors out there to choose from, and you know darn well I'm gonna make the most of it!
Sassy sundress. I'm thinking something swishy and sweet that will show off my nicely shaped calf muscles as well as one of the glorious maxi's that are très chic this summer!
Another pair of dead sexy shoes. Seriously? You think I really need an excuse to get another pair of shoes?
Rewards For Staying in Shape:
Über-chic fitness wear. I am all over this gorgeous top from Zobha, as well as these workout shorts. They are perfect for either the gym or a trail run. And I am a firm believer in investing in great fitness wear. I believe that if you look good (and feel good in those great moisture wicking fabrics) while you work out then you will exercise longer! It's a total win-win!
Fabulous pair of dangly earrings. Not only do they look gorgeous, but they feel fantastic swinging against my shoulders and neck. Which means, of course, that I will need to make sure my locks are in tip-top shape because I always tend to do a bit of head-tossing when I am wearing dangly earrings!
The ultimate LWD — Little White Dress. I worked extra hard to get sexy shoulders, a flat tummy and toned legs and I am going to make sure they are on proper display this summer! Nothing too revealing — something ladylike and sophisticated, but perhaps with just a little bit of an edge. And knowing me, I'll probably snap up something with a pop of color as well!
Happy summer style darlings! Remember to smile pretty and try not to break too many hearts!
xoxo,
She She Me
About Michelle Lovitt:
Fitness expert Michelle Lovitt has trained Hollywood celebrities such as Courteney Cox, Lauren Graham, Mary-Louise Parker, Julianne Moore, Amber Valletta, Crystal Reed, Julia-luis Dreyfus, Jason Statham, Sean "Puffy" Combs, David Duchovny and Kiefer Sutherland. She also has trained professional and Olympic athletes. Michelle's signature training methods give her clients educational tools that help them understand their bodies, lose weight, get stronger, stay motivated and enjoy a better quality of life.
A graduate of Fresno State University, Michelle earned a BS in Sports Nutrition and a Master's Degree in Exercise Physiology before becoming the first female strength and conditioning coach at the Fresno State. Eventually, she designed and implemented both nutrition and exercise programs for varsity athletics at the University of Notre Dame and the University of Southern California. Michelle is a USWF club coach and has also completed a 200 hour yoga teacher training course.
Michelle has appeared on Good Morning America, the X Show (the FX network), Body by Jake, Access Hollywood and E!. Additionally, she has appeared in and written for such publications as Allure, Self, Lucky, SHAPE, Fitness, Oxygen, Women's Health and Volleyball Magazines. The author of Exercise For Your Muscle Type: the Smart Way to Get Fit, she currently runs, Lovitfitness, a Los Angeles based training company. She has a loyal following and a reputation for getting her clients in remarkable shape.
Michelle is an avid runner and enjoys horseback-riding and yoga.
Michelle is also the brand ambassador for Zobha, creator of the chic-est fitness wear around! Zobha would like to offer a free fitness ensemble to one lucky She She Me reader!!!
Enter here for your chance to win an ultra-chic fitness ensemble from Zobha. Enter ZOBHA CHIC in the subject line and include your contact information.
She She Me's Favorite Things
Zobha would also like to offer a 20% discount to all She She Me readers with the discount code lovzobha at checkout.
---
Murad's Bodycare Zaps Cellulite In 3 Steps
Spring is almost here and Summer is around the corner but fret not, because Murad's Bodycare line will help get your body ready for swimsuit season! Murad Bodycare offers an Inclusive approach to cellulite, stretch marks and uneven tone and texture by tackling these issues with both internal and topical methods. Products in the line hydrate, firm and stimulate micro-circulation, resulting in tighter, smoother skin. In eight weeks, Murad's Cellulite Solution Regimen (which features the products of the Bodycare line) has been clinically proven to firm skin by up to 78%* and reduce the appearance of cellulite by up to 69%.* The Murad Bodycare line contains key ingredients to nourish the epidermis, the 20% of skin that is reached by topical products, and the dermis, the 80% of skin that is reached by nutrition and supplementation.


I've been using this regimen for the past four weeks and I can see and feel the difference! My skin is firmer and brighter since using the Body Firming Cream and Firm and Tone Serum and since I began taking the supplements , I am sleeping better and I feel more energized than I have in a very long time. This system is the perfect combination for optimal health and skin rejuvenation and I am totally hooked! Especially with swimsuit season just around the corner. Try it today - you'll thank me tomorrow!!
Murad's Body Firming Cream
FEATURES/BENEFITS:
Firms skin by 40% in 15 minutes*

Improves skin elasticity

Protects skin and combats against premature aging

Restores maximum moisture

Vitamin C increases skin elasticity and radiance

Oat Beta Glucan and Soy Flour firm and tone the skin

Shea Butter provides intense hydration to dry skin

(6.75 FL. OZ., $43.00)
Murad's Firm and Tone Serum
FEATURES/BENEFITS:
Improves the overall appearance of skin up to 80%*

Increases skin firmness and elasticity while masking imperfections

Helps reduce the appearance of cellulite by up to 69%*

Cayenne Pepper invigorates and stimulates the skin

Horse Chestnut Tree Extract and Tiger's Herb help restore firmer and smoother skin

Cat's Claw, an extract from the Amazonian Palm Forest, reduces the appearance of dimpled skin associated with cellulite

(6.75 FL. OZ., $77.00)
Firm and Tone Dietary Supplement Pack
Since cellulite starts with weak cells, this revolutionary complex encourages the appearance of firmer skin by promoting circulation to deliver nutrients to the skin and help strengthen skin's structural lipids. A patented, scientifically-based complex, Firm and Tone Dietary Supplement Pack encourages the appearance of firmer skin by up to 78%* in eight weeks and helps to improve the visual texture of stretch marks up to 47%* in eight weeks. (4 week supply, $137.50)
---
NEW! Clean Slate 12-hour face and eye primers
A fresh start is a powerful thing and now, tarte brings you 3 all NEW primers. Pick your partner in prime today!
clean slate™ 360 creaseless 12-hour smoothing eye primer truly locks eyeshadow in place while preventing fallout and migration for truer shadow payoff.
$19

clean slate™ poreless 12-hr perfecting primer helps makeup stay in place longer while preventing creasing in fine lines and wrinkles for a healthy, seamless complexion. Prime the skin for an overall soft-focus effect as you extend the wear of your makeup.
$30

clean slate™ flawless 12-hour brightening primer helps makeup stay in place longer while brightening skin for a healthy, glowing complexion. Ideal for all skin types, this hydrating base keeps your makeup in place for up to 12 hours of perfect wear time, it's also a quick fix for tired or sallow skin--just one application and skin looks instantly radiant.
$30
Not sure which is right for you? Want to try all three? Purchase the clean slate deluxe primer trio for only $9 and receive a deluxe size of each!
---
Root Rescue — The TouchBack Marker
Other brands have triedto com
pete, but the TouchBack Marker is still the only temporary root touch up on the market that uses real hair color. TouchBack bonds to the hair, blending seamlessly with permanent hair color to create a totally natural look, in between salon visits!
Several brands followed with permanent hair color root touch-ups using ammonia and peroxide. And there are numerous temporary products like hair mascaras, crayons, gels and powders which dull hair and rub off. TouchBack is the only brand which uses real temporary hair color without harsh chemicals, dries in under a minute and will not flake or rub off — even after brushing!
TouchBack brands have been recognized for their innovation and performance with the following awards: Allure Editor's Choice Award, Cosmetic Innovator of the Year, Discover Beauty Award, CEW Beauty Insider's Choice and CEW Enterprising Beauty Award.
The TouchBack Marker is easy to apply and dries in under a minute. Color stays true until shampooed out. No matter what your shade, TouchBack has you covered.Check them out at www.touchbackgray.com
---
E-sale Alert!!
BRULEE Lingerie & Loungewear
up to 85% Off!
BRULEE Lingerie & Loungewear is currently running a Spring sale on Brulee.net. Popular silk, chiffon & cotton pieces from Boudoir, Classic, Noir & Vamp collections are marked up to 85% off.
Recently seen on Jennifer Love Hewitt, Khloé Kardashian and Jamie Chung, BRULEE embodies the ultimate in indulgence: a seductive blend of luxury, sophistication and desire…to inspire in the boudoir, or beyond. Each piece is handcrafted from the finest silk and chiffon in New York City's Garment District, resulting in a simple yet striking elegance. For the woman seeking a modern take on sexy, the line offers femininity – without the frills. Whether slipping on for a night on the town, or slipping off for a night in the boudoir, BRULEE promises to leave your admirer wanting to see what is underneath…
BRULEE Lingerie & Loungewear Spring Sale
Classic "Boyfriend" Shirt: was $146.00, now $36.50

Classic Soft Bra: was $108.00, now $16.20

Boudoir Knicker: was $81.00, now $40.50

Noir Teddy: was $180.00, now $45.00

Noir Pant: was $190.00, now $47.50

Vamp Tap Pant: was $86.00, now $21.50

Vamp Bodysuit: was $200.00, now $50.00

Vamp Cami: was $124.00, now $18.60

Vamp Chemise: Was $198.00, now $99.00
---
Limited Edition Summer Dresses at Free People
Ethereal, magical, other worldly...how does one explain the Limited Edition Summer dresses? Are they your dream wedding dress, or simply what you envision wearing to an occasion by the sea? A collection introduced by Free People of all white to complement sun-kissed skin, these dresses are elegant in a casual artesian manner, each hand touched with detail and full of ease.
---
BARNEYS NEW YORK DESIGNER SALE
UP TO 40% OFF REGULAR PRICES ON SELECTED CLOTHING, SHOES AND ACCESSORIES FOR MEN, WOMEN AND CHILDREN, AS WELL AS GIFTS FOR THE HOME.
SHOP NOW & RECEIVE COMPLIMENTARY SHIPPING ON ALL BARNEYS.COM ORDERS FOR A LIMITED TIME
---
Do you have a style question or need
some fashion advice?
Go to the Ask She She Blog
The Ask She She Blog, where She She Girls go to find the latest styles and the hottest trends; where your fashion, beauty and lifestyle questions are answered, and the thoughts, ideas and comments of all She She Girls are encouraged and welcomed!
World's Most Fantastic Craft Blog:
The Sassy Pepper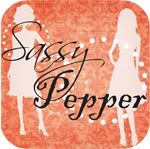 You have got to check out The Sassy Pepper Blog! Created by the amazing team of Pepper and Sassy, two very stylish young mommies with amazing abilities in regard to all things DIY, the Sassy Pepper Blog is filled with wonderful ideas for creating, decoratin
g and repurposing to make your life easier, your little darlings more adorable and your home more stylish.
From making sweet skirts out of daddy's shirts to creating an orchid terrarium or making basil mint lemonade, your sure to be as amazed and thrilled by the ideas in this blog as me! Check it out today — you'll thank me tomorrow!
Check out one of their latest projects — painted patio furniture. I'm not talking about painting the actual furniture (which you can, of course!) but painting the padded cushions and pillows!! Seriously! Who knew? There is a complete step-by-step tutorial for giving new life to your tired old patio cushions and pillows and it is absolutely amazing!
---
---