If you are having trouble viewing this email please visit http://www.shesheme.com/lifestyle.htm Please remember to add shesheme@shesheme.com to your Address Book to ensure that you continue to receive emails to your inbox.
Favorite Trends for Spring
Am finding myself in the midst of déjà vu moments of late. Which, as a general rule is a good thing according to my granny. She always said that experiencing déjà vu meant that you were on the right track in life and were on your way to fulfilling your destiny. Which is how I knew with absolute certainty that these new strappy sandals were meant to be mine; an immediate and almost spiritual connection when I slipped my feet into the soft supple leather. That and the fact that they were exactly what I needed to complete my stylish weekend ensemble. Any accessory that bridges the path from day to evening is meant to be, especially if that item happens to be budget friendly! Same rule applies to jackets, jeans, skirts and tops. And handbags. (Handbags are NOT accessories, they are necessities!)
Anyhoo, was feeling pretty perky, having snapped up those new sandals, as well as a great duffle for upcoming weekend getaways. Had also secured a major find with this fabulously design savvy pen, which will make the perfect and most unique gift for so many of my family, friends and business associates/higher-ups (as well as score me major brownies points with said business associates/higher-ups, at which time they will realize that my thoughtfulness and ability to scout out the truly exceptional and distinct is a trait worthy of immediate reward in the form of career promotion, higher pay and a corner office). But I digress. Where was I? Oh yes, feeling perky. So there I was, strolling confidently down the sidewalk when I caught a glimpse of myself reflected in a shop window. Normally, when this occurs, I pretend that said reflection is a complete stranger who I am about to have the pleasure of meeting and this is where the voices in my mind take over:
"Just look at that strikingly gorgeous and confident young woman! What a fabulous sense of style she has in her

chic designer jeans

and

schoolboy blazer

. And that glossy hair! She must be a Pantene model—how divine.Oh my goodness, look at that! She has the

exact same handbag

as me! And the same

wedges

! Oh, she's headed right toward me..."
Usually at this point I am able to rein in my imagination before I start a conversation with myself. Unfortunately, today's shop-window-reflection reaction was a different story altogether:
"Wait a minute, where did this

navy blazer

come from? I

know

I put the black one on this morning (note to self: replace lightbulb in closet). And what's with this skirt? Not only does the black look so very wrong with the navy blazer but did it shrink? Again? (I look like a sausage; should have dug the

Spanx

out of the hamper. Again.) Yikes, my hair has a life of its own in this humidity. It is definitely time for a good

deep condition

and a trim. Better book a mani/pedi too; my cuticles look like gnarly fish scales. And what was I thinking with the sunless tanner? So much for the golden glow—looks more like a nasty bout of hepatitis. NEVER use last year's leftovers. I've got to get out of here before someone I know sees me…"
Too late, for as I was skulking back to my car I ran headlong into one of the higher-ups from the office. I don't think she recognized me, what with all of the shopping bags and shoe boxes flying through the air, and as she scrambled on all fours to retrieve her Jimmy Choos and Prada I was able to make a quick getaway.
Whew! After such a harrowing experience I have decided that the best course of action for restoring my usual composure, serenity and impeccable sense of style is the standard raindrops-on-roses-and-whiskers-on-kittens approach (as well as the purging of all things chocolate from my condo to counteract perceived sausageness). So here you go girls:
She She's Favorite Things for Spring:
My

always-look-hot-in-these jeans

. The one pair of jeans that seems to be a little more forgiving of that last Krispy Kreme (or two). Not to mention to chocolate bunnies now sitting on my pantry shelf.

Burberry Body perfume. I adore this scent — fresh, clean and elegant all at once. Makes me feel posh, pampered and ready for my close-up.
Lady-like lace. Ever since the Duchess of Cambridge wore that gorgeous navy lace dress I've been on the hunt for the perfect little lace number! Luckily, lace is very haute this spring, and the choices are endless.

Fabulous

flirty skirt

. There is nothing like a great skirt to put a girl in the mood for spring!

LAVANILA's Pure Vanilla Luxury Set. I adore each and every product in this fabulous gift set. LAVANILA carefully infuses pure essential oils with 100 percent active botanicals for natural fragrances that are fresh, clean, and nurturing, and I love they way they make my skin so soft!

Luscious ligloss. My fave for spring is tarte's maracuja diving shine lip gloss in

tipsy (coral)

. Not only do you get gorgeous color with a great shine boost, but your lips are hydrated and moisturized while minimizing the appearance of fine lines and wrinkles,, which gives lips a fuller, plumped-up appearance.

Mama Mio's Get Waisted. This is the holy grail of slimming potions; packed with NINE well proven ingredients designed to help combat fat deposits, tighten your tum, reduce puffiness, and – most importantly – maximise lipolysis.
Lipolysis is the way your body breaks down the fat stored in fat cells; giving you slim fat cells and a slimmer silhouette. Get Waisted's ingredients are well proven in lab tests to dramatically increase the destruction of fat.
Well dearest girls, there is nothing quite like happy thoughts to put the sparkle back in my eye and a spring in my step. I do, however, think that I will take a bit more time on my wardrobe selection before hitting the shops again (I am sooo going to ditch the sausage skirt!)
Shop smart, stay happy and smile pretty!
xoxo,
She She Me
P.S. Be sure to check out the Home Page for updates from She She Me. Also, check out our all new Hot Products in the She She Mall. We are also adding New Stores each week so check back often for updates and fantastic savings! Also, don't miss the great girly merchandise in our Chic Shop.
---
Get Ready for Your Close Up
With awards season around the corner, actresses worldwide will be prepping for their close-up, and making sure their faces will glow in the glare of the flashbulbs. Why not be a red carpet pro and get ready for your close up with Mama Mio's Love Your Life Lines. This daily treatment is designed to minimize lines and wrinkles, so you can outshine the stars everyday – even if your red carpet only leads you up your stairs…
Love Your Life Lines is a concentrated light-reflecting cream that gets right into the groove to plump up and fill out deep facial lines. This powerful formula ensures you minimize existing wrinkles today while holding off tomorrow's lines. To help make sure no new lines develop, Mama Mio Love Your Life Lines also contains two simple and quick Mama Mio Face Fitness exercises.
Mama Mio Love Your Life Lines will give you smooth, soft-focused skin that will make the headlines the next day.
Love Your Life Lines is available for $48 online at MamaMio.com.
---
The New Frizz Fighters from Ouidad
Frizzy hair isn't just a summer conundrum. The spring, fall and winter weather can cause the same results. All year long, with the lack of moisture in the air, the hair often becomes prone to static, split ends and frizz. Ward of frizz with the new Ouidad Climate Control Defrizzing Shampoo and Conditioner, a duo that deposits shine and diminishes frizz with use.
The Climate Control Defrizzing Shampoo and Conditioner contains Ouidad's exclusive Humidity Shield Complex that acts as a protective barrier against heat, humidity and other environmental factors. This sulfate free shampoo has gentle cleansing agents, naturally derived from coconut and glucose, which cleanse the scalp of sebum, allowing the hair follicles to breathe. The Ouidad Climate Control Defrizzing Conditioner defies even the highest humidity, simultaneously detangling and defrizzing the hair while promoting softness and shine.
Climate Control Defrizzing Shampoo ($18)
An extremely gentle shampoo for normal or chemically treated hair that protects the hair and maintains color
Sulfate free formula cleanses hair without stripping hair of its natural oils
Humidity Shield Complex helps balance hair's humidity resistance and controls frizz
Climate Control Defrizzing Conditioner ($20)
A luxurious, sulfate free conditioner that hydrates and nourishes dry, thirsty hair
Safe for color treated, permed, and straightened hair
Amino acids penetrate the hair shaft and infuse strands with the hydration
Humidity Shield Complex helps balance hair's humidity resistance and control frizz
Wheat Amino Acids help condition and repair
---
KRAFT Milkbites
KRAFT MILKBITE Bars are a new, unique innovation in snacking made with real milk and calcium to provide the same calcium as an 8 oz glass of milk. A wholesome alternative to existing bars, KRAFT MilkBite Bars are a deliciously different snacking experience the entire family can enjoy!
Found in the refrigerated dairy aisle, each KRAFT MILKBITE Milk & Granola Bar combines real milk with whole grain granola and other tasty and nutritious ingredients like fruit or roasted nuts, while offering 30% of your daily recommended value of calcium.
I love that I can nosh on one of these yummy treats and get the same calcium as a glass of milk. Tasty, nutritious and so many different flavors: chocolate, strawberry, peanut butter, mixed berry and my personal fave: oatmeal raisin. Since they contain real milk you need to keep them refrigerated, which got me to thinking: hmmm, wonder what they would taste like frozen? Absolutely delish!
Grab them in your grocer's dairy section!
---
Atopalm is Now Available at an Ulta near You!
Atopalm's breakthrough skincare collection is NOW available at an ULTA Beauty store near you!
Whether your skin suffers from eczema, rosacea, or has been damaged by the sun, Atopalm's rich, non-greasy, emollient formulas are designed to gently and effectively relieve skin's sensitivity and irritation. Every paraben-free, dermatologist-tested Atopalm product features an advanced MLE-Multi Lamellar Emulsion formulation that uses plant-derived ingredients to mimic skin's natural lipids structure and revitalize skin's protective moisture barrier system. This unique complex hydrates and soothes distressed skin, leaving it soft, supple and visibly renewed.
This nourishing, calming product line can now be found at ULTA, the renowned beauty superstore that provides one-stop shopping for prestige, mass and salon products
---
Get a Better Body Out of a Bottle!
With only 30% of Americans feeling happy in a bikini and many considering their need for some tummy tightening*, it's no surprise that Mama Mio has seen a 55% rise in sales of its miracle ab-rehab cream Get Waisted. Celebrity fans, including super-diva Christina Aguilera, can't get enough of Get Waisted's waist-whittling powers – and stomach-conscious women are seemingly seeing the same effects with one bottle selling every 45 seconds worldwide (and no personal trainer in sight!)
In a recent Daily Mail (a leading daily newspaper in the UK) feature, Mama Mio Get Waisted received a rave review for reducing the waist and hips by an inch.
http://www.dailymail.co.uk/femail/article-2020859/Can-better-body-bottle.html
Consumer tester Amy Finlayson, 32, can attest to the powers of this body shaper in a bottle. In just one week her stomach was noticeably flatter, smoother and more toned and after a full four week trial, a full inch had been taken off her waist AND hips. Fitness expert, Dani Mears, confirmed the results, saying "I used a caliper to see if Amy has lost weight on her stomach. Incredibly, after the four-week period she had lost an inch from her waist and an inch from her hips."
*Figures from Mama Mio Skincare "Summer Confidence Challenge," an initiative from the company to help women feel better about their bodies this summer.
---
Relax in Style With New Laid-Back Lux Sandals From Hush Puppies
Laid back styles in soft, relaxed silhouettes are the ultimate casual style this season, Sumptuous leathers in earthy colors are touched with a hint of metallic beading and bows for casual feminine appeal. Swing, sing and relax in these new styles from Hush Puppies
---
World's Most Fantastic Craft Blog:
The Sassy Pepper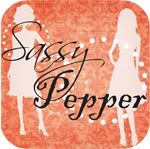 You have got to check out The Sassy Pepper Blog! Created by the amazing team of Pepper and Sassy, two very stylish young mommies with amazing abilities in regard to all things DIY, the Sassy Pepper Blog is filled with wonderful ideas for creating, decorating and repurposing to make your life easier, your little darlings more adorable and your home more stylish. From making sweet sundresses out of men's shirts to creating an orchid terrarium or making personalized thank you notes, your sure to be as amazed and thrilled by the ideas in this blog as me! Check it out today — you'll thank me tomorrow!
Check out this adorable room redecoration!!
---
Don't miss the Ask She She Blog ! This is where She She Girls go to find the latest styles and the hottest trends; where your fashion, beauty and lifestyle questions are answered, and the thoughts, ideas and comments of all She She Girls are encouraged and welcomed!
---
---