If you are having trouble viewing this email please visit http://www.shesheme.com/lifestyle.htm Please remember to add shesheme@shesheme.com to your Address Book to ensure that you continue to receive emails to your inbox.
Bridal Beauty and Style Guide
Enter to win the L'Bel Paris Bridal Beauty Gift Pack
(details below)
Just got back from the most fun and fabulous wedding! I know what you're thinking — how, exactly, does a chic and stylish single twirty girl (yes, that would be me) actually enjoy herself at the nuptial festivities of someone who isn't me? Well, it helps that it was the wedding of my sweet and adorable cousin who is lucky enough to have found her soul mate. Honestly, there is nothing more heart warming than a deserving couple so madly in love. And while I admit that I was just the teensiest bit envious of the gorgeous gown and that extremely sparkly circlet of diamonds, I know that I'm not quite ready for that level of commitment. Especially since I haven't yet met my soul mate. Or even my date for next weekend. But I digress…
Anyhoo, my darling cousin looked absolutely exquisite in her ultra-chic gown, with her hair worn long and loose, a single flower tucked into the tresses, a string of pearls at her neck and a pair of cowboy boots to complete the ensemble (her new hubby is a real honest-to-goodness cowboy, complete with horses and a ranch so it wasn't even ironic). It's a trend I for one am going to seriously consider! While the rest of us were teetering around in skyscrapers (sexy!) and rubbing our aching feet, my cousin was dancing the night away in absolute comfort. Who knew?
She also looked positively radiant. She is a L'Bel Paris devotee and received some fantastic pre-wedding skincare tips from them, and bless her darling heart, she has offered to share them with us!
Skincare Tips For The Bride from L'Bel Paris
Every bride should use a specific routine based on her specific skin type and skin concerns.
Brides should begin early and test looks in advance.
Ideally, brides should start 3 months before big day to get skin conditioned and looking radiant, fresh and renewed.
Exfoliants can be used 1 to 2 months prior, once or twice per week.
Skincare product recommendations:
Creating a flawless makeup look is simple and easy, when you start with the perfect canvas. Remember, you will wear more makeup than usual to create the perfect look in your photos.
Makeup recommendations:

Perfect Face Retexturizing Gel – This product will keep your foundation from wearing-off and changing color. Concentrate the product on the T-zone (forehead, nose and chin) area to prevent separation.
Rejuvenating Effect Corrector – This product can be used under and over makeup to add luminosity under the eyes, the parenthesis lines around the mouth and hollow of the chin.
Dual-use Compact Powder with Rejuvenation Effect SPF 7 – This is a great touch-up powder or you can use wet for more coverage like a foundation.
Facilité XP Liquid Eyeliner – Draw a thick line at the base of the lashes to create drama and visually increase the impact of your lashes.
Eyelash Primer – Apply 2 - 3 coats of primer to the lashes before applying mascara
Amplifiant Mascara – Apply after the eyelash primer – apply mascara in a zig-zag motion, beginning at the base of the lashes to the tips. Repeat 3 – 4 times. The brush is very cool – i.e. cylindrical, not stick like.

Mascara tip: Curl lashes with a cold lash curler (place in freezer for 10 minutes), this will create an instant curl to the lashes. Then, use a soft bristle toothbrush to brush through applied mascara to create a false eyelash effect

Coffret Couleur Palette – This all-in-one compact allows you create the ideal bride/princess look. It contains 4 eye shadows, 3 lipsticks, 1 gloss and 1 blush.
Chromatique Compact – This versatile compact allows you to create 32 different eye shadow looks or use as a blush, all from one compact. Ideal for the girl on-the-go.
Eye Shadow Duo Light-Dark – Highlight your eyes with the light shade and give them depth with the dark shade.

Eye shadow tip: Take the highlighter/lightest color shadow and apply to the inner corner of the eye. This will illuminate and brighten this area.

Rouge Radiant Lipstick – This soft and easy to apply lipstick provides a glossy finish.
Rouge Irrésistible Lipstick – This super hydrating and protecting lipstick with SPF 17, offers vivid colors for kissable lips.

Lipstick tip: Follow the natural lip line and fill in with lip pencil, this will help to set the lip color onto the mouth area. Next fill in and then apply lipstick. For touch-ups later, load a retractable lip brush with your lip color.

Vernis Tendance Nail Polish – Wearing nail polish can complete/ coordinate your total look. Picking the right color for that special day or event is easy. I recommend Rose Cristallin or Rose Crème.

Having a signature fragrance is another way to make your special day or event a memorable experience.
Fragrance recommendations:

Illimitée – A floral-woody fragrance with hints of citrus, floral and woody notes, with the key ingredient being German iris.
1200°C (available April) – An intense woody and spicy fragrance for men – something to give to your fiancé on the big day.

Fragrance tips:

Fragrance should be applied to the body not to clothes.
Apply fragrance to pulse points: clavicle, wrists, inside of elbows, behind the knees and at the ankles - remember, fragrance travels up.
Dry skin does not hold fragrance as long as moist skin.
The scent that your best friend is wearing will not necessarily smell the same on you.
As you get older, the scent that you have been wearing, can and probably will change on you.
Above all, fragrance is to be used and enjoyed, to add beauty to your life, not saved just for special occasions.
Bridal Giveaway from L'Bel Paris!
Every bride wants to look radiant on her wedding day. L'Bel Paris has the perfect facial care routine to help everyone in the bridal party look dewy fresh and exquisite. Enter now for your chance to win this Bridal Beauty Gift Pack from L'Bel Paris.
Collagenesse Facial Lotion
Pore Specialiste Lotion
Pore Specialiste Mask
Couleur Luxe Amplificant Mascara
Click Here to enter for your chance to win. Enter "Bridal Beauty" in the subject line and provide your contact information.
Happy spring darling girls!
xoxo,
She She Me
P.S. Be sure to check out the Home Page for updates from She She Me. Also, check out our all new Hot Products in the She She Mall. We are also adding New Stores each week so check back often for updates and fantastic savings! Also, don't miss the great girly merchandise in our Chic Shop.
---
Before and Again
There is nothing quite like a great tee shirt. Especially when that tee is a gorgeous vintage-style burnout tee from Before and Again Clothing Company. The fabulous folks at Before and Again recently sent me one of their short-sleeve v-neck tees to try and honestly, it was love at first sight! The colors are rich and vibrant, the designs original and each tee is absolutely unique — no two shirts are alike! The shirts come in v-neck and crewneck styles in both long and short sleeves. There is also a scoop-neck 3/4 sleeve style and tee shirt dresses so the possibilities are endless!
I especially like the fact that Before and Again Clothing Company takes the greatest care to utilize environmentally friendly recycling processes wherever possible. The printing process involves no disposable dye chemicals which means no waste is going down the drain. And each design is printed in their facility in St. Louis, Missouri.
Fun, Fashion, and Feel come together at Before + Again.
And especially for She She girls, Before and Again is offering free domestic shipping on all orders, valid 5/23/2011 - 5/30/2011.
Enter code SHESHEME
---
L'athene
What Makes L'ATHENE Different?
Registered Nurses Nan Brown & Lil Bogdan have been ahead of the curve for almost ten years. L'ATHENE, anti-aging and sensitive skin care created by Registered Nurses Nan Brown & Lil Bogdan, is pure nutrient therapy for maximum health and radiant beauty. L'ATHENE products all contain 100% pure pharmaceutical-grade natural ingredients, helping the skin help itself – naturally.
L'ATHENE was created to produce quick, noticeable results with concentrated formulas that last two times longer than other skin care. L'ATHENE products are more than 99% pure, with less than 1% chemicals used only to maintain shelf life. According to Lil, "we created L'ATHENE to be natural and chemical-free because cosmeceutical ingredients in their purest form are the most potent, therefore creating the best results." Every L'ATHENE product contains a powerful blend of vitamins, minerals, proteins and fatty acids in their purest most bioactive form, essential for skin health.
| | | |
| --- | --- | --- |
| PRIMESSE Cleanser: The three-in-one cleanser. Cleanses, tones and removes eye make-up and deep down impurities. This plant-based cleanser contains French Lavender Oil to calm and tone skin. Antioxidants Echinacea and Rose Hips restore a healthy equilibrium. For all skin types. | | NUTRIAGE Total Eye Crème: To awaken the eyes. A four-in-one ultra-rich crème powerfully targets lines, dark circles, puffiness and lack of hydration. Geranium Oil and Chamomile to ease puffiness and dark circles. Vitamins A and E to help minimize lines. Jojoba Oil to hydrate and firm the skin. For all skin types. |
| | | |
---
Too Faced Romantic Eye Collection
This collection of pigment-rich eyeshadow shades provide a perfect palette of choices with a feminine and romantic twist. Textures range from soft pearl to rich matte, and the included easy-to-follow how-to cards make achieving three romantic eye looks achievable in mere minutes.
The Romantic Eye Collection contains 3 x 0.06 oz Eye Shadows in Soul Mates (pale peach shimmer), Kiss The Bride (matte pale pink), and Bouquet Toss (matte pale yellow ivory)
- 6 x 0.03 oz Eye Shadows in I Do (matte taupe), Un-Veil (matte soft black), Cut The Cake (lavender mauve shimmer), First Dance (matte deep purple), Honeymoon (burnished gold shimmer), and Ever After (bronzeshimmer)
---
Bosley Professional Strength Volumizing & Thickening Styling Hairspray
Looking for the perfect way to give staying power to that exquisite bridal up-do? Bosley Professional Strength Volumizing & Thickening Styling Hairspray will oomph, volumize and hold throughout your big day, from start to finish!!
---
Kinerase Ultimate Volume Lip Conditioner SPF 20
Get plump, kissable lips with Kinerase Ultimate Volume Lip Conditioner, a sheer lip balm that plumps and conditions lips; wear it under or over your lip color for added volume! Kinerase Ultimate Volume Lip Conditioner contains Volulip, an ingredient that increases hyaluronic acid levels and stimulating the production of three types of collagen, this treatment visibly plumps and repairs signs of aging for noticeably smooth, full and shiny lips. It also provides essential protection from damaging UV rays.
---
Everything but the dress!
Pictured above:
Jewelry by Spring Street: $20 – $48 at SpringStreetDesign.com
Shoes by Born: $140 at BornShoes.com
Bridal Basque and Thong by Panache: $78 and $26 at Town Shop
Sleep Mask, Garter, Robe, and "Something Blue" Boyshorts by Mary Green: $27 – $121 at MaryGreen.com
Jacadi
For the littlest bridal attendants (and guests), Jacadi introduces the new "Exceptional Moments" range– a collection of dresses and accessories for toddlers and girls. Styles range from frilly dresses worthy of a Royal affair to beach-friendly frocks, with darling shoes, hats, cardigans and more to match.
Row 1:
Polka-dot detail pique dress ($99)
Round toe Mary Jane shoes ($84)
Cotton voile pinafore dress ($94)
Straw hat with grosgrain ribbon ($53)

Row 2:
Embroidered cropped knit cardigan ($86)
Liberty print voile dress ($139)
Ribbon tie ballet flat ($58)
Flower appliqué voile dress ($119)
Row 3:
Bateau neck dress ($127)
Jersey knit bolero sweater ($78)
Sailor collar backless dress ($119)
Ankle strap espadrille ($60)
---
Objects d' Envy
The perfect jewelry for your perfect day. Brides, bridesmaids, flower girls and mothers all love the Objects Crystal Couture.
---
CellCeuticals PhotoDefense SPF55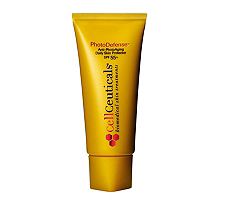 For the bride who is having an outdoor wedding the last thing you need to deal with is a sunburn, right? CellCeutical PhotoDefense with SPF 55 is the ideal sun protection for the bride who is going to be spending the entire day out of door and needs sun protection without the sunscreen/oily feel.
A hydrating formula that provides broad-spectrum UVA/UVB SPF 55+ protection, which helps prevent premature skin aging. It's clinically and efficacy tested, dermatologist tested, ophthalmologist tested, irritant tested,and paraben-free; it contains no artificial fragrance, artificial colors, or animal ingredients. CellCeuticals does not test its products on animals.
---
La Roche-Posay Effaclar Duo
There is nothing worse than a breakout before your big day. La Roche-Posay Effaclar Duo is a fantastic acne spot treatment, which works as a great "quick fix" to eliminate blemishes while preventing new breakouts. Formulated with 5.5% benzoyl peroxide to dry out blemishes and 0.4% micro-exfoliating LHA smoothes skin texture. Formulated to penetrate your skin, this treatment unclogs pores as it clears blackheads and whiteheads.
---
Bridal Beauty from Hissyfit
Hissyfit Clockpots

These glamorous, portable compacts are compatible for every skin tone and provide total facial makeup needs! The line includes three compacts to keep up your looks at all times of the day, one for face, one for eyes, and one for cheeks. With your foundations, powders, blushes, and eyeshadows all in one place, getting picture perfect on your big day will be a breeze!

Hissyfit Finger Feathers

These brushes are light, luxurious, and artistic and like extensions of your own fingers for precise, flawless application. Included in this wonderful brush line are: a foundation brush, a highlight brush, blending brush, and buffing brush. You're makeup will be guaranteed to be flawless on your walk down the aisle!
---
Look Sleek and Slim on Your Big Day!
L'eggs Profiles are a quick fix to shape up for Summer without putting all the hours in at the gym. Their body smoothers and minimizers come in an array of styles that are each great for different body woes we're looking to minimize. PLUS all styles retail under $10- now THAT's a celeb stylist secret we can easily implement and enjoy!
L'eggs Profiles come in nude as well! Perfect for slimming and shaping on your wedding day.

Celeb fans of L'eggs Profiles include: Hayden Panettiere, Lo Bosworth, Olivia Munn, Alyssa Milano, Victoria Justice, Shay Mitchell, Sara Bareilles.
L'eggs Profiles High Waist Mid-Thigh
---
Koh Gen Do Brings Beauty to Bridal Fashion Week
Celebrity makeup artist, Daniel Martin led the brilliant makeup team backstage at the Cristos, Kenneth Poole and Amsale Bridal Shows. Amsale's inspiration draws from understated drama paired with daring, modern style. To complement the designs, Daniel prepped the skin with Koh Gen Do's Oriental Plants Essence giving it a fresh, dewy complexion. When sculpting the face, Daniel used Koh Gen Do Fresh Face Cheek Color and Maifanshi Face Powder, enhancing the natural beauty and line of the cheek bone. Amsale also adores a bold, bright lip and by using Koh Gen Do's Sheer Berry Lip Gloss and Pink Red Lipstick, Daniel was able to create a powerful lip without overwhelming the face.
---
Beautiful Bridal Hairstyles With Goody
Goody Simple Styles Spin Pin and the Modern Updo Pin can help brides achieve a chic updo in seconds without the use of endless bobby pins!
| | | |
| --- | --- | --- |
| Goody Spin Pin | | Goody Modern Updo Pin |
| | | |
| | | |
---
Solano - Perfect Hair Tools for Your Perfect Bridal Hairstyle
---
La Roche-Posay's Toleriane Dermo-Cleanser
In order for a bride to have a fresh face and a clean palette before her wedding, she should try La Roche-Posay's Toleriane Dermo-Cleanser. Perfect for sensitive skin, it washes away daily impurities and soothes the skin, all while providing moisture and hydration.
---
Jurlique's Moisturizing Hand Sanitizer
Your wedding day is an exciting time and you'll most likely be shaking a lot of hands throughout the day. Jurlique's New Moisturizing Hand Sanitizer is ideal for everyone in the bridal party. It effectively kills 99% of germs without stripping hands of essential moisture.
---
Seventh Annual Toilet Paper Wedding Dress Contest Rolls Out
Can you use toilet paper to make a beautiful wedding dress? If you can, you just might win $1000!
Everyone likes to save money here and there. And for some, saving money on weddings is more than a hobby, and a little less than an obsession. Roxie Radford, Laura Gawne and Susan Bain operate the popular website www.Cheap-Chic-Weddings.com.
This year, they will host their seventh annual "Toilet Paper Wedding Dress Contest" based on the classic wedding shower game where contestants create a gown made of toilet paper. The contest will run from May 5, 2011 to June 17, 2011. Winners will be announced on July 7, 2011. The Grand Prize winner will receive $1000, the second place winner will receive $500 and the third place winner will receive $250. Click here for information on how to enter.
View top and winning entries:
http://www.Cheap-Chic-Weddings.com/wedding-contest-2010.html
Last year's Grand Prize winner Galit Zeierman found inspiration in nature to come up with the winning design.
---
World's Most Fantastic Craft Blog:
The Sassy Pepper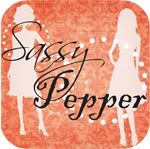 You have got to check out The Sassy Pepper Blog! Created by the amazing team of Pepper and Sassy, two very stylish young mommies with amazing abilities in regard to all things DIY, the Sassy Pepper Blog is filled with wonderful ideas for creating, decorating and repurposing to make your life easier, your little darlings more adorable and your home more stylish. From making sweet sundresses out of men's shirts to creating an orchid terrarium or making personalized thank you notes, your sure to be as amazed and thrilled by the ideas in this blog as me! Check it out today — you'll thank me tomorrow!
Check out this adorable room redecoration!!
---
Don't miss the Ask She She Blog ! This is where She She Girls go to find the latest styles and the hottest trends; where your fashion, beauty and lifestyle questions are answered, and the thoughts, ideas and comments of all She She Girls are encouraged and welcomed!
---
---