If you are having trouble viewing this email please visit http://www.shesheme.com/lifestyle.htm Please remember to add shesheme@shesheme.com to your Address Book to ensure that you continue to receive emails to your inbox.
What to Wear on a Summer Date
plus Mother's Day Gift Guide
As many of you would be very surprised to learn, I have been on a bit of a fitness/health kick lately. Normally, I would consider power shopping in skyscrapers while schlepping bags and boxes through the mall as sufficient exercise. (Done regularly and for a sufficient length of time it has always proven quite adequate ) However, with just 4 weeks till the official start of swimsuit season it is time to be a tad more proactive in my quest to tighten and tone, de-sausage and de-jiggle.
For the past few weeks I have been wearing my new Reebok EasyTone sneakers whenever I take Zak (my adorable little Westie) for his evening walkies, or whenever I am out and about running errands, and wonder of wonders it is beginning to pay off in the leg toning department. They really do make my leg muscles work harder — and I just adore it when I can kill kill two birds with one stone. Anyhoo, I am quite enjoying my stylish little sneakers and the positive effects they are having on my derrière. I mean, there is just no reason why a girl has to look like a jock just because she is outside getting a little exercise, right? Especially when there are so many choices for fabulous workout wear these days. Chic tees and camis, comfy yoga pants, stylish hoodies and even active wear with pockets for your iPod! And who's to say that you don't workout just a little bit longer when you know you look cute, no?
In anticipation of wearing tiny strips of Lycra in public, I've also taken a more clinical look at my rear-view (yikes) and the recent appearance of dimples-where-a-girl-doesn't-want-dimples. Yes, I'm talking about that nasty cellulite. Yuck. Well, lucky for me I have a good friend who introduced me to Vichy CelluDestock, which is clinically proven to help reduce cellulite and smooth the appearance of hips, thighs and the derriere. I've been told that I'll see a noticeable difference in about 4 weeks! B
ring on the flirty skirts!
Anyhoo, I really think my healthier lifestyle is beginning to pay off! I feel better, have more energy and my favorite jeans no longer look sprayed on (unfortunate side effect of too many chocolate bunnies). In fact, these healthy changes have also led to a (bonus!) more active social life — I met the cutest guy at the dog park last Sunday and we have a date for this weekend! Which, of course, means that I need to find the perfect ensemble to wear on a date. Now, every girl knows that this depends entirely upon the venue of said date. Is it a casual date, like going to a movie and out for dessert? Is it a more formal date, perhaps dinner at a nice restaurant? Or is it an al fresco kind of date, like a picnic at the park followed by a stroll along the pier? Well, darlings, let's cover all the basis!
The Casual Date
The Al Fresco Date
If you are feeling a bit more Audrey Hepburn in Roman Holiday, you can go with a

full-skirted sundress

(ease in sitting on picnic blankets), a soft cashmere sweater to drape over your shoulders and a pair of outdoor-friendly

chic sandals

. I adore the

Bandha T Strap

sandals from Patagonia - they are my sandal of choice for summer. Perfect for dress or casual wear and absolutely gorgeous! Accessorize with a

fun little tote

and a stack of

bangles

on your wrist.
The Informal Dinner Date (charming bistro/local cafe/casual restaurant)
I always like to wear a dress when I go out to dinner — there is just something about silky fabric swirling around my legs that makes me feel irresistible. Anyhoo, go with something flirty and floaty, like a chic

silk dress

. A cropped summer-weight

cashmere sweater

is a good call for those sometimes-chilly summer evenings. Strappy sandals and a

fun little bag

complete the look.
The Formal Dinner Date (Exclusive restaurant or dinner party)
Time to break out your most gorgeous

cocktail dress

. It's OK to show a little skin here — think

sleeveless

, halter, tank, or

one-shoulder

styles, but keep the length at mid-knee or just above the knee (you want to look sexy not skanky!) A great

skyscraper

is what the occasion calls for, as well as a stylish evening bag. A silky wrap to ward off the evening chill and a bit of

bling at the wrists

and you are on your way. And don't forget fragrance! My choice for this summer is

The Beat

from Burberry — a gorgeous light floral fragrance perfect for a warm summer evening.
xoxo,
She She Me
P.S. Be sure to check out the Home Page for updates from She She Me. Also, check out our all new Hot Products in the She She Mall. We are also adding New Stores each week so check back often for updates and fantastic savings! Also, don't miss the great girly merchandise in our Chic Shop.
---
Kohl's Mother's Day Gift Guide
Show Mom how much she means this Mother's Day with something that you know she'll love. Kohl's has a fabulous selection of gifts that are perfect for your mom. We have a great selection of swimsuits and active wear for the sporty mom, as well as sassy sundresses and spectacular shoes for the fashionista mom. For the gourmet mom, we have a wide selection of kitchen gadgets, cookware, dishes and serveware from the hottest Food Network stars like Bobby Flay and Rachel Ray. Exquisite jewelry, elegant handbags and fabulous fragrances are perfect for just about any mom. Shop now and get $10 Extra Cash at Kohl's, now thru May 5th.
---
Monet Jewelry
Mother's Day - Save 25% Off Entire Order
at monet.com
---
Let Amazon.com help you find the perfect gift for Mom!
Philosophy I Think You Are Wonderful Shampoo/Shower Gel/

Bubble Bath Set
---
Koh Gen Do Cosmetics
Show mom how much you care with a gift that lets her
pamper herself this Mother's Day.
---
Charming Habits Jewelry
Tiny details make all the difference with accessories. These unique necklaces are adorned with 'feel good' words and phrases. Delicate sterling silver charm necklaces adorned with empowering words and phrases by Charming Habits Jewelry. Charming Habits Jewelry were created to inspire confidence and include "enjoy the journey", "faith", "emerge", "live your dreams" and "grace".
---
Kinerase
Tired of listening to your mom complain about sagging skin, drooping eyes, and a less than there jaw line? Well, give her the gift she's been begging for – a face lift sans invasive surgery or injectables!
This Mother's Day, gift your mother with youthful looking skin without having to spend a fortune courtesy of Kinerase Extreme Lift Face ($150 at Ulta) and Extreme Lift Eye ($95 at Ulta). The powerful face formulation works to visibly smooth and fill trouble spots like forehead furrows, frown lines and a sagging jaw line by utilizing the most advanced active ingredients to instantly reduce the depth of wrinkles. It also boosts collagen for an immediate visible tightening and smoothing effect.
| | | |
| --- | --- | --- |
| Kinerase Extreme Lift Face | | Kinerase Extreme Lift Eye |
| | | |
Are mom's droopy, saggy eyes the focal point of her complaints? Once she starts to use the powerful, yet gentle formulation around the eyes to target crow's feet and under the brow bone for a lifting effect she'll never consider going under the knife again. This breakthrough formula is also safe to use under the brow bone for immediate lifting and tightening effects. These topical treatments, far less invasive than physician-injected alternatives, provide lasting results without leaving your mother's face expressionless
---
You don't have to spend a fortune to show your mother how much you care. This Mother's Day, shower her with presents that she can use to pamper herself everyday.
| | |
| --- | --- |
| | Vichy NEOVADIOL Gf Night ($51.00) is a luxurious night cream that smoothes out lines and fights wrinkles while she sleeps. |
| | Treat her to soft, touchable skin with Avalon Organics Lavender Hand & Body Lotion ($11.45). The lavender essential oil in this lotion has a calming and soothing aroma for a truly relaxing experience. |
| | A tropical getaway is hers anytime with Alba Botanica Hawaiian Sea Salt Body Scrub ($10.95). She can rejuvenate and revive her skin with this spa-quality sea salt scrub infused with tropical oils and emollients. |
| | The fashion savvy moms will love this chic Trina Vivien Berry Train Case ($44.00). It's perfect for travel or at-home organization |
---
Perfect for Mother's Day: flowers that never wilt.
Spring Street floral cuff

Spring Street floral necklace

Spring Street floral clutch

All available at springstreetdesign.com
A different kind of arrangement:
---
The Perfect Gift for Your Mom!
For the Handbag Collector: Galian's affordable handbags makes shopping for Mom a breeze! Galian's unique patterned and textured hobos, satchels, and totes will have the women in your lives thanking you for knowing exactly what was on their minds! Available at galianonline.com
For the Active Mother: Give the women in your life a reason to head back to the gym! BodyRock Sport combines fitness and fashion in a practical way and enables women to feel confident, at ease, and stylish when they're working out. Retailing for $12.00 - $84.00, all of BodyRock Sport's garments feature Swarovski crystals or pyramid studs and is available at retailers nationwide and online at www.bodyrocksport.com.
For the Art Lover: EDGE Wallcoverings (Exceptional Design Goes Everywhere), known for their fusion of art, design, style and beauty, has expanded their designs to accessories, with newly produced summer scarves just in time the warmer weather. The long, lightweight fabric and wearable art enables the scarves to be the perfect accessory for spring's chilly nights, keeping you stylish and cozy. Measuring 75 inches by 22 inches, EDGE's scarves retail for $85.00 and can be purchased at www.edgescarves.com
---
Give Mom the Gift of Luxury
MelroseJewelers.com has become the nation's 'go to' online retailer for gorgeous timepieces and select diamond jewelry. The CEO, Krishan Agarwal, hand picks all of the items featured on the site and sources them from all over the world. Master watchmakers with over 10+ years of experience are on staff to meticulously restore all of the timepieces and appraise each piece. Since the watches are technically pre-owned, Krishan is able to sell them at incredibly affordable prices, generally saving the consumer over $1,000+. In addition to Cartier for both men and women, MelroseJewelers.com also offers covetable brands such as Rolex, Patek Philippe, Breitling, Audemars Piguet, Ulysse Nardin, and Omega.
| | | |
| --- | --- | --- |
| Ladies 18K Yellow Gold Cartier Tank Francaise | Ladies 18K White Gold Cartier Tank Americaine | Ladies 18K Yellow Gold Cartier Roadster |
| | | |
---
World's Most Fantastic Craft Blog:
The Sassy Pepper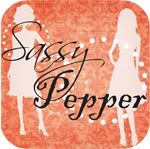 You have got to check out The Sassy Pepper Blog! Created by the amazing team of Pepper and Sassy, two very stylish young mommies with amazing abilities in regard to all things DIY, the Sassy Pepper Blog is filled with wonderful ideas for creating, decorating and repurposing to make your life easier, your little darlings more adorable and your home more stylish. From making sweet sundresses out of men's shirts to creating an orchid terrarium or making personalized thank you notes, your sure to be as amazed and thrilled by the ideas in this blog as me! Check it out today — you'll thank me tomorrow!
Check out this adorable room redecoration!!
---
Don't miss the Ask She She Blog ! This is where She She Girls go to find the latest styles and the hottest trends; where your fashion, beauty and lifestyle questions are answered, and the thoughts, ideas and comments of all She She Girls are encouraged and welcomed!
---
---