If you are having trouble viewing this email please visit http://www.shesheme.com/lifestyle.htm Please remember to add shesheme@shesheme.com to your Address Book to ensure that you continue to receive emails to your inbox.
Fashion's Best Finds
I don't know about you, but I think autumn is the most spectacular time of year. With the glorious briskness in the air and all the leaves changing color it just puts a girl in the mood for…fashion! What else? Honestly, one of the most important things about the changing season is the changing fashions, no? Especially with all the marvelousness that is happening in NYC this very week! Ahh, Fashion Week, if only I could be there…

But the tradeoff is that I am sitting on a lovely lanai in Maui, typing away as I enjoy the fresh morning breeze by the pool and sip a lovely iced guava/orange/mango/pineapple concoction. I know, it's a tough job, but someone's got to do it, right? It was a tough call for me, being the obsessive fashionista that I am and having attended Fashion Week for eons, but duty called in the form of my über-chic mentor boss needing me to fill in for her at a global conference that just happened to be taking place on the lovely island of Maui. What to do, what to do…hello! Of course I said I'd take her place and allow her to attend Fashion Week! She is my boss after all, and besides, not only do I get a free trip, all expenses paid, but I get to keep the exquisite gift bag that was meant for her! Ahhh, how did I ever luck into this job?

Anyhoo, I've been sitting here in my shady cabana participating in my all time favorite sport of people/fashion watching, and it has been très interesting let me tell you. While there has been the occasional "tourist" decked out in too tight bermuda shorts and requisite "I Got Lei'd" tee shirt, along with a nylon fanny pack worn as a belt and gigantic camera slung around the neck, I have been very pleasantly surprised by the number of women who have taken a more fashionable approach to their vacation attire. These festive fashionisti have been attired in cool, airy sundresses worn over stylish swimsuits, with their feet slipped into comfy, practical and chic sandals and transporting their daily travel necessities in colorful tote bags, with nary a hideous tee shirt in sight. Yes, the cream of fashion definitely still rises to the top.
While fashion/people watching, I have made a few determinations, these being that there many spectacular inventions over the years that have contributed greatly to the fashion industry, making it much easier for every woman (and man) on earth to look their best. I started out thinking that I would choose the Top Ten, but it rapidly rose to somewhere around 157. Seriously, exactly how is a girl to decide which is a more important fashion invention — the zipper or the underwire bra? Anyhoo, I have reluctantly narrowed it down to the Top Five.
And now, here's a little something from our friends at Kohl's, who have kindly sent a $100 gift card to give away to one lucky She She Me fan. Read on to find out how to enter for your chance to win:
September 23 marks the first day of autumn across the nation and cooler temperatures are just around the corner. Prepare for the season with key fall essentials and wardrobe updates from Kohl's, including fashionable yet functional coats, denim, boot, sunglasses and home items all at incredible values.
Check out some of fall's favorites:
Coats with Character: Get ready for fall with Kohl's affordable assortment of coats, including must-have plaid and military-inspired styles.
Dependable Denim: A fall wardrobe staple, Kohl's offers denim in a variety of washes and on-trend styles including skinny, boyfriend and straight-leg.

Basic & Bold Boots: Bright hues, feminine details and embellishments put a little pep in consumers' step as they kick off the fall season in Kohl's selection of boots in ankle, calf, knee-high, flat or high-heeled styles.
Sun-shielding Sunglasses: Sunglasses are a year-round accessory. Stay stylish on sunny fall days with new LC Lauren Conrad sunglasses.

A Cozy Fall Home: Kohl's offers everything consumers need to create a cozy and inviting home during cooler seasons. Find all of these necessities for keeping warm on fall's chilliest days including everything from fleece blankets to soup bowls.

Kohl's also offers shoppers a variety of ways to get incredible values on the brands they love. There are no brand exclusions when using offers like Kohl's Cash ® coupons or Kohl's charge card discounts. Additionally, these offers can be used in conjunction with sales events to maximize savings.
And since all the girls at She She Me love Kohl's, and the fabulous folks at Kohl's love all things She She Me, they have sent us a $100 gift card for one lucky She She Me reader! Enter here — subject line KOHL'S FOR FALL for your chance to win a $100 Kohl's Gift Card.
Well darlings, this should get you off to a running start with your fall fashion finds!
She She Me
P.S. Be sure to check out the Home Page for updates from She She Me. Also, check out our all new Hot Products in the She She Mall. We are also adding New Stores each week so check back often for updates and fantastic savings! Also, don't miss the great girly merchandise in our Chic Shop.
---
She She Me's Favorite Things
---
The Fashion That Time Forgot
With the advent of brisker weather, fashionistas everywhere are readying their fall wardrobes. But many will overlook a key accessory that, literally it seems, time forgot.
With the advent of technology, watches have taken a back seat to mobile devices. The thought, "I can get the time on my phone, blackberry, etc." However, the beauty of timepieces is that they are not only a time telling tool, but rather a piece of jewelry that can polish and complete a look.
For Fall 2010, Skagen Denmark offers timepieces for men and women that are as timely as they are timeless.
The core philosophy of 'less is more' – the very essence of Danish design - is making a timely worldwide impression. Skagen Designs, the pioneer of men's and women's timepieces, introduces its Fall 2010 Men's and Women's Collection featuring simple elements fused with high quality craftsmanship and a modern sensibility. Each style is a work of art inspired by a unique range of naturally exquisite materials and the native surroundings of Charlotte and Henrik Jorst, husband and wife team and co-founders of the company.
---
Nuova Vita
Nuova Vita, which means "new life" in Italian, is the boutique fashion house behind the collection of effortlessly chic dresses, exquisite bridesmaid dresses, separates and swimwear made from lush, wearable fabrics that can be easily converted to create multiple styles. Created by fashion designer, Francesca Maestrales, Nuova Vita breathes fashionable "new life" into your wardrobe and your world.
The new Nuova Vita Swimwear Collection takes personalization to a whole new level with just one bathing suit to fit your every mood. And, while some fear that swimwear isn't their strong "suit," the new collection allows you to tie your bathing suit to create your very best look for poolside perfection.
Nuova Vita allows women to reinvent their own personal style over and over for different events without purchasing (or packing) multiple pieces. A travel must-have, you can go from daytime casual beach chic to evening glam effortlessly and in style without over packing.
---
Abbey Dawn by Avril Lavigne
Just in time for fall, Kohl's exclusive Abbey Dawn by Avril Lavigne collection introduces the HoodieBuddieTM with new HB3 TechnologyTM.

This technology embeds machine-washable audio, communication and entertainment capabilities into fashionable and functional garments. With styles ranging from simple prints to bold patterns, the Abbey Dawn HoodieBuddie TM has ear-buds built in to the draw strings of every hoodie, allowing users to look stylish and take music with them wherever they go. From grade school to grad students this item is perfect for walking to class, weekends and travel.
Check out the Abbey Dawn collection exclusively at Kohl's.
---
Dandelion Earth-Friendly Goods
Still looking for the perfect School Bag for your teen or tween? Check out Dandelion Earth-Friendly Goods' Organic Tote Bags with trendy patterns and eco-expressions, not to mention tons of pockets and pouches for school essentials!
With Dandelion Earth-Friendly Goods' new collection of organic cotton canvas tote bags, going green has never looked more stylish! With 6 designs to choose from, the new organic cotton canvas bag is versatile, fashionable and will become that one bag that will always accommodate ones style. The tote bags are made entirely of organic cotton and use no pesticides or chemicals in the growing cycle. Each bag has four outside pockets- one big snap pocket to store valuables, two elastic holders for cups or water bottles, and one catch-all pocket. The tote bag includes a roomy interior with several snap pockets as well as a key clip for easy access. Not only do they make a wonderful book bag, they are also a great over the shoulder bag for a day out shopping, a day at the beach, or a sports bag for extracurricular activities - the possibilities are truly endless!
Use coupon code BTS until the end of September to save 25% on any Tote Bag ordered from the website.
---
Koh Gen Do available at Barney's!
At Koh Gen Do, their philosophy is that the way to beauty is more than just refining your superficial appearance. Your renewed sense of inner beauty will give you confidence when you look in the mirror, strengthening your spirit. At Koh Gen Do they create products to inspire your journey as the leading actress in your own life, glowing with radiant beauty.
Koh Gen Do uses plant extracts and other ingredients from nature whose safety has been proven throughout history to create cosmetics products. Out of respect to the skin, no artificial fragrances, petroleum based mineral oil or synthetic pigments are used, and no animals are used in testing or production,
After only being available online, Koh Gen Do is now offered to consumers at Barney's. Wearing make up should not be harmful, with paraben free products and only the best minerals, Koh Gen Do offers upscale products to keep your skin healthy and glowing!
My favorite Koh Gen Do products are:
| | | | |
| --- | --- | --- | --- |
| Aqua Foundation: This rich and luscious sheer foundation moisturizes the skin while smoothes and covers imperfections. | Moisture Concealer: Ideal for dark circles and discolorations, with a creamy, easy-to-apply texture. Never cakey. | Maifanshi Lipstick: I love the way this light and sheer lipstick makes my lips moist and hydrated while protecting them. | Brightening Moisture Mask: removes pore clogging impurities while also deep cleaning and exfoliating skin. |
| | | | |
---
Cupcakes for a Cause Week
Try a sweet new "do" with göt2b's collagen-infused fat-tastic stylers and "do" good by participating in Cupcakes for a Cause Week.
From Septem
ber 20 – 26, bakeries and grocery stores ar
ound the country will be selling specially marked cupcakes and donating a portion of the sales to CancerCare for Kids.
AND, for those who are watching their waistline, log onto Cupcakes For a Cause to send your own FREE e-Cupcake, at www.cupcakesforacause.org. For every e-Cupcake sent, göt2b will donate $1.00 to the cause, which provides free support services to children affected by cancer and their families.
Plus, if got2b reaches 10,000 "likes" by September 30, got2b will donate an additional $1000!
---
World's Most Fantastic Craft Blog:
The Sassy Pepper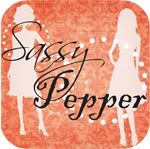 You have got to check out The Sassy Pepper Blog! Created by the amazing team of Pepper and Sassy, two very stylish young mommies with amazing abilities in regard to all things DIY, the Sassy Pepper Blog is filled with wonderful ideas for creating, decorating and repurposing to make your life easier, your little darlings more adorable and your home more stylish. From making sweet sundresses out of men's shirts to creating an orchid terrarium or making personalized thank you notes, your sure to be as amazed and thrilled by the ideas in this blog as me! Check it out today — you'll thank me tomorrow!
Check out the tutorial on how to make a gorgeous satin bow!
---
Check Out the Ask She She Blog
The Ask She She Blog, where She She Girls go to find the latest styles and the hottest trends; where your fashion, beauty and lifestyle questions are answered, and the thoughts, ideas and comments of all She She Girls are encouraged and welcomed!
---
---