If you are having trouble viewing this email please visit http://www.shesheme.com/prego1.htm Please remember to add shesheme@shesheme.com to your Address Book to ensure that you receive emails to your inbox.
Streamline Your Style
for Summer
plus Father's Day Gift Guide
and BIORE giveaway
The advent of summer is exciting for a mom of young children. It means that there are so many more options for entertaining the wee ones, since you can actually go outdoors without bundling up like a Sherpa, or go hiking, swimming, riding trikes, flying kites, playing ball…But the one evil that casts a pall over the glorious weather is that soon school will be out! Hours of togetherness can get really old, really fast, especially when you're trying to get your usual litany of checklist items completed and there's always someone at your ankle saying, either, "I'm bored," "I'm hungry" or "Can I help?"
My solution: streamline your life! Look to the effortlessness of the season for cues as to how your world can be simpler in just a few steps. You don't want to miss the whole summer while you're fussing over your usual process-heavy tasks, do you? Cut out a few steps and get outside!
Storage: Take the time to rotate everyone's closets and dresser drawers. You'll have a much easier time getting the little ones (and yourself) dressed in the morning if you don't have to wade through the turtlenecks and corduroys to find the sporty tees and shorts (not to mention preserving the delicate skin on the backs of your knuckles when stuffing clean laundry and trying to shove the drawers shut!). Sort out the bulky winter items and load them into plastic or canvas storage bins with lids and hide them away under the beds or on the high shelves in the closets until next fall. Don't forget to label the bins clearly to save yourself time in October! Take the opportunity to separate those items your kids have outgrown, and store them separately until the next child will grow into them, or give them away. Better yet, use those items to help earn money for your school! Check out Schoola.com. Parents from schools all over the country are collecting used kids clothing. Those items will be for sale on the School site starting mid-July — giving consumers the chance to get great deals on jeans, shorts, shirts, dresses and more (think 90% off retail.) What's more, 40% of the purchase goes right back to the
school!
For your own clothes, take your delicate silks and rich cashmeres to the dry cleaner before packing them carefully away; any food, body oil or perspiration left in your sweaters or fine blouses will not only discolor but attract moths and other nasties. Stuff some lavender or cedar sachets in the bins to keep clothes smelling diving and drive away intruders. (Can you believe anyone ever used mothballs?)
Kitchen: Who on earth wants to stand over a hot stove in a hot kitchen in a heat wave to cook every night? Aside from endless rounds of takeout (because, let's face it, restaurant dining with small children is no fun), what's a busy mom to do? Okay, yes, teach her husband to cook, but how about grilling? Nearly anything can be cooked on a grill, as easily as roasting it in the over, but without turning the kitchen into a sweat lodge and also with alot less cleanup. Soak ears of corn in cold water for thirty minutes, then place them, still in their husks, on the grill next to your burgers until the kernels are soft, about ten minutes. Throw pizza dough on a hot grill until it's stiff enough to pick up, then flip it over, top however you like, and put back on the grill until the cheese bubbles. Let the kids each decorate their own. Impress your neighbors at your next barbecue by grilling a whole filet of salmon, then serve with mango salsa and a frosty beverage. The key is getting maximum results with minimum effort, while keeping your cool. (Don't want to perspire in your gorgeous new summer threads!
And Speaking of Threads: Thank goodness for the designers who seem to have come to their senses this summer! Focusing on hot colors and easy silhouettes, it's a breeze to get dressed quickly and easily and still look fantastic. I'm loving all the sundresses out there; cool, polished, comfortable (and yes, it is possible to play on the floor with a toddler while wearing a dress, esp. one of the floaty, full ones) and quick! Choose a wide strap or a short sleeve if you're still carrying extra fullness in the bosom, and steer away from shift-style dresses. Look for cuts with either empire or waist detail or seaming to define your figure, and a shirred or pleated skirt to balance your lower half. Women with a smaller bustline can choose shift dresses and spaghetti-strapped sundresses, and look for ruffles, shirring or detail in the bust to emphasize it. Try a button-front shirtdress with a pair of embellished sandals — time yourself one day to see whether it takes longer than getting dressed in your grungy old tee and shorts. And be sure to snap up one of this season's hotter-than-hot maxi dresses! The best part about these dresses is that you can wear most of them with stylish wedges, fabulous flats or trendy flipflops for daytime, but if you put on heels (high or low) and some great jewelry accents they work beautifully for evening as well. Just in case you ever find a babysitter.
Keep your day trips simple, too. One great tote can schlep all your stuff to the zoo, beach, park or picnic. Get sun hats and shades for the kids, and don't forget a stylish chapeau for yourself as well. A couple of books, some tunes for the road, decent snacks and a can of any-direction spray sunscreen are absolute musts (have you ever tried to grease a moving eighteen-month-old with the lotion kind of sunscreen???), as well as a stick for little faces and lips. Treat the kids to cool reusable water bottles to cut down on the trash and encourage them to stay hydrated. And have your honey meet you all at the weekly concert in the park! But don't bother with an elaborate picnic; let him bring the takeout!
So start streamlining — I promise you it will make for a much more enjoyable summer for you and the entire family!
xoxo,
Pretty Mama
4-in-1 Detoxifying Cleanser from Biore
— your new multi-tasking hero!
With all we do throughout our day, the word "multitasker" doesn't begin to describe most of our busy lives. So why shouldn't your facial cleanser follow suit? Bioré's 4-in-1 Detoxifying Cleanser cleans, tones, detoxifies, refreshes and truly does it all — just like you.
This unique, oil-free self-foaming cleanser wipes out over 93% of impurities, dirt and oil to leave skin healthier-lo
oking and refreshed. "The easiest way to get on a good skincare regimen is to use effective multi-purpose products, like Bioré Skincare's 4-in-1 Detoxifying Cleanser — cutting down on the products you use can help you stick to good skincare habits," says Bioré consulting dermatologist Dr. Sapna Westley.
Want to give it a try? Enter here for your chance to win the new Bioré's 4-in-1 Detoxifying Cleanser! The more ways you enter the better your chances of winning!
---
---
Latigo's Summer 2013 Vintage-Inspired
Collection Available at Anthropologie.com!
Summer is here and with it comes fabulous footwear to flatter and fit your every warm-weather mood. Check out a few of my new favorites from Latigo, which are currently available at Anthropologie.com. Exquisite leather in so many styles infusing contemporary style with vintage elements. With choices in flats and sandals to booties and stacked heels you will have no problem finding something for every ensemble in your summer closet!
My go-to choice for summer is the Tabitha Braided T-Strap in silver. They are absolutely lovely and will go with everything in my summer wardrobe! They are casual enough to wear with shorts and a tee for an afternoon at the beach yet elegant enough to pair with a sassy sundress for an evening out on the town! I especially love the rustic sheen to the leather. Absolute perfection.
Latigo is available from size 5 to 11 with price points ranging from $60 to $180. Latigo is available for purchase at select Anthropologie.com.
---
Put a Spring in Your Step with
Mama Mio's Lucky Legs
Are you tired from spring shopping (rather, spring cleaning)? Whatever your seasonal activity, too much physical movement is bound to cause stress in your limbs. However, with Mama Mio's Lucky Legs, you'll never have to worry about pushing your limits!

Mama Mio's Lucky Legs is the jackpot of rescue remedies to help relieve your hard-working legs and feet when they are just exhausted, swollen, heavy and in need of intense refreshment. A min-spa treatment that glides on to instantly cool and ease weary limbs from knees to tippy toes. Leaving a super-subtle sparkly-shimmer on your shins and a spring in your step.
---
Summer Clothes Event
What goes around, comes around... Now, those clothes your kids have outgrown can turn into cash for your child's school. Schoola (www.schoola.com), the national platform that is revolutionizing school fundraising, is launching a massive online consignment store this summer.
Parents from schools all over the country are collecting used kids clothing. Those items will be fore sale on the Schools site starting in mid-July - giving consumers the chance to get great deals on jeans, shorts, shirts, dresses and more (think 90% off retail!) What's more, 40% of the purchase goes right back to the school! The program is designed as a win-win-win. Parents can unload those clothing items that no longer fit. Other moms and dads can get great deals on fashion finds. And schools have a chance to raise much needed dollars before the start of the next school year. There's still time for parents and schools to gather clothes and take part.
Check out the School site to see how you and your school can get involved!

---
---
Fabulous Father's Day Gifts from Nautica!
Lighten up your fragrance routine with ascent that embodies nautical adventure, and the exhilaration you get from being out on the water.

Nautica Aqua Rush Gold celebrates the strength and masculinity of the active man with notes that include a fresh burst of Lime, Pitanga and Seaweed Accord. These top notes combine with Pink Peppercorn, Waterlily and Jasmine Flower which dries to a blend of Vetiver, Amber and Sandalwood.


---
NEW Sumo Emperor!! Dad will LOVE it!
Sumo Lounge has just launched a new product — the Emperor — one of the most innovative and cool shapes ever. This vibrant red beanbag is shaped like a big fluffy donut and comfy enough for two!
The Emperor is nice and big, super comfy and perfect for an afternoon of relaxing, watching sports (or Duck Dynasty) and kicking back with a few cold ones.
With special Sumo fill, this bean bag is long lasting and doesn't make that crunchy sound that some beanbag chairs make. It is not over-filled, which makes it possible to snuggle in and get completely comfortable. The Emperor is going to be Dad's new go-to happy place!
When you buy bean bags online from Sumo Lounge, you get your bean bag furniture shipped for free and the 100% satisfaction guarantee.
Check out the Sumo Emporer today, and remember, shipping is always free!
---
Father's Day Grooming Gifts!
Show dad the TLC his skin deserves with a quality cleanser that won't break the bank. The Dr. LeWinn by Kinerase HydraBalance Foaming Cleanser dissolves effortlessly without stripping the skin. Perfect for restoring the skin's natural protective barrier, the extra-gentle formula helps skin hold onto moisture so dad can embrace his softer side and start the day with the freshest face.
If dad's skin is in need of a little love without fragrant additives the Jurlique Calendula Cream is just the thing. This rich moisturizing cream is jam-packed with potent Calendula extract and other precious plan oils to deeply hydrate and comfort dad's skin while protecting it against environmental aggressors.
Help dad pamper his eyes with a fragrance-free and effective eye cream like the Kinerase Advanced Eye Cream. This all new eye cream is formulated with clinical-strength Kinetin that truly packs a punch that even dad would approve of. Fragrance-free with clean lines, this eye cream is just the thing to reduce the appearance of wrinkles to keep dad looking as young as he feels.
Is your dad proud of his amazing mane or lacking there of? Keep him looking great while discreetly volumizing and thickening those locks with the Bosley Professional Strength Volumizing & Thickening Styling Gel.
---
Make A Splash This Father's Day
in Tom & Teddy Swimwear
Like father, like son – little boys want to emulate their dad in every way. Whether they learn to throw a football together, share a hamburger or simply hang out, there's no denying that special bond.


This June 16th the US will be celebrating Father's Day. So if you're thinking of buying a present for the dad in your life, a pair of Tom & Teddy swim shorts may be just what you are looking for to make a splash. Better yet, consider a pair of matching trunks for the little guy and dad in your family.
Vibrant colors, contemporary designs and a universally flattering fit mark the summer 2013 US launch collection from Australian swimwear brand, Tom & Teddy. The line pays particular attention to the quality and detail of its swim shorts. They are made for men and boys that live active lives and want to invest in a quality swim trunk that will withstand days filled with ocean water and flag football.
---
Versace's Newest Fragrance For Men: Eros
"I designed my new fragrance for a man who is both heroic and passionate, like a Greek God. Eros is a scent that depicts and emphasizes sensuality."
- Donatella Versace

Eros opens with a luminous aura of intense, vibrant and glowing freshness captured by a blend of mint leaves, Italian lemon zest and green apple. The core of the scent reveals an addictive sensuality with intriguing notes of tonka beans, ambroxan, geranium and vanilla. Dry notes of cedarwood, vetiver and oak moss leave behind a trace of racy virility, creating a sense of intensity and power. The interplay of these provocative notes translates the primal desire between men and women, conveying triumphant seduction.
---
Dad Will Love Arcona!
Father's Day is just a few days away and ARCONA has a great gift idea to make your selection simple and stress-free. Whether your Dad is the outdoorsy type or the life of the party, ARCONA has you covered with their line of all-natural, luxury skincare for men. Created for men's unique skincare needs, all ARCONA products are designed to be multi-functional and easily incorporated into men's busy, daily lives. Show Dad your gratitude this Father's Day with ARCONA's easy, complete Men's Starter Kit!
ARCONA Men's Starter Kit ($95, arcona.com)

This 5 piece kit contains everything a man needs to take great care of his skin!

Efficiency: Antioxidant facial cleanser removes pollutants and deeply cleanses skin as it minimizes pores
Consistency: Powerful hydrator, rich in skin remodeling peptides, reduces the appearance of fine lines and deeply moisturizes without clogging pores
Productivity: Enzymatic exfoliant polishes and decongests enlarged pores leaving skin clearer, smoother and more refined
Proficiency: Two-in-one toner for face and body cleanses and tones skin, leaving it refreshed and restored
Restore: Powerful wrinkle-repair complex, rich in skin firming peptides, helps reduce the visible signs of aging
The ARCONA Difference: ARCONA Men products are cosmeceutically formulated and cold processed in small batches to keep them active and effective. The all-natural formulations feature high concentrations of antioxidants, plant lipids and extracts, sea vegetables, essential oils, vitamins and minerals – and are free from Sodium Lauryl Sulphates, Parabens, Petro Chemicals, Binders, Fillers, Chemical Stabilizers, and other caustic and toxic ingredients.
The ARCONA Men's Starter Kit is available on www.arcona.com and in additional spas and specialty retailers across the country.
---
Comfy PJ's for Dad
Hästens Pyjamas: Drift off dressed in the most comfortable pyjama set you'll ever know. Featuring the chic Hästens blue check pattern, this set includes a long sleeved top and matching pants, both made of supple, soft cotton.
WHERE TO BUY: Hästens Stores nationwide; www.hastens.com

---
Untouchable by Avon
Untouchable by Avon: Capturing the thrill of bringing home the win, Avon's Untouchable is sure to inspire, celebrate and motivate every dad this Father's Day. With a fresh and spicy scent, Untouchable is sure to get every man pumped up for fierce competition! The fragrance features a rush of water, wet green notes and sizzling black pepper as top notes, grapefruit, lavender and violet as middle notes, and earthy moss, Haitian vetiver and worn-in leather as base notes.

WHERE TO BUY: Available exclusively through Avon Representatives. To locate an Avon Representative call 1-800-FOR-AVON or visit www.avon.com
---
AVEDA for Father's Day
With Father's Day just nearly upon us, give that special man in your life the perfect mix of grooming essentials that he can use at home and on the go.
WHAT IS THE AVEDA MEN PURE-FORMANCE™ GROOMING ESSENTIALS KIT?
The Aveda Men Pure-Formance™ Grooming Essentials Kit contains Aveda's top-selling Pure-Formance travel-sized products.
AVEDA MEN PURE-FORMANCE™ SHAMPOO & CONDITIONER
Aveda Men Pure-Formance™ Shampoo and Pure-Formance Conditioner™ are high-performance, botanically-based daily hair care products that soothe, protect, and relieve the scalp while cleansing, conditioning and adding shine to hair.
AVEDA MEN PURE-FORMANCE™ DUAL ACTION AFTERSHAVE
Aveda Men Pure-Formance™ Dual Action Aftershave is a non-greasy, 2-in-1 post-shave moisturizer that is clinically proven to prevent razor burn and in-grown hairs. Provides lightweight daily hydration and oil control while soothing and relieving freshly shaved or irritated skin. Formula is 97% naturally-derived and is mild, non-acnegenic, and dermatologist-tested.
---
Celebrate Father's Day with Swims
Father's Day is nearly here! Are you looking for a unique and useful gift for dad this year? The SWIMS loafer, a classic shoe that's both fun and functional, is a fresh alternative to the ties and tools typically gifted for this special occasion.


The SWIMS loafers are extremely versatile: they can easily be dressed up or down, depending on the occasion. As well, they are lightweight, which makes them a perfect travel companion for any upcoming holiday this summer.

The loafers also come in a variety of classic colors (for the traditional dad that likes to stick to blacks, browns and navys), but they also come in fun, vibrant colors such as reds, yellows, bright blues and even purple for all those stylish fathers out there.

And for dad's that are huge boating/yachting enthusiasts, the SWIMS loafers are the perfect answer as they have an anti-slip, non-marking sole, offer great breathability and are extremely comfortable. And last but not least, you can even throw them in the washing machine!
---
Tired of giving Dad the same old ties and golf balls? Spice things up this Father's Day with a year-long sockscription to BLACKSOCKS.
BLACKSOCKS will deliver Dad fresh pairs of Italian-crafted socks every few months so he never winds up with holey toes or mismatched dress socks.
Tech-forward fathers will appreciate the Plus+ socks, whose RFID chips can help Pops find his missing socks, match up pairs and keep him alert of how many washes they've endured.
---
Father's Day Must Haves - L'Occitane
Give him the gift of indulgence this Father's Day with luxe gifts from L'OCCITANE. Whether you're shopping for the traditional guy or the modern man, there's a L'OCCITANE item just for him:
Limited-Edition Shaving Essentials:
| | |
| --- | --- |
| | Plisson for L'Occitane Razor: Plisson, the brand behind the "Holy Grail" of shaving essentials, created this exceptional razor exclusively for L'Occitane with chromed brass and exotic wood for a close and comfortable shave. |
| | Plisson for L'Occitane Shaving Brush: Also, created exclusively for L'Occitane, this soft brush is made with 100% revolutionary synthetic material and a rosewood handle to create the ultimate shaving experience. |
Fashionable Gift Boxes Adorned with a Playful Moustache:
| | |
| --- | --- |
| | Cade Gift Set: Treat the special guy in your life to the ultimate grooming experience with this complete kit, which features everything he needs to achieve a smooth, clean shave. |
| | L'Occitan Gift Set: Celebrating classic Provence and its men, indulge in the rawest French ingredients with this fragrance. For a man who never forgets his origins. |
---
---
Dr. Murad Hosts PBS Special
Dr. Murad is hosting a PBS Special, A Younger You, which is airing now on PBS.
Forget what you think you know about aging!
Howard Murad, M.D., FAAD, an international authority on health and wellness, questions the inevitability of aging in A Younger You. Dr. Murad explores the connection between overall cellular health and aging and explains why it may be possible to slow down and even reverse many aspects of the aging process.
In A Younger You, Dr. Murad reveals the fruits of decades of research establishing that good health and a youthful appearance are linked to our cells' ability to hold the water needed to function at their peak.
Join Dr. Murad as he guides you on a journey to A Younger You. You can check out show times here: http://muradinclusivehealth.com/pbs/.
Howard Murad, M.D., FAAD
A board-certified dermatologist, trained pharmacist, Associate Clinical Professor of Medicine at UCLA and best-selling author of four books including The Water Secret, Dr. Murad founded Murad, Inc. in 1989 to share his Inclusive Health® approach to living, his youth-building philosophies and his health-focused high-performance skincare formulas. Dr. Murad holds 19 patents for advances in the science of skin health.
---
La Roche-Posay Presents
"Parasols of Protection"
AND FREE Skin Cancer Screenings
WHEN:
JUNE 21st & June 22nd from 11AM-7PM

WHAT:

La Roche-Posay is hosting "Parasols of Protection," a FREE event to promote the importance of sun safety, on June 21st & June 22nd from 11:00 a.m. – 7:00 p.m. The "Parasols of Protection" event will feature an art installation of suspended umbrellas over Madison Square Park, offer FREE skin cancer screenings by doctors from the Women's Dermatologic Society, get the chance to receive FREE sunscreen, and experience an interactive digital wall with a photo station where users can personalize a parasol backdrop and email themselves images to share with others, further spreading the message of sun safety.

All attendees will be able to purchase La Roche-Posay Anthelios sunscreen products, and proceeds will go toward skin cancer research.

Special appearances by celebrity guests will be made.

WHERE:
Madison Square Park (Triangle North: 23rd Street between 5th Avenue and Broadway) Subway N, R
WEBSITE:
http://www.sossaveourskin.com
---
World's Most Fantastic Craft Blog:
The Sassy Pepper
Be sure to check out The Sassy Pepper Blog! Created by the amazing team of Pepper and Sassy, two very stylish young mommies with amazing abilities in regard to all things DIY, the Sassy Pepper Blog is filled with wonderful ideas for creating, decorating and repurposing to make your life easier, your little darlings more adorable and your home more stylish. From making homemade oreo cookies and building a dream bed for your toddler, to tips on how to throw a Wizard of Oz birthday party or the perfect baby shower, you're sure to be as amazed and thrilled by the ideas in this blog as me!

Check it out today — you'll thank me tomorrow!

Check out the latest tutorial — and learn how to repurpose your furniture! Step by step instructions on how to turn your old furniture into gorgeous new works of art!!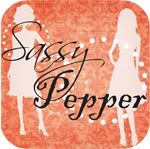 ---
Go mobile with the Ask She She Blog
The Ask She She Blog, where She She Girls go to find the latest styles and the hottest trends; where your fashion, beauty and lifestyle questions are answered, and the thoughts, ideas and comments of all She She Girls are encouraged and welcomed!