If you are having trouble viewing this email please visit http://www.shesheme.com/prego1.htm Please remember to add shesheme@shesheme.com to your Address Book to ensure that you receive emails to your inbox.
Spring Style for the Fashionista Mama
Winter can be a tough time to be a parent, especially with young children. You're trapped inside, people running all over the place, it's maddening. Once you've run out of craft project ideas, things can get ugly. So set the kids up with a pile of Play-Doh, or wait until nap time, and de-stress yourself with a little retail therapy. 'Tis the season to save like crazy!
Great Stuff for the Kiddies:
One advantage of end-of-season-sales (beside the obvious one, I mean) is apparent only to parents of young children: you can buy heavily discounted merchandise in sizes for next year and put it away, and you know it will fit! Unlike buying, say, that lovely burnt orange cashmere cardigan for 60% off that was the must-have for fall, and discovering the following September that burnt orange is so 2010. (Not that I would know anything about that personally.) You know Junior will need a new warm jacket next fall; Princess is growing like a weed and needs new snuggly leggings, and with potty training in the near future, a packet of fun panties is in order – snap up amazing deals while they're available and use the money you save for a lovely night out and a babysitter. You know, romance – remember?
While ladies' (and sometimes little girls') fashions can change dramatically from season to season, little boys are usually found in the same things year after year: tees, polos, rugbys, jeans, shorts, and chinos. Right now's a great time to grab holiday photo outfits for a song, or corduroys and sweaters that you won't mind him getting dirty because, let's face it, you didn't pay that much. Stock up in next season's size, but don't buy too far in advance unless you have a very organized storage space; the only thing worse than not getting the great deals for next season is getting them, putting them away, then discovering after he's outgrown them that you FORGOT where you put them and now they're no use. (Not that I would know anything about that personally.) Also take advantage of basics on sale: underwear, pajamas, tights, socks.
Or, if you're really not the planning-ahead type, scour the sales for season-spanning deals like Wellies, tees, knit dresses, hoodies for layering, sneakers, hair accessories, and those darling details that make a kid'swardrobe really special. Some of your favorite retailers have early-spring sales on new merchandise that, while not quite as rock-bottom as end-of-season prices, still take the sting out of the endless outgrowing.
A word of advice before you start: don't ask the kids' opinions! You'll find them selecting only dirt-track-racing graphic tees, or nothing but bright purple ballerina skirts. Ask what they like once the packages arrive, but until then, keep a lid on it. And for heaven's sake, never tell a little boy you bought him a present and then hand him new clothes. If it doesn't have flashing lights or wheels, it's not a present. He'll sulk for days. (Not that I would know anything about that personally.)
Great Stuff for the Home:
Early spring is usually white-sale time: is your little princess ready for a new look in her room? Or the little guy moving to a big-boy bed? Snap up a whole suite of bedding on discount. with so many great style choices you're limited only by your imagination and your modem speed. (And while you're at it, when's the last time you bought a new set of sheets for the master bedroom? I'm loving my new eco-friendly bamboo fiber sheets –– like a vacation in a package – treat yourself, too.)
Or pick up a few choice pieces for the next holiday season: decorations, scarves, gloves, winter-scented candles… great gifts to stock up on now so you're not doing the last-minute run-around next December. (See earlier note on well-organized storage: start your gift list NOW and keep it in an obvious place. I'd be hopelessly adrift without this!.)
Great Stuff for your Guy:
If you're really feeling organized, once you've stocked up the kids' closets, how about grabbing some bargains for your other half? Cashmere is always in style, and don't forget to stock up on the basics too: jeans and polos, sneakers and socks – he'll definitely appreciate the savings as well as the thought!
Fabulous Stuff for You:
And now, since you've done your duty as a mommy, it's time for the really good stuff. This is the perfect time to snap up that pair of gorgeous knee-high boots you've had your eye on. Riding boots never go out of style and you will be wearing them for years to come. They look fabulous with denim as well as dresses — definitely an investment. And they are on SALE now too! Also, this is the ideal time to snap up a great pair of designer jeans. In fact, with so many stores offering savings of 50% to 75% it's probably a good idea to get a head start on your spring wardrobe.
And don't forget a fabulous handbag! This season I am all about the cross-body bag. My current bag of choice: the Dylan Crossbody from Linea Pelle. This exquisite washed Italian leather bag is perfect for the busy mom on the go — I just tuck my essentials inside, sling it over my shoulder and I am good to go!
I hope the thrill of the bargain hunt helps carry you through the dark, cold days of the dead of winter. Before you know it, they'll be outside up to their knees in mud, and you'll be longing for a chance to spend some time indoors.
Happy Winter!
Pretty Mama
She She Me Sponsor:

Shopbop is your online source for the latest styles and hottest trends found on the runways and in the chic-est fashion glossies!

From flirty cocktail dresses for an evening on the town to the hottest designer jeans

Gorgeous handbags and to-die-for designer footwear!
---
She She Me's & Pretty Mama's Latest Obsessions
---
Lavanila
The perfect travel companion, ideal for weekend jaunts to the mountain and quick trips to the tropics! Lavanila Laboratories presents the Healthy Fragrance Collection in two pretty, portable, and airplane friendly renditions—The Healthy Roller Ball Fragrance and The Healthy Fragrance One-Ounce Collection. Completely free of harsh chemicals typically found in fragrance, now you can enjoy Lavanila's fresh, clean blends and revel in powerful, skin-healthy ingredients anytime, anywhere.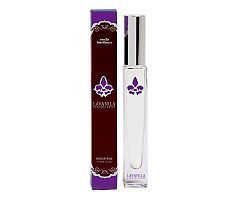 Lavanila has changed the way we spray and roll on fragrance with the World's First Healthy Fragrance collection. The first to fuse luxury fragrance with natural science, all Lavanila scents are free of chemically-laden alcohol, petrochemicals, phthalates, synthetic colors, silicone, synthetic preservatives, sulfates, parabens, and propylene glycol that can dry and damage the skin and are instead formulated with 100% natural ingredients such as pure essential oils and skin soothing botanicals. With each spray or roll, a daily dose of 30 essential vitamins and minerals and 19 amino acids is delivered to the skin and locked below the skin's epidermis via an exclusive marine technology.
Lavanila Healthy Roller Ball Fragrance ($19 each): Housed in a sleek, spill-proof bottle, this travel-sized roller-ball perfume eliminates the risk of spills—a must for any purse or cosmetics case.
Lavanila Healthy Fragrance One-Ounce Collection ($39 each): These cute and convenient minis fit in your carry-on cosmetics case so you never have to be without your favorite Lavanila fragrances, even on the plane.
The Lavanila Healthy Roller Ball Fragrance and One Ounce Fragrances are available in the following scents:
Pure Vanilla: a soothing blend of rich Madagascar vanilla and soft freesia
Vanilla Grapefruit: a refreshing blend of pink grapefruit and warm Madagascar vanilla
Vanilla Coconut: an exotic blend of fresh coconut oil, tiare flower and warm Madagascar vanilla
Vanilla Lavender: a tranquil blend of Spanish lavender, rose absolute, violet leaf, and warm Madagascar vanilla
---
The Sun Will Come Out Tomorrow!
We bet tomorrow there'll be sun.
Annie said so.



Børn's "Kai" Opanka hand-sewn suede sneaker in sunshine
Retail: $99
Available at bornshoes.com


---
Mama Mio
Standing out from the crowd of celebs donning their finest floor-grazing gowns at the 17th Annual SAG Awards on January 30th was Julie Bowen who opted for a non-traditional black jumpsuit by Catherine Malandrino featuring a plunging neckline and low back. You too can dare to bare with confidence by using some of Julie's favorite products from Mama Mio:
Boob Tube Bust & Neck Firmer ($45)
This crinkle-fighting formula promotes firmer, fitter, glowing, dewy, youthful skin from the neck down, a must when preparing for a plunging neckline like Julie's. CoQ10 helps defy gravity while Omega 3, 6 and 9 keep your neck and décolleté looking firm and plump. Milk Thistle, Evening Primrose Oil and Sweet Almond Oil maintain moisture for healthy, brilliant skin.
O-Mega Wonder-Full Balm ($26)
Julie didn't let the weary winter weather wreak havoc on her red-carpet ready skin and neither should you. By using the super hydrating Wonder-Full Balm on lips, cuticles, elbows, hands and feet – you too can ensure smooth skin for even the closest of camera shots. Featuring replenishing oils like Sweet Almond, Evening Primrose, Meadowfoam and Gold of Pleasure that drench skin in omegas, the solid balm melts on contact to provide rich, intense, healing moisture wherever you need it.
---
GRAB A GRAPEFRUIT TO GET YOU GOING!
Spring is right around the corner, but we still have a month of this gloomy weather to endure. Luckily, February is Grapefruit month to get us through! Grapefruits are delicious to eat but they are also used extensively as a mood lifter and stress reliever. Let LUSH raise your spirits and help you fight stress with these products!
---
Second Base
What do you do when the perfect dress, low-cut sweater or tunic needs a little more coverage?

With a regular camisole or tank, you get bunching, pulling, the obviousness of a layering piece – and well, just general fussing and uncomfortable-ness. Second Base demi camis are specially designed to be worn over your bra (not instead of a bra), underneath wrap dresses, low-cut tops, tank tops, tunics, button-down shirts and more for extra coverage - or to simply enhance the look. Second Base demi camis are made in the USA of a siro micro-modal & spandex blend, available in a range of styles & colors to compliment any outfit. All styles come available in XS-XL (cup sizes A-F) with select styles in plus size as well (1X – 3X). Retailing from $30.00 – $38.00 at Neiman Marcus nationwide, select Bloomingdale's and ShopSecondBase.com.
---
Vera Wang Preppy Princess fragrance
Preppy - the word alone used to conjure up images of Nantucket summers, Gossip Girl and popped collars but now the trend has gotten a serious makeover for 2011 with the launch of Vera Wang Preppy Princess fragrance.
Perfect for the girl who's the leader of the pack, the transparent hot pink bottle is dressed to impress with a blue and white plain design-- impossibly cool and yet still classically chic.
The fragrance features impressions of tangerine, red apple and succulent crushed berries. The eclectic blend of honeysuckle and jasmine matches her classic meets edgy style, while the scent of sensual woods and an unexpected kiss of coconut water makes you feel privileged to be invited into her inner circle.
---
Sobral
Hand crafted in Rio de Janeiro and made of a light weight natural polyester resin that produces the most brilliant of colors, Sobral's rings are pretty much a work of art at your finger tips.
Check out the entire selection along with bracelets, necklaces, earring and more at SobralUSA.com
---
Mama Mio Boot Camp
Awards season is upon us. Is your body red-carpet ready? If cold-weather blues have kept you from the gym this winter, look no further than Mama Mio for a little lift courtesy of their boxed Bootcamps. These easy at-home systems will help whip your body into show-off shape in just three 4-minute easy at-home workouts with help from Mama Mio's breakthrough toning and tightening products. With Bootcamp for Butts, Bootcamp for Tummies and Bootcamp for Boobs, get red-carpet gorgeous just like Mama Mio celeb fans including Jessica Alba, Christina Aguilera and Sienna Miller:
Bootcamp for Butts: Boost body confidence and get a better butt with a potent combination of high-performance skincare and no-gym-required exercises. The Mama Mio products in this kit lift, tighten and tone the skin while trainer-developed four-minute exercises lift, tighten and tone the muscle underneath. The combination of O•Mega Body Buff Exfoliator , Skin Tight Toning Serum, Shrink-to-Fit Hip & Thigh Cellulite Cream and the 4-minute exercise program will have you looking on-camera confident in just 30 days.
Bootcamp for Tummies: Whittle your waist with breakthrough skincare and unique no-crunch ab exercises from Mama Mio. This Bootcamp features the Skin Tight Toning Serum to lift, tighten and tone, Get Waisted™ Body Shaper to eliminate puffiness and give a more defined, tighter appearance, and an easy, yet effective, 4-minute home workout system.
Bootcamp for Boobs: This fast, easy comprehensive regimen is designed to boost your boobs in just 30 days. Featuring Skin Tight Toning Serum to lift, tighten and tone, Boob Tube Bust & Neck Firmer for increased strength and elasticity of the delicate décolletage and a targeted program of two 4-minutes exercises.
---
M·A·C and Mickey Contractor
Who is Mickey Contractor, and why can't about a billion people live without him? The answer involves breaking out into song and dance, because long before Glee, Mickey made the dashing heroes and exotic enchantresses of Bollywood Cinema into the famous faces throngs of fans want to look like. As M·A·C's Director of Makeup Artistry for India, he's more than an icon to a glamorous Eastern audience – he has mentored in-the-know Artists around the world for over three decades. These exclusive collections of Mickey's musts are all about natural skin tonality and total performance, in addition to colour with a touch of exotic cine-magic. Foundation, Concealer, Prep + Prime Transparent Finishing Powder, goddess-gorgeous Eye shades, Lipstick, Lipglass and Blush, with his favourite brushes to star in your own big Bollywood hit.
Peacocky: Arrogance or elegance? The showy display, the undeniably sexual spectacle, the iridescent irreverence...it's awe-inspiring. We fetishize the exotic peacock as a symbol of extreme beauty, an act of elaborate nature, ragin
g against everything simplistic. Peacocky fans out in a forayof intense colour for Lips and Eyes, exotic and sophisticatedwith a touch of '30s
F.Scott Fitzgerald glamour and mesmerizing metallic sheen. NEW Kissable Lipcolour combines full flash with creamy comfort. It's molten, with elastomer technology that imparts a velvety, aerated feel without sacrificing shine. Light as a feather.
Mega Metal Shadow gleams like chrome, with light-reflecting properties - yet creamy, crease-resistant, vitamin-fortified flexibility. Dramatic doesn't even begin to describe the girl who knows she's Peacocky.

---
World's Most Fantastic Craft Blog:
The Sassy Pepper
You have got to check out The Sassy Pepper Blog! Created by the amazing team of Pepper and Sassy, two very stylish young mommies with amazing abilities in regard to all things DIY, the Sassy Pepper Blog is filled with wonderful ideas for creating, decorating and repurposing to make your life easier, your little darlings more adorable and your home more stylish. From making sweet sundresses out of men's shirts to creating an orchid terrarium or making personalized thank you notes, your sure to be as amazed and thrilled by the ideas in this blog as me!
Check it out today — you'll thank me tomorrow!
Check out how to make this adorable mod podge vanity table in the step-by-step tutorial!
---
Check Out the Ask She She Blog
The Ask She She Blog, where She She Girls go to find the latest styles and the hottest trends; where your fashion, beauty and lifestyle questions are answered, and the thoughts, ideas and comments of all She She Girls are encouraged and welcomed!