If you are having trouble viewing this email please visit http://www.shesheme.com/prego1.htm Please remember to add shesheme@shesheme.com to your Address Book to ensure that you receive emails to your inbox.
ENTER to win a Linea Pelle Designer Handbag!
Featuring The Sassy Pepper
5 Must-Have Items for Cold Weather Style
Have you ever had one of those days? You know, the kind of day where you wish you could just crawl back into bed and pull the covers over your head? Back in the days B.C. when I would feel one of those days coming on I used to be able to indulge, occasionally, and do just that — crawl back into my nice warm bed and snuggle in for another hour or three of sleep, then spend the rest of the day lazing about in my flannel pj's, flipping through glossy mags, watching daytime television, and eating soup right out of the saucepan. Then I got married. Then I had a baby…and then another one. And now I know without a shadow of a doubt that I will never again be able to snuggle down in my warm cozy bed without two little munchkins clambering all over me with shouts of, "Mommy! Mommy! I need you to make waffles! Now!" while poking me in the ribs with their pointy little feet and trying to pry my eyelids open with chubby sticky hands. Honestly, who besides a 6-year-old and a toddler can actually eat waffles drenched in maple syrup before the sun has even begun to peek over the horizon? And why, exactly, do small children feel it is their honor bound duty to be bright eyed and bushy tailed at 5:45 am???
So now you know how my day started. And it went rapidly downhill from there. Even though we were awake and whipping up waffles before 6:00 am we were still scrambling to gather books, papers and homework packets, cram them into backpacks along with snacks, lunches and sweaters and bundle everyone into car seats in the hopes of making it to school early enough to miss the four-block-long snail trail of minivans and SUV's dropping the kiddies off at school. No such luck. We ended up right smack in the middle of the bumper-to-bumper traffic jam, and by the time we made it to the front of the school, my little guy had unpacked his entire backpack looking for a "special note" that he had forgotten to give me. So now we had to circle around to the back of the school and park in the visitor lot (and why is the visitor lot way in the back behind the dumpster???) while my little man unzipped all 47 mini pockets on his backpack before he found the note… which was a reminder that I was Snack Mom today! What? I don't remember signing up for this! By the time we got everything safely stowed back into all the zippered compartments the bell was ringing, which meant I now had to physically walk my son into the school office and sign him in as tardy. In my sweat pants and fluffy slippers.
After dropping my daughter off at preschool I realized that I would have to skip my Zumba class in order to prepare and deliver a healthy snack for 20 first graders. One look at the list of food allergies and "do not serve" items on the snack chart and I knew a trip to the grocery store was in order. I found mini boxes of raisins on the shelf with the Halloween Candy, some packets of lactose-free string cheese and a big bag of sweet, juicy clementines (which I peeled, quartered and dropped into a ziploc bag while sitting in the grocery store parking lot. I drove quickly (but within the speed limit of course) back to the school to deliver the snacks, and when I got there I found that I had slammed my handbag strap in the car door where it had been merrily flapping for the past 3 miles. Oh, and did I mention that it was also raining?!
So, here I am. Still in sweat pants and fluffy slippers. Waffle mess is still on the kitchen counter. Missed Zumba. Haven't showered yet. And I have to pick my daughter up from preschool in an hour, and my son right after that. But right here, right now, I have an hour of peace and quiet, all to myself! I know exactly what I'm going to do: grab the latest issue of InStyle and a cup of hot cocoa and crawl back into my nice warm bed for a little R & R! After all, I think I've earned it!
5 Must-Have Items for Cold Weather Style
Tailored Blazer: One of the most versatile items you can have in your wardrobe! A tailored blazer can dress up a pair of jeans or give an edge to a silky dress.
Long Skirt: I am absolutely loving this style for fall, and especially into the holiday season. As much as I adore a shorter skirt with leggings, I really love the femininity of the longer, fuller skirt. The skirt will definitely make a statement, so stick with a plain top, perhaps a fine cashmere or lightweight sweater. A pair of classic low pumps looks perfect.
Chunky Sweater: This is one of my favorite styles for fall and winter. I just adore a warm toasty sweater! Looks great with a pencil skirt, tights and oxford shoes for the office. Wear it with skinny cords, boots and a beret for the weekend!
Rugged Boots: I love boots — they are a great footwear option for a busy mom on the go. Since I am usually toting a tot as well as handbag, shopping bags and other paraphernalia I like to go with a sturdier boot with a sole that grips the ground for less chance of slipping. You'll be amazed at the selection of great style options!
Corduroy Trousers: As much as I love a great pair of jeans, there is just something about corduroy that feels right for fall and winter. Maybe it's because my grandmother used to make me a pair of flannel-lined corduroy trousers every fall and I would wear them every day if I could get away with it! And my grandmother was an excellent seamstress, so not only were they warm, they were very stylish! I like corduroy skinnies or straight leg styles because they look amazing tucked into a pair of great boots!
Well, it looks like my hour of peace and quiet was well spent! Happy fall shopping darlings!
Pretty Mama
P.S. Be sure to check out the Home Page for updates from She She Me. Also, check out our all new Hot Products in the She She Mall. We are also adding New Stores each week so check back often for updates and fantastic savings! Also, don't miss the great girly merchandise in our Chic Shop.
---
Enter to Win!
Gorgeous Alex Studded Hobo
from Linea Pelle
Linea Pelle is known for their premier leather goods — belts, wallets and bags — but my favorite bag by far is the new slouchy Alex Studded Hobo. This gorgeous bag is handcrafted from washed Italian leather, making it one of the softest and most supple bags you will ever own. The studded detailing on the front and sides of the bag give it that little bit of edge that will totally rock your style. It is the perfect everyday bag — roomy enough for your girly essentials but not overwhelming.
Linea Pelle bags are favored by the hottest on-trend celebrities like Megan Fox, Marcia Cross, Lauren Conrad and Amanda Bynes.
Enter now for your chance to rock this haute handbag!
Enter "ROCK THE ALEX " in the subject line and include your name
and shipping address in the body of the email.
---
She She Me's & Pretty Mama's Favorite Things
---
Lily.B Skincare
Lily.B is a new, all-natural skincare line designed for young women searching for a skincare routine that's beyond a strict acne regimen, but not quite a routine set out to fight wrinkles. Lily.B Skincare provides five effective products designed to balance, nourish and protect the skin to keep it looking the very best. Each product is created with a blend of natural, sea-sourced ingredients to cleanse, hydrate and product all skin types.
Rose Hip Infused Facial Cleanser - Infused with the power of rose hip, this sulfate-free foaming cleanser contains mild exfoliation and astringent properties along with the skin renewal properties of olive oil.
24/7 Defense Daily Moisturizer – Formulated using a variety of nutrient-rich sea algae found off the coast of France, skin balancing properties along with vitamins, minerals and amino acids. Jojoba Oil helps to nourish and calm the skin, while improving skin tone and texture without clogging pores.
Botanical Rich Protection SPF 30 - Titanium Dioxide provides maximum broad-spectrum protection against UVA and UVB rays while organic green tea, aloe vera, and sunflower extracts soothe, nourish and protect the skin.
Red Tea Hydrating Serum - Combines pure red tea, a super-antioxidant, and hyaluronic acid to nourish fatigued and dehydrated skin, improve skin tone and texture while boosting the skin's ability to fight off the damaging effects of free radicals.
Multi-Action Rescue Ultra Eye Cream - Light hydrating eye cream will smooth and brighten the eye area while reducing puffiness and under eye circles.
---
Cinzia Designs
Summer may be over, but the sun is still shining just as bright, if not quite as hot. Protect your eyes from bright sunshine and glare in the latest styles from Cinzia Designs. The fabulous folks at Cinzia sent me a pair of the new Papillon aviator sunnies and I am in love with them! Very lightweight and comfortable as well as über-stylish. My favorite thing is that the earpieces are wrapped in a soft camel leather for added sophistication and style.
Check out the latest styles in sunglasses, readers and more at Cinzia Designs. And don't forget to check out their newest additions in accessories. Luscious scarves and wraps, exquisite jewelry, stylish leather belts and great cases and handbags for an evening out on the town! Fabulous gift ideas if you want to get a head start on holiday shopping!
---
CAT Watches
Designed in Switzerland, all CAT watches feature modern characteristics including precision Japanese movement, mineral glass crystal, day calendars and have a two year warranty. The quality and value that is synonymous with the CAT brand makes for an affordable, water-resistant (up to 200 meters) and sustainable timepiece that couples rugged functionality with cross-market trending. Check out a few of our favorite styles:
| | | | |
| --- | --- | --- | --- |
| Caterpillar Men's YJ-141-11-134 Evotwist Date Watch | Caterpillar Men's D2-143-21-134 Active Ocean Chronograph Watch | Caterpillar Yl19321139 Cosmofit Mens Watch | Caterpillar Nv14134222 Cockpit Mens Watch |
| | | | |
| Reliable quartz movement, date feature, bright luminous hands and hour markers, sturdy stainless steel craftsmanship, sturdy stainless steel bracelet and clasp, strong mineral crystal protects dial window from scratches and scrapes. Water-resistant to 330 feet (100 M) | Reliable quartz movement. Chronograph, date feature, bright luminous hands and hour markers, sturdy stainless steel craftsman-ship, Unidirectional bezel, crown protection ,sturdy, steel components, strong mineral crystal protects dial window from scratches and scrapes. Water-resistant to 660 feet (200 M) | PVD rose gold stainless steel 43mm case, Black rubber strap, Quartz movement, Chronograph, Scratch resistant mineral crystal. Water resistant 100 meters/330 feet | Stainless steel 42mm case, Brown leather strap, Quartz movement, Date, Super luminous hands and indexes, Screw case back. Water resistant 100 meters |
---
Lavanila Healthy Baby
You lock away cleaning products for fear of baby getting a hold of the chemicals, but what about your beauty products? Many personal care products are formulated with more chemicals than most people realize. In fact, every day, children are exposed to an average of 27 personal care ingredients that have not been found safe for kids (Environmental Working Group 2007). This is why Lavanila Laboratories has created the 100% natural, chemical-free Baby Collection.
Healthy Baby Wash ($16): This 100% natural two-in-one shampoo and body wash gently cleanses without stripping skin of essential moisture.
Healthy Baby Lotion ($15): Providing daily nourishment and hydration, this weightless, fast-absor
bing lotion strengthens and supports the development of healthy skin with 30 vitamins and minerals.
Healthy Baby Bottom ($15): Developed to calm irritation and soothe redness, this 100% natural formula provides superior protection and prevention of diaper rash with natural zinc oxide instead of petrolatum, a harsh chemical derived from oil wells during gasoline production.
Healthy Baby Butter ($14): Providing ultra-rich hydration to soothe dry skin and calm redness, this 100% natural nourishing butter is formulated with 30 vitamins and minerals selected to strengthen and support the development of healthy skin.
Healthy Baby Block ($20): Combining titanium dioxide and zinc oxide, this chemical-free, healthy sunscreen protects delicate skin from harmful UVA and UVB rays to provide 100% natural SPF 40 protection.
---
For Two Fitness
The new comfortable and flattering maternity exercise top company For Two Fitness is taking action this October by donating 20% of the proceeds from their Berry tops to the Susan G. Komen Foundation for BCA.
For Two Fitness's array of figure-flattering, fashionable and fun tank tops for mommies-to-be are perfect whether they're three months along or eight. Not only are their unique racer back designs sumptuously soft and stretchy (made of a wonderfully forgiving cotton/spandex blend), they kick the slogan tee market up several notches with some very clever winners that celebrate this phase of impending motherhood like "Six Pack Abs" and "Running For Two".
All For Two Fitness Tanks are $34.99-$39.99 and available at www.ForTwoFitness.com.

---
La Roche-Posay Physiological Cleansers
Scrub Ghastly Halloween Makeup Away
Halloween—the one day in the year when it's acceptable to pile on a ton of makeup. However, the effects of all that makeup will last longer than the sugar rush from all the candy! The experts at La Roche-Posay understand the importance of cleansing, which is why they have developed Physiological Cleansers to wash away daily impurities.
After the Halloween celebrations are over, gently scrub away costume makeup with Physiological Ultra-Fine Scrub. This mild cleanser exfoliates and cleans the skin, all while respecting its physiological balance.
For that stubborn eye makeup, use Physiological Micellar Solution, a 3-in-1 cleanser, toner, and eye makeup remover. With no need to rinse, skin is cleansed, toned, and left feeling fresh.
To ensure all the makeup is gone, apply Physiological Cleansing Gel, which leaves a unique cooling effect for a refreshing, deep clean feel. The gel texture efficiently cleanses the skin without causing dryness or irritation. Providing effective cleansing to eliminate impurities, it is also gentle enough for use on sensitive skin.
---
Sanrio Celebrates 50 Years
Celebrating 50 years of Sanrio, Hello Kitty® and her friends have joined forces with Target to bring the party to fans of all ages with Small Gift — the 8 week mobile pop-up tour — that kicks off in San Francisco on October 23rd. Bringing this fun, inspired and unique experience directly to fans through the newest trend of fashion trucks, two trailers wrapped in super cute graphics debut in Justin Herman Plaza on Saturday, then travel to Pier 39 on Sunday before hitting the road on their cross country tour!
Inspired by Sanrio's "small gift, big smile" philosophy, Small Gift will provide a super-fun atmosphere for all to share their love and appreciation for Sanrio and their myriad of characters. Guests can immerse themselves in the Sanrio experience while playing games, entering contests, sharing photo ops with their favorite characters and enjoying the interactive space with other fans. Devotees will have the opportunity to purchase "50 must have" collectible products featuring Hello Kitty®, Little Twin Stars®, My Melody®, Patty & Jimmy™, Tuxedosam™, Keroppi®, Badtz-Maru®, and Chococat®. Be sure to get there early – goody bags will be handed out to the first 50 people in attendance! Also, stop by the Sanrio spin wheel for the chance to win prizes including Target gift cards. Small Gift is free to the public.
Sanrio fans can stay up to date with the remainder of tour by downloading a special iPhone app, which
provides a truck locator along with updates on upcoming stops, info on product, launches and fun character facts. You can also follow the tour and other 50th Anniversary celebrations at sanrio.com/smallgift, Hello Kitty's blog and Sanrio and Hello Kitty's Facebook pages (facebook.com/Sanrio and facebook.com/hellokitty).
Justin Herman Plaza
1 Market Street
San Francisco, CA 94105

Saturday, October 23rd
10 a.m. – 6 p.m.

Pier 39 – East Park
The Embarcadero
San Francisco, CA 94113

Sunday, October 24th
11:30 a.m. – 7:30 p.m.
To see when the Small Gift Truck will be in your area, click here!
---
Target Beauty Designers Bring Celebrity Style to Guests with Parking Lot Makeover Stations
| | |
| --- | --- |
| What: | Target® (NYSE:TGT) is celebrating its redesigned beauty department with a free makeover event at local stores. On November 1-3, Target beauty design partners and beauty experts will take over LA area Target parking lots with a pop-up makeover station to provide guests touch-ups, styling tips and to showcase new products. Guests will also have access to giveaways and instant special offers. |
Who:

Huntington Beach Location: Rebecca Prior, NP Set International Make-up Artist
Cerritos Location: Umberto Savone, Umberto Beverly Hills Celebrity Hair Stylist
San Dimas Location: Petra Strand, Pixi Creator and Make-up Artist
When/Where

Monday, November 1
12pm - 6pm

Target Store ~ Parking Lot
9882 Adams Avenue
Huntington Beach, CA 92646
(714) 849-1814


Tuesday, November 2
12pm - 6pm

Target Store ~ Parking Lot
11525 South Street
Cerritos, CA 90703
(562) 274-0063

Wednesday, November 3
12pm - 6pm

Target Store ~ Parking Lot
888 West Arrow Highway
San Dimas, CA 91773
(909) 394-0335
| | | | | |
| --- | --- | --- | --- | --- |
| | | | | |
| | | | | |
---
World's Most Fantastic Craft Blog:
The Sassy Pepper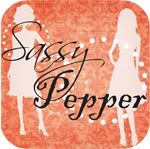 You have got to check out The Sassy Pepper Blog! Created by the amazing team of Pepper and Sassy, two very stylish young mommies with amazing abilities in regard to all things DIY, the Sassy Pepper Blog is filled with wonderful ideas for creating, decorating and repurposing to make your life easier, your little darlings more adorable and your home more stylish. From making sweet sundresses out of men's shirts to creating an orchid terrarium or making personalized thank you notes, your sure to be as amazed and thrilled by the ideas in this blog as me! Check it out today — you'll thank me tomorrow!
Check it out today to see how to make these adorable mini candy apples!!
---
Check Out the Ask She She Blog
The Ask She She Blog, where She She Girls go to find the latest styles and the hottest trends; where your fashion, beauty and lifestyle questions are answered, and the thoughts, ideas and comments of all She She Girls are encouraged and welcomed!