If you are having trouble viewing this email please visit http://www.shesheme.com/prego1.htm Please remember to add shesheme@shesheme.com to your Address Book to ensure that you receive emails to your inbox.
Featuring The Sassy Pepper
Back to School Style
So you've spent the last six weeks cruising the mall for the perfect little guy jeans, the most scrumptious sweaters, absolutely adorable skirts and jumpers (with matching tights of course), polo shirts, rugby shirts, cargo pants, shoes, trainers, boots and wellies in all colors and styles so your little darling will be the best dressed preschooler/kindergartner/grade schooler in the history of his/her scholastic institution. (Note: we won't even talk about middle school or high school because by the time they hit that age they have very definite ideas about what back-to-school attire they will deign to wear, and it usually means exposing vast amounts of prepubescent midriff and other burgeoning body parts in skimpy revealing lingerie (excuse me, but don't they require these girls to put a blouse on over said lingerie?) or advertising which brand of underwear they favor while the crotch of their pants hovers four inches above the ground (what ever happened to cute preppy boys in blazers and chinos?) and I refuse to even think about it. By the time my children reach that stage I hope everyone is wearing one-piece jumpsuits like Star Trek always said we would. I'm totally rethinking the entire school uniform issue. But I digress..
So, your little one may have a stylish book bag brimming with nifty school supplies, but don't think that your back-to-school shopping is done and you are off the hook. No Sir-ee Bob, you have forgotten the single most important tenet any fashionista mamacita must adhere to: Back-to-School-Mom-Wear.
Case in point: I'll never forget my son's first day of preschool. He looked absolutely adorable in his jeans and lil' surfer dude t-shirt, hair all shiny, face full of smiles with his snack all packed away in his mini backpack (along with his favorite teddy). We were running a tad behind schedule (does that surprise you?), and when we pulled into the parking lot most of the other children and their moms were walking up the sidewalk and into the entrance courtyard. This was when I realized that my sweatpants (not Juicy, not fashionable, not even very clean) and t-shirt with jam smeared on the hem were not deemed appropriate preschool-drop-off-attire. All of the other moms looked like they had just stepped off the pages of Glamour — stylish jeans, chic blouses, and adorable flats, or sassy skirts, flattering tops and über-stylish wedges. They all had fabulous tote bags (not the freebie from a Spiegel subscription). I quickly tucked my jam-stained hem into the waistband of my sweats (great, now I looked like my great-aunt Mildred), pasted on a brave smile, took my little guy by the hand and joined the style mavens and their offspring. We tearfully waved our little ones through the front door and while the trendy moms mingled in the courtyard and made plans to repair to the café around the corner for bagels and cream cheese, I made my excuses, "Just on my way to the gym!" and fled (in flip flops) to my car.
My good friend, Whitney admitted to feeling like a walking frumpfest on her twins' first day of preschool. She says that she learned her lesson early on, so when it was time for their first day of kindergarten she was fully prepared to join the 'kaffee klatsch' in front of the school — fashionably dressed, stylishly coiffed, and freshly glossed. (She also admitted to rising at 5:30 a.m. to achieve such wonderment.) Whitney insists that you owe it to yourself and to your child to put your best face/fashionable foot forward when you drop them off at school. (Have vague frightening flashback to mom dropping me off at school while wearing flowered housecoat, sponge rollers and ratty slippers, then running out of gas in school parking lot. Pretended that she was neighbor kids' mom.) The other chi-chi moms will welcome you as one of their own, and your child will be invited to all the tony birthday parties. The teachers and school personnel will treat you with respect. The clueless moms in sweatpants and jam-stained tees will look at you with awe. Whitney says it totally made her day when she overheard one of her daughter's little friends say, "Your mommy is so pretty, and she smells like flowers. My mommy only wears lipstick on Christmas and Easter…and she smells like bacon."
Have determined that I will not be sweatpants-that-have-never-seen-the-gym/jam-stained t-shirt mom. Will be fresh, fashionable and frequently on-time mom. (Schools frown heavily on tardiness.) Will immediately implement following plan:
Acquire fashionable school-drop-off apparel: comfortable yet stylish trousers and capri's (weather still warm here). Trendy skirts with of-the-moment slingback clogs. Blouses and smart tops till weather turns brisk, then soft sweaters and toasty jackets. Acquire new must-have jeans.
Sweat suits are acceptable if they are a) chic, coordinating and

clean

; b) actually on their way to the gym; and c) paired with trendy trainers. Same applies to tennis dresses. Note to self: use anti-cellulite cream regularly. Work on UADD (under arm dingle-dangle). Sweat suits and exercise-wear are usually considered "Plan B" attire (to be explained later).
Lay out all clothing previous evening. This includes any items of apparel/footwear that little ones will need. (Two birds with one stone concept.) Have suitable alternative attire choices in case of accidental jam/juice spillage.
Set alarm clock AND snooze alarm to allow ample time for beautification. If, by chance there is a power outage or someone turns off the snooze alarm, this is when Plan B goes into effect. Suit up in exercise wear (must be clean, must be stylish, must coordinate), slick hair into fashionable ponytail or tuck your locks under a chic cap, powder your nose, gloss your lips and don your designer shades (no one will know you have on zero makeup). As penance for sleeping in (who turned off the snooze alarm after all?) and since you are already attired for it, go for a brisk walk or jog in the park — guaranteed pick-me-up!
Keep roomy tote stocked with items deemed essential for my own/my child's continued well-being while away from home for an hour (or three — we fashionista stylish moms often end up at a nearby noshery dunking biscotti and discussing world trade issues…or who has the best 'curist). Items of necessity: Travel-sized tissue and wet-wipes, extra snacks, extra under-bunders (child's, not mine — I have been potty-trained for quite some time, except when eight months pregnant or when I sneeze within three months of having given birth), hand lotion, quickie makeup kit (love this one!), nail file and lip gloss.
Keep a couple of 12-packs of single-serve Juicy Juice and mini boxes of raisins and graham crackers in car at all times (Can never remember when it is my turn to be the snack mom).
That should get us started (notice how skillfully I have incorporated you into my scheme). I'll soon be the most chic and stylish mom at the drop-off area, especially when I have lost 15 pounds — I swear I am going to start a sensible eating (never say 'diet') plan as soon as I finish off the bag of Dove chocolates in my nightstand drawer — and the two Krispy Kremes in the breadbox.
Double Duty Beauty!
As a busy mother I just love it when I find a product that can be used in more than one way, especially when it comes to toting my little ones to the park, to the beach, to the mall and on vacation. I have recently discovered a few fabulous beauty products that have more than one use, and can extend the life of my other beauty products, and I just knew my darling friends would want to know about them!
Elizabeth Grant Collagen Pads — Face ($40 for 4) & Eyes ($35 for 6)
Easy to travel with, each refreshing pair of pads is conveniently packaged in it's own individual foil wrapping, coming in a slim boxed pack of 6 eye pads, or 4 face pads. Easiest way to travel light, get through security without a hitch, and have your eye cream, anti-aging night cream, aloe cream & soothing burn spray ALL in one package! Collagen Pads are an intensive Collagen treatment to smooth and firm the appearance of the face & eye area. Each pad is infused with a mixture of Marine Collagen and Torricelumn™. Placing the pads directly onto clean skin delivers Collagen directly onto the skin, creating immediate moisturizing and smoothing benefits.

Active ingredients: Torricelumn™: Elizabeth Grant's superior moisturizing compound & Collagen: essential to soothing & skin rejuvenation
| | |
| --- | --- |
| Elizabeth Grant Collagen Face Pads | Elizabeth Grant Collagen Eye Pads |
| | |
Their main use is for at-home spa treatment for tired eyes and facial skin. How would I use them on vacation?
Use face pads for larger surface areas including thigh, neck, chest and back area for those unfortunate burns without worrying about greasy lotions & potions.
Smaller eye pads can be used on unfortunate foot & hand burns – I've had my hands sunburn SO bad while driving a convertible on vacation, and I ended up using these while I drove further to help block the sun AND soothe my burn without any greasy residue on my rented steering wheel!
Use any excess serum left over in foil package to smooth on to lips for relief from chapping, and to prep for smooth lipstick application.
Completely Smooth for Face $28.00 & Body $42.00
Completely Smooth for Face

Completely Smooth for Body

This is an amazing product that stops the hair growth, allowing you to wax and shave less. A lotion containing shea butter, aloe, vitamins A, C, D, E & K, it is clinically proven to visibly diminish hair texture by up to 55%, density by up to 50% and length by up to 30%. Apply the formula, twice a day, over the areas where you would like to reduce the growth of hair and watch as hair comes in finer and smoother. Pack in your bag to moisturize and help soothe sunburn on your face & body without having to worry about packing a shaver!

Check out the great products at Completely Bare!




Completely Buff $32.00
Suitable for any skin type, Completely Buff is a gentle blend of ultra-fine aluminum oxide crystals that, when mixed with your facial cleanser, produce the ultimate glow. Completely Buff exfoliator works overtime to encourage cell regeneration and improve the overall appearance of skin. Plus, Completely Buff boosts the effectiveness of skin products and helps cosmetics go on smoothly for a flawless complexion.

How would I use it?
add to gym shower gel
add to toothpaste for lip scrub
add to Vaseline for a foot, elbow, knee scrub that can stay on overnight for maximum moisturizing
apply dry to rough exfoliate large surfaces with only a sprinkle of product - back, tummy, legs, arms
apply with shower gel to scrub in absence of loofah with any wash cloth, or bare hands
sprinkle in to acne wash without any added harsh chemicals irritating blemishes
keep ingrowns at bay with medicated wash in waxed areas, helps to loosen skin around ingrown area when mixed with warm medicated wash for gentle & effective extraction
apply to cleansing milks and mild cleansers to exfoliate sensitive skin
scrub nailbed & cuticles with body oil to safely groom cuticles
at home pedicures are possible with polished skin results
help lessen pore size with exfoliation
even out self tanning mistakes

Elizabeth Grant's Socializer Pen Duo $40 for two

The Socializer ™ from Elizabeth Grant I [SRP: $40]

It's all the hydrating, cooling, soothing, de-puffing, dark-circle-erasing, illuminating action we could fit into one tiny tube.
Celeb fans including Blake Lively, Jessica Szohr, Leighton Meester, Ginnifer Goodwin, Kristin Bell & more
Contains two pens – The Socializer™ Bright Lights (AM) and The Socializer™ Late Nights (PM)

Apply 1-2 clicks to under-eye area after cleansing & gently massage in to under eye & forehead area, marionette & smile lines or any unwanted crevices for an illuminated finish to virtually erase their appearance. AND – you can apply on a sun
burn to soothe skin with Chamomile, relieve irritation & prevent new sun-damaged wrinkles & spots from forming.

And there you have it! Enjoy these gorgeous warm days of endless summer, because before you know it those little ones will be packing up their book bags and snatching their lunch pails off the kitchen counter as they run for the bus. And then, just maybe, you'll be able to sit down, put your feet up and enjoy a peaceful cup of tea before bedlam begins again at 3:00 pm.
Happy Summer darlings!
Pretty Mama
P.S. Be sure to check out the Home Page for updates from She She Me. Also, check out our all new Hot Products in the She She Mall. We are also adding New Stores each week so check back often for updates and fantastic savings! Also, don't miss the great girly merchandise in our Chic Shop.
---
She She Me's & Pretty Mama's Favorite Things
---
Milkstars
Milkstars makes stylish tops for breastfeeding moms all which are made in the USA. Being that a lot of women today have gone back to nursing or at least talk about it more the market hasn't kept up with the apparel to keep breastfeeding moms looking fashionable and comfortable. Most apparel out there for breastfeeding moms, are boring ugly and downright odd but Founder and Designer of Milkstars, Jamie Rubin wanted to change that www.milkstars.com and prove that you can breastfeed and be stylish at the same time.
The Randa: Cowl Neck Dress with Shirring and Cap Sleeves. This style makes it easy to nurse for that very special occasion after your baby is born. No other company like Milkstars has yet to put a dress with breastfeeding functions on the market.
What makes Milkstars unique:
Fashionable nursing tops for women breastfeeding their babies… think fabrics similar to James Perse or 3 dot… SOFT, SOFT, SOFT
Made in the USA
Breastfeeding has become more and more common with more women choosing to do it.
Milkstars fashionable cuts completely HIDE the nursing feature and as a result women who aren't even nursing mothers wear Milkstars.
Milkstars shows the world, that you can be chic and breastfeed at the same time!
| | | | |
| --- | --- | --- | --- |
| The Amy | The Joan | The Suzi | The Rachel |
| | | | |
Enter the code SHESHEME (all in caps)
for 10% off of anything in our
online store through August 15.
---
Get the Perfect "Brazilian Butt"
Contrary to what some may think, you don't have to spend hours in the gym to achieve a perfectly toned "Brazilian Butt."
According to local expert Esther Gokhale, owner of the Gokhale Wellness Center in Palo Alto, California, walking the right
way will help you achieve a "Brazilian Butt" – in addition to improving your posture and relieving pain.
According to Esther, who developed a method called Glidewalking, poor walking technique may under-use some muscles and over-use your joints, risking injury and degeneration. However, walking in a series of controlled forward propulsions (glidewalking) contracts the butt and leg muscles. Strong gluteus muscles also support pelvic anteversion (key to healthy posture) and play an important role in maintaining balance and preventing falls.
Esther Gokhale is author of 8 Steps to a Pain-Free Back and creator of the popular Gokhale Method, which offers strategies for pain free living by getting to the root cause of pain, often involving how we sit, sleep and walk.
Esther states, "Many physicians now refer their back patients to me, and almost all the patients start to improve from the first lesson. In many cases the results are dramatic (see page 24). But then there are the people who can't come to see me, people who call me from the East Coast or the Midwest, perhaps friends or relatives of my patients, who are suffering terribly and need help. For years, I have wished there were a book that I could send them with step-by-step instructions and demonstrations of my technique. And here it is."
---
Luv My Woobie
Luv My Woobie's hip and modern blankets, uber-soft burp cloths, snuggly bedding and adorable accessories are designed to make both mom and baby go gaga. With our expansive collection of stylish prints and fabrics and our signature binkie pocket, which completely ups the genius factor of our blankets and burp cloths, LuvMyWoobie.com is the perfect place to shop for the ultimate baby gift. *All of our products are proudly manufactured in the USA and are completely lead-free.
Each upscale Luv My Woobie!® blanket and burp cloth is also generously quilted for extra bulk and durability, making them treasures to last and last no matter where woobie may travel…or how many times they visit the washing machine. (Don't be fooled by their buttery chenilles, silk brocades and delicate satin trimmings…these things can definitely outlast the spin cycle.
| | | |
| --- | --- | --- |
| The Riley | Sage Burp Cloth | Sydney Burp Cloth |
| | | |
About Luv My Woobie!
Luv My Woobie!® is the genius of blanket and bedding guru Betsi Wilson. Upon the birth of her first child, Wilson was frustrated with the lack of creative, upscale baby blankets and bedding in the marketplace. And it's not like she lives in the boonies…Wilson is a stylish and savvy LA-native with a long background in fashion merchandising. Instead of settling for cookie-cutter basics, Wilson uncorked her creative juices and designed this luxurious line. Once she dreamt up her signature (and patented) element—the brilliant binkie pocket—she knew she had created something the crowded baby products industry has never seen. Wilson currently bobs between running Luv My Woobie! and being mom to two Luv My Woobie!-loving kids.
---
Alba Botanica's New
ACNEdote Skincare Line
There is nothing more frustrating for a girl in her twirties than dealing with wrinkles AND acne at the same time! Thankfully, Alba Botanica's new ACNEdote skincare line is here to help solve that pesky little acne problem. ACBEdote is formulated with Willow Bark Extract and also features 2 percent Salicylic Acid as well as other natural oils and ingredients.
Alba Botanica ACNE Dote Promises Clearer skin within 4 hours of using the Invisible Treatment Gel!
---
Being neat and organized is a great way live, but with so many discount cards now available, it's nearly impossible to keep your wallet clutter free. The Card Cache is a fashionable card organizer that's perfect for all your cards! From gift cards, discount cards and even credit cards, The Card Cache is a chic solution to your messy and overstuffed wallet.
Simply punch the corners of the cards and then string the stylish Card Cache through - that's it.
Thread the cards on in whatever order you prefer:
Alphabetical
Color coded
Most often used
Order the available pen to jot down balances on the backs of all your gift cards.
---
Shoe Angels
Driving is an everyday part of life for most, and if you've attempted to drive while wearing heels, you know the damage it can cause to your shoes. While your pressing your foot on the pedal, the back of your heel is rubbing against the car mat, causing marks and scuffs. Shoe Angels are the solution to this common and annoying problem. They're extremely easy to use, just take your Shoe Angels out of the chic designer case and place the clear adhesive on the back of the shoe and bottom of the heel. When you arrive to your destination, just peel off and place back in the designer case.
---
lindo SwirliDo Hair Ties
SwirliDo Hair Ties are good for all hair types! They hold on tight & come off smoothly from your hair. Will not leave pony lines after use! Great for workouts and sports. It comes eight pieces per pack and in five different color themes.
---
Shortomatic
Summer of Color is the largest public art project in the U.S., and also one of the largest civic efforts in the world. For five months beginning in May, the LA County lifeguard towers – on 31 miles of beach -- will be transformed into a collective work of art, a span that includes: Zuma, Point Dume, Malibu, Will Rogers, Santa Monica, Venice, Marina Del Rey, Playa Del Rey, Dockweiler, El Segundo, Manhattan Beach, Hermosa Beach, Redondo Beach, Torrance, Palos Verdes, and San Pedro.

More than 40 million beachgoers will visit these renowned beaches from May thru October.

| | | |
| --- | --- | --- |
| | | |
Summer of Color is the culmination of the efforts of nearly 6,000 children in schools, hospitals, and social service programs – and more than 2,500 adult volunteers – who have participated in the initiative's program activities, which included the painting of the panels now installed on the walls and roof tops of the towers.

In conjunction with Portraits of Hope, Shortomatic.com, a hot new Santa Monica based custom boardshort company, is creating Limited Edition board shorts from some of the Tower artwork. Each highly collectable pair of board shorts will feature customized details on the inside waistband including: Artist Name, Title of Artwork, Date, and Limited Edition Number". A donation of $10.00 for every pair sold will benefit Portraits of Hope.
| | | |
| --- | --- | --- |
| | | |
With every pair being printed right here in Los Angeles, the quality and vibrancy of these "prints" is simply mind blowing. Each pair is made to order and sewn by the Shortomatic tailor, using the best technical components. These shorts are built to last.

Available in sizes for MEN, WOMEN and CHILDREN
---
World's Most Fantastic Craft Blog:
The Sassy Pepper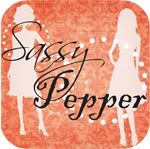 You have got to check out The Sassy Pepper Blog! Created by the amazing team of Pepper and Sassy, two very stylish young mommies with amazing abilities in regard to all things DIY, the Sassy Pepper Blog is filled with wonderful ideas for creating, decorating and repurposing to make your life easier, your little darlings more adorable and your home more stylish. From making sweet sundresses out of men's shirts to creating an orchid terrarium or making personalized thank you notes, your sure to be as amazed and thrilled by the ideas in this blog as me! Check it out today — you'll thank me tomorrow!
Check out the posting on how to make melted edge flowers and floral accessories!!!
---
Check Out the Ask She She Blog
The Ask She She Blog, where She She Girls go to find the latest styles and the hottest trends; where your fashion, beauty and lifestyle questions are answered, and the thoughts, ideas and comments of all She She Girls are encouraged and welcomed!