Featuring The Sassy Pepper
Summer Style Trends
I've recently decided to take a more pro-active approach to getting this mommy bod into relatively decent shape for swimsuit season, and I joined a gym. I know, I know, I am the one who is always promoting fresh air and the great outdoors, but honestly, when the rain has been pelting down for going on eight weeks, and prior to that the snow was stacked to the eaves, sometimes a girl has to just give in and go with what works.
So I signed up for a few personal training sessions, mostly so I could learn how to work all of the machines and equipment. And I love the Zumba class (when I can get in), and I adore the Power Yoga class (found new muscles that were previously dormant). So I would say that I am enjoying my gym experience as a general rule.
However, there is just one teeny tiny thing that is driving me crazy. There is a woman at the gym, Kim, who has a daughter at the same school as my little guy. I have seen Kim at school drop-off and pick-up five days a week for the last school year, as well as at various school functions. She is part of the tennis posse of moms who all head to the club for a match or two after drop off, and I am part of the fashionista posse who head to the little bakery around the corner for gossip, granola and shopping recon, so although we are not exactly bff's, we are on smiling and nodding terms; we've even had the occasional I-love-your-shoes, what-a-gorgeous-handbag, those-earrings-are-fabulous conversation while waiting to escort our little angels to our respective vehicles. But here's what has my Cosabella's in the tiniest of twists: every time I see her at the gym she pretends not to notice me! She acts like she doesn't even know who I am. Even when I catch her eye and smile, she just shifts her eyes to the side or looks past me. Even complete strangers at the gym will at least smile and acknowledge each other, it's just common courtesy.
Today she almost ran into me as she was coming out of the locker room and I was going in. I smiled and said, "Oh, hi!" and she just started rooting around in her handbag like she was looking for something, stepped around me and kept on walking. Without even an "excuse me" for nearly knocking me into the towel bin! So what's with that? I have given her the benefit of the doubt on several occasions — perhaps she's preoccupied with problems at home, perhaps she's learning a foreign language on her iPod, perhaps she's legally blind. But after today's episode I finally realized that maybe, just maybe, she doesn't recognize me! After all, here I am with no makeup, hair in a ponytail, wearing baggy sweats and a ratty tee shirt. Definitely not the chic and stylish fashionista mom who she has seen out and about the school.
So it looks like it's time for me to up my game in the fitness-chic department. Which I have definitely earned by the way. The past few months of cardio and toning are beginning to pay off, so I won't be embarrassed to draw a little attention by sporting a more stylish workout look from now on. As well as a more fit mommy bod to slip into that new swimsuit that is hanging on the back of the bathroom door (for inspiration!).
And speaking of inspiration, those morning fashionista posse sessions are paying off as well. And our semi-annual Girls Night Out is always a serious style performance enhancer! Here are a few must-have items that we have researched, debated and decided upon for chic summer style:
Embellished goddess sandals

—

I love them because they are easy to wear, a versatile style option and so much more elegant than plain flip flops! They look great with everything from sundresses and shorts to denim capri's and long beach dresses.
Speaking of long beach dresses

—

the maxi dress is ideal for summer. Flirty, swishy, sexy and very flattering! Perfect for holiday weekends and lounging at the pool.
Floaty, lightweight, cool as a breeze blouse. Look for feminine details like delicate floral prints, crochet trim, pintuck detailing and lace edging. And you can never go wrong with a crisp white cotton tunic

—

the quintessential summer style piece.
Vibrantly hued sundress. There is nothing quite like a brilliant punch of color to put a smile on my face. This lipstick red dress is definitely going to be my go-to look for summer, paired with adorable printed wedges, a floppy sun hat and a fabulous handbag. Finish the look with unique accessories and you are set for lunch with the girls or a night out on the town with your fellah.
Nude skyscrapers. This is the must-have shoe for summer. If most of your summer wardrobe leans toward casual or sporty I would go with a great wedge sandal. If your style is more urban professional go with a sleek platform, or perhaps an ultra-feminine t-strap style.
STRIDE Femme Panties. These revolutionary machine-washable panties feature patented OQUOS™ multi-layer fabric technology, designed to wick away and absorb up to an ounce of moisture, and naturally deodorize for a fresh feeling all day long. The inner liner is leak proof and breathable to protect the most stylish outfits from "accidents". These panties are a must-have for any new mommy - and they even have a sexy lacy thong style, so you can feel like a woman again!
Big, floppy sun hat. You are going to thank me for this one later, girls, when all your friends are leathered and wrinkly and you still have that youthful glowing complexion. The sun hats at Wallaroo are especially great because they are UPF 50+. (Ultraviolet Protection Factor) and block 97.5% of the sun's ultraviolet rays. And don't forget about the little ones! Teach them to wear a hat now, while they are young, and they will learn a valuable life-saving habit! And with these adorable hats from Wallaroo they'll look cute too!
Straw bag. Another must-have for summer. All the celebs are carrying them, all the fashionistas have them, and why not? They positively shout summer! So many shapes and styles, from a compact and ladylike top-handle bag to a capacious and breezy beach tote, find the bag that is perfect for your style.
Serious sunscreen. Every day. Everywhere. A teaspoon's worth on the face (I love La Roche-Posay Anthelios 45 because it is ultra-light, fast absorbing and dries to a matte finish), and a tablespoon for each arm and two tablespoons per leg. I really love the Alba Botanica Lavender Fragrance SPF30 sunscreen because not only is it water resistant, but it smells fantastic! The key is to slather it on, not just dab, and let it absorb into the skin. Apply it first thing in the morning, then throughout the day, especially if you are going to be out of doors for extended periods of time. Also, sunscreen wipes are just as effective and easy to tote along. Great to keep in your bag or in the car for emergencies!
World's Most Fantastic Craft Blog: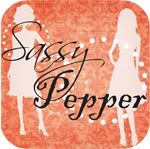 You have got to check out The Sassy Pepper Blog! Created by the amazing team of Pepper and Sassy, two very stylish young mommies with amazing abilities in regard to all things DIY, the Sassy Pepper Blog is filled with wonderful ideas for creating, decorating and repurposing to make your life easier, your little darlings more adorable and your home more stylish. From making sweet sundresses out of men's shirts to creating an orchid terrarium or making personalized thank you notes, your sure to be as amazed and thrilled by the ideas in this blog as me! Check it out today — you'll thank me tomorrow!
Well dear friends, I think we're off to a great start for summer style!
xoxo,
Pretty Mama
P.S. Be sure to check out the Home Page for updates from She She Me. Also, check out our all new Hot Products in the She She Mall. We are also adding New Stores each week so check back often for updates and fantastic savings! Also, don't miss the great girly merchandise in our Chic Shop.
---
Congratulations to Renee S. of Hillsboro, Oregon - winner of the LifeFactory Starter Kit and Teethers!
Renee is the founder of the Bearable Deals website as well as the Bearable Deals Blog devoted to searching the net for over 12 years for "REAL" freebies, printable coupons, deals, contests and much more. So when she won the LifeFactory contest, it was also a win for us at She She Me to discover her website and be able to share it with you! Definitely worth checking out!
---
She She Me's & Pretty Mama's Favorite Things
---
---
Galian Handbags
---
Keeping up with the latest in what to wear (and how to pull it off) is hard. Fashion styles come and go, and beauty trends fade in and out. One thing that's always in style: quality time with your friends. At Girls Night Out, you and your fabulous entourage will discover this season's hottest fashions from emerging designers and luxury boutiques, and experience pretty pampering with our beauty services. While you shop, enjoy our delectable complimentary cocktails and beverages. Plus, score Shecky's Famous Goodie Bag, filled with $100 worth of must-have products.
Enjoy 50% off a Goodie Bag Ticket to Shecky's Girls Night Out (go ahead and take this moment to bask in the bliss of saving some moolah!). Enter BFF50 at checkout to take advantage of this exclusive offer (expires 5/31/2010).
So tell a friend, or two, or three and get in on the goodness now!
---
Unique Vintage
Unless you live under a rock, you know that Sex and the City 2 opens nationwide next Friday, May 27th! What you may not know is that Charlotte, the hostess with the mostess is rocking one of Unique Vintage's Cherry Cupcake aprons in the film!
This adorable Cherry Cupcakes hostess apron, designed by Jessica Steele, features a delicious cherry cupcake pattern with baby pink piping. It also has two convenient front pockets and bow detailing.
20% off for She She girls! Use the code "hostess" at checkout
---
Pomology – Vitamin/Antioxidant Drink Mixes & Supplements for enhanced energy, immunity, women's health, menopause, heart health, better hair & skin, mental alertness/memory – made with pomegranate extract, acai berry, green tea extract, blueberry extract and various vegetable and fruit whole food extracts and herbs for vitality including reservatrol for anti-aging! Formulas have specific ingredients for specific needs/conditions. 3 Whole Food Antioxidant Drink Mixes (pour a scoop into a smoothie or beverage): Energy, Immunity, and Anti-Aging, while supplements include: Mind, Menopause, Heart Health, Anti-Aging, Joint Formula, Energy, Immunity, Women's Health. www.pomology.com
---
De Fabulous
| | | |
| --- | --- | --- |
| Acai Hair Oil – First Acai Hair Oil on the market – blend directly onto hair to soften, smooth, and increase health by direct contact of vital antioxidants – great for sun/chlorine protection, styling distressed hair, etc. www.defabulous.com | | KerAcai (Keratin Acai Hair Treatment) – Smoothens and softens hair w/blended at-home keratin treatment to use on wet hair blended with acai extract for hair health www.defabulous.com |
| | | |
De Fabulous products are sold in salons nationwide.
---
Avon Glazewear Lipgloss
Whenever spring rolls around I change from a lipstick girl to a lipgloss girl. I love the sheerness and lightness of lipgloss, as well as the gorgeous shimmer, and I am always on the lookout for a great gloss. This spring I found the perfect lipgloss for me — Avon's Glazewear.
Very light, not sticky, and without that chemical gooey taste. In fact, they taste quite yummy! There are so many shades — the fabulous ladies at Avon sent me the entire collection and I am having the time of my life rocking these colors! I adore Island Glow for everyday wear, and Cherry Liquor is perfect for a night out. The Clear Glaze also contains SPF15 so it is great for summer wear!
Right now, all Avon Glazewear shades are on sale — $1.99 EACH! And, buy Glazewear and you could win a 2010 Red Chevy Malibu. For every full-size Glazewear Lip Gloss you purchase, you will receive one mail-in entry form! (Entry form will automatically be added to your bag.)
---
GENERAL TIPS FOR SHOPPING ONLINE
from Barry Boone, CEO & Founder of CurrentCodes.com & DealHunting.com
Always check for a coupon or promotional code before checking out. Visiting promotional code sites and getting a coupon only takes a few seconds and could save you anything from free shipping to 50% off or more.
If you know the exact product you want to purchase, it pays to visit several online retailers to get the best price. Sites like CurrentCodes.com can help you find that best price by giving you a list of online stores in the category you're shopping for, and showing you the coupons that those stores are offering.
In general, it is far safer to use a credit card than a debit card for shopping online. Most debit cards do not offer the same level of safety that a credit card does, and when an unexpected or erroneous charge shows up on your debit card, the money is taken from your bank account and you can end up with bounced checks or other issues before you realize the problem has occurred.
Always be sure that the final checkout screen shows the correct items, quantities, and pricing before you submit your order.
Read the site's privacy policy on information sharing, and be sure you don't unintentionally opt in to having your information shared with third parties.
Some merchants are required to collect sales taxes in your state while others might not. It can pay to check several online retailers if the merchant you're about to purchase from wants to charge sales tax.
If you're an eBay shopper, be sure to check CurrentCodes.com for an eBay coupon, especially if you pay by PayPal. eBay sometimes issues coupons that are valid for purchases made on their site with PayPal. This is especially true near the holidays.
Pay close attention to shipping charges. Some retailers make up their low prices by padding the shipping, so you want to be sure you're getting the lowest possible overall price.
---
---
Welcome the summer with RACHEL Rachel Roy! Don't miss out on the Friends and Family sale- going on now through May 24th. Visit rachelroy.com and you'll receive 30% OFF all RRR merchandise.
Be the first to check it out and snag some hot looks for summer!
Plus, while you're shopping- be sure to check out Whitney Port's favorite looks from the RACHEL Rachel Roy Spring 2010 collection. They'll take you uptown, downtown or around town in style with bright & colorful prints, edgy jewelry and comfortable flats. See what RRR looks Whitney loves as well as watch a great video here http://www.youtube.com/watch?v=hfJFVCJ9fLM
---
Check Out the Ask She She Blog
The Ask She She Blog, where She She Girls go to find the latest styles and the hottest trends; where your fashion, beauty and lifestyle questions are answered, and the thoughts, ideas and comments of all She She Girls are encouraged and welcomed!